What a difference a week makes.
Following a dreadful showing by LSU and a second straight loss by the Saints last weekend, Monday morning couldn't come soon enough.
This week, both the Tigers and Saints did a complete 180, righting the ship with road victories and restoring hope among their respective fan bases.
After an embarrassing season opener, LSU dismantled Vanderbilt, 41-7, in Nashville. The next day, the Saints overcame a lethargic start to win a more-convincing-than-the-score-let-on 35-29 affair over the Detroit Lions.
It was a beautiful sight.
In honor of LSU's defense allowing only a touchdown, here are seven thoughts on the Tigers' and Saints' bounce back wins:
1.Myles Brennan is showing more than just promise. Through two career starts, the junior quarterback ranks first in yards (682), touchdowns (7), and completions (50) among LSU quarterbacks with two or more starts dating back to 1957. Yes, the Tigers played perennial cellar-dweller Vanderbilt. And yes, they lost the home opener to Mississippi State, but Brennan showed improvement in game two, connecting on deep throws and navigating the pocket under pressure. Better yet, he flashed a mental toughness to shake off the season opener, stroll into Nashville, and take care of business against the overmatched Commodores. Another confidence-building opponent awaits against Missouri this weekend, but the real test looms on the road at Florida in mid-October.
2.John Emery was finally unleashed. The sophomore running back rushed for 103 yards and a touchdown, seemingly picking up a first down every time he touched the ball. Emery has the highest dynamic playmaking upside of LSU's main trio of running backs, and Saturday night was evidence that the game is clicking with him in year two as a Tiger.
3.Terrace Marshall is a touchdown machine. The junior wide receiver hauled in two more scores against Vanderbilt, including a 51-yarder, raising his season total to four touchdowns. Marshall has caught a touchdown pass in 10 of the 14 games he's started for LSU and has nine touchdowns in his last five games. If Marshall were to keep his current scoring pace up, he would have a chance to surpass Ja'Marr Chase's single-season touchdown reception record of 20, set last season. Marshall's also only nine touchdown catches away from tying Dwayne Bowe's career touchdown record of 26.
4.Welcome back, Derek Stingley. The all-world sophomore cornerback returned to anchor the secondary, immediately making an impact on defense. There's no doubt that the season opener against Mississippi State would have looked waaay different defensively if Stingley had been able to suit up. Stingley's playmaking abilities were also on display in the return game, racking up 92 punt-return yards, including a 48-yarder. It makes me nervous to watch LSU's best defender fielding punts, especially with so little depth and experience behind him at cornerback, but his ability to flip the field instantaneously could be a key difference-maker when the Tigers face a tougher opponent.
5.Down two scores, the Saints responded brilliantly to adversity against the Lions, using veteran savvy that comes from roster continuity and franchise success. New Orleans has faced plenty of regular-season battles before and has overcome foes far superior to Detroit. The Saints are shorthanded on both sides of the ball, but on Sunday, with their backs against the wall, they showed their true resiliency.
6.The supporting cast was excellent. No Michael Thomas, Jared Cook, Janoris Jenkins, or Marshon Lattimore? No problem. As Alvin Kamara continued his torrid offensive pace this season, in Detroit, several teammates stepped up to help the running back shoulder the offensive load. Emmanuel Sanders caught six passes for 93 yards and several key first downs. Tre'Quan Smith hauled in two touchdown receptions and recovered a key fumble, which preserved New Orleans's fifth straight scoring drive. Latavius Murray bulldozed his way for 64 yards and two touchdowns. Defensively, Patrick Robinson filled in at cornerback, snagging an interception in the absence of both Saints starting cornerbacks. Role-players are often the difference between winning and losing critical games, and several Saints stepped up big on Sunday.
7.Sunday was an early season must-win game. Monday Night Football against the Chargers will hold similar weight. A victory means a winning record, possibly retaking the division lead, and heading into the bye week panic-free. A loss (to a rookie quarterback, no less) begins digging the Saints a hole that no one on that team wants to have to climb out of five games into the season.
Kudos
Shoutouts to other players and teams that caught my eye in the rest of the football world.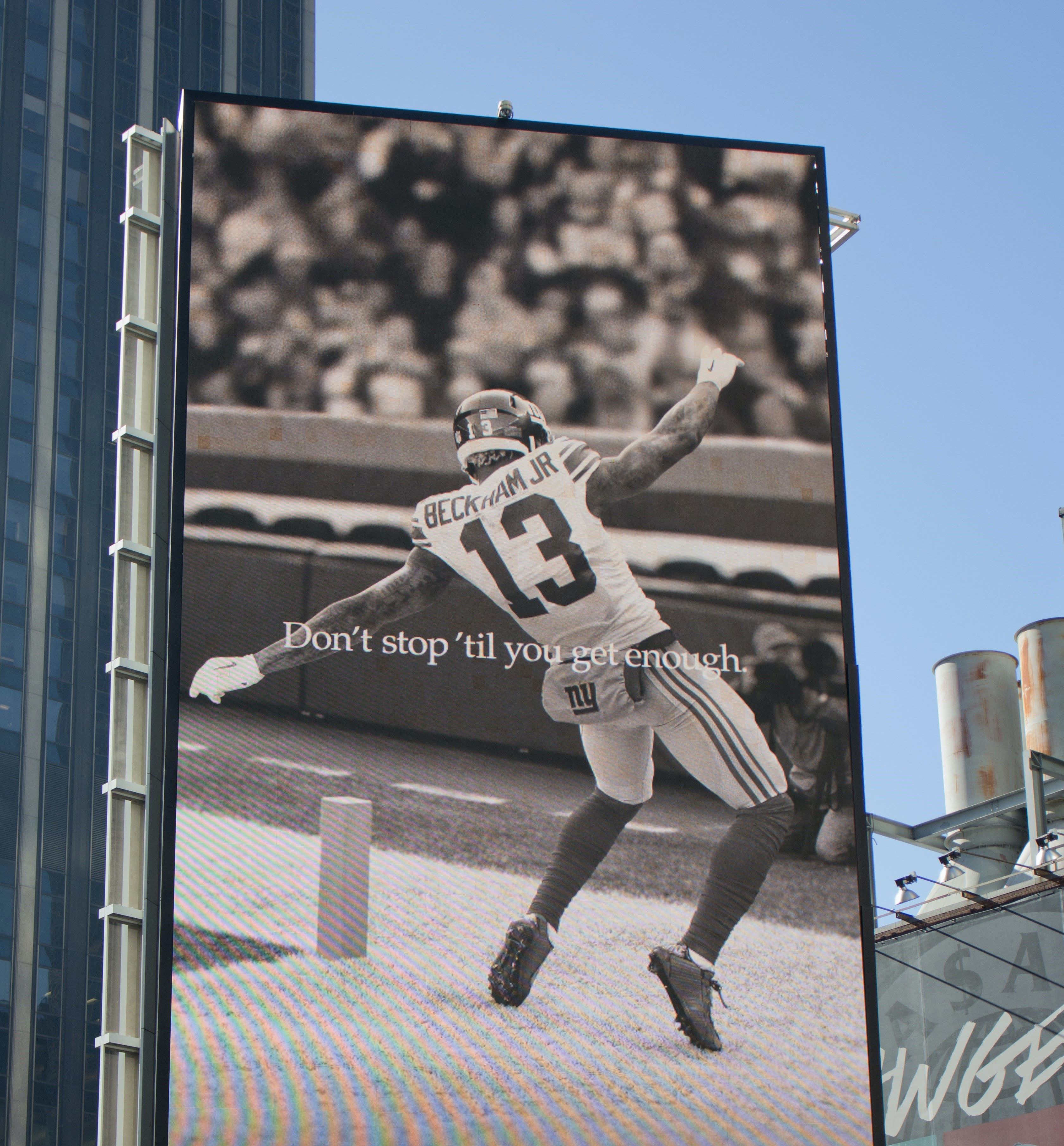 ·Former LSU star Odell Beckham balled out in Dallas! The Cleveland Browns wide receiver racked up over 150 yards from scrimmage and three touchdowns, including a strike from fellow wide receiver and former LSU teammate Jarvis Landry to kick off the Cleveland scoring barrage.
·Joe Burrow is officially an NFL-winning quarterback. The former Heisman Trophy-winner led the Cincinnati Bengals to a 33-25 win over Jacksonville, becoming the first rookie in NFL history to throw for 300 or more yards in three consecutive games.
·Woo Pig Sooie! Call the hogs because Arkansas finally snapped its 20-game SEC game-losing streak by topping Mississippi State 21-14 on the road. The Razorbacks hadn't won a conference game since 2017, but first-year head coach Sam Pittman had plenty of answers to stymie the same record-setting offense that embarrassed LSU in Baton Rouge to open the season.
·Arch Manning Watch: The sensational sophomore Newman quarterback is off to a hot start! Manning, grandson of Archie, nephew of Peyton and Eli, began his second campaign under center by throwing for five scores and rushing for a sixth, leading the Greenies to a 41-0 romp over East Jefferson.
Andrew Alexander is a contributing writer, football fan, and unofficial President of the Arch Manning Fan Club. Follow him on Twitter at @TheOtherAA and listen to the Krewe du Drew podcast.