There's nothing like a great meal accompanied by a good ol' glass of wine. Something about the two together just puts you in that state of tranquility. Suppose this is how you like to enjoy your evenings.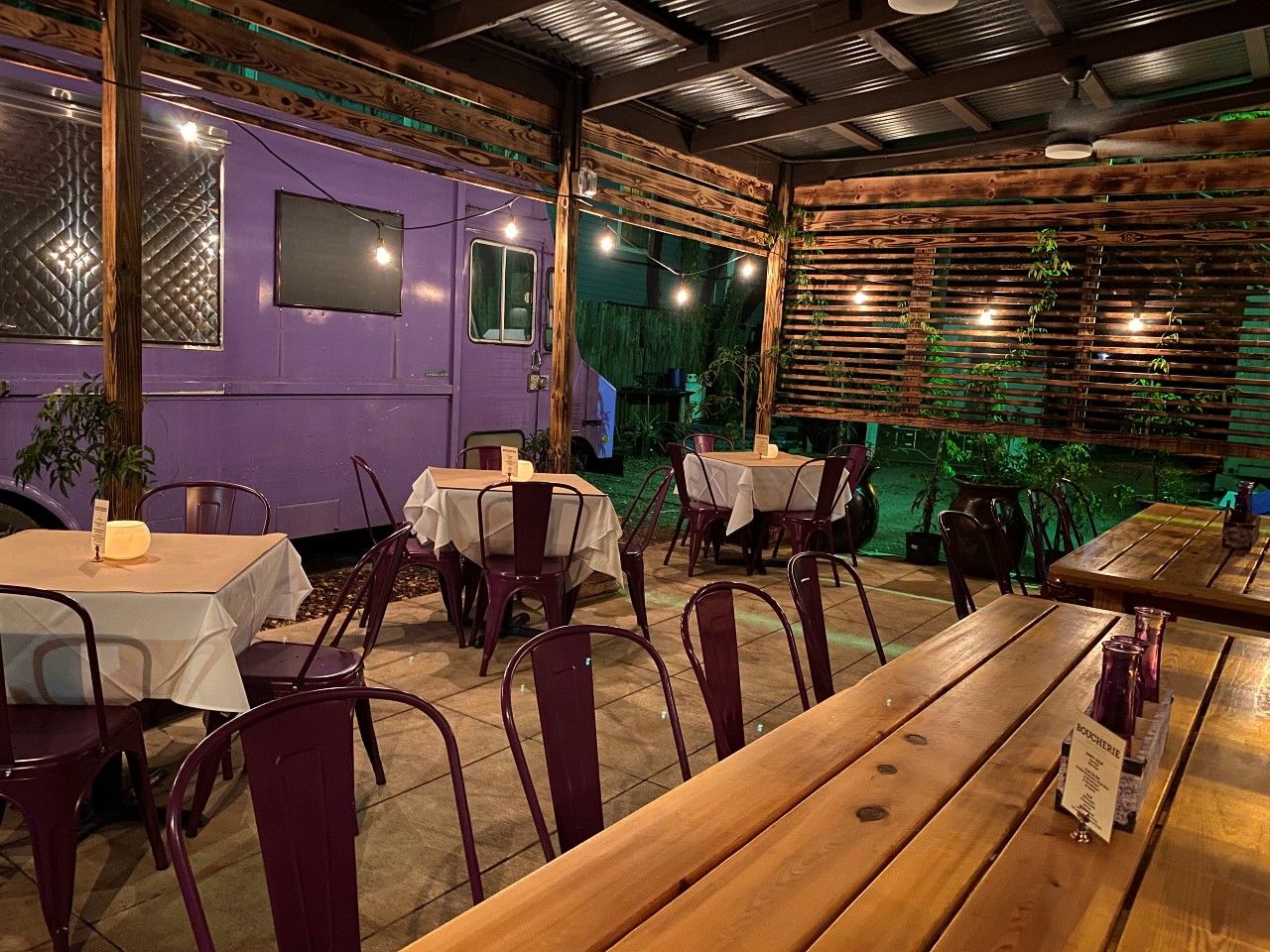 In that case, you have to partake in the upcoming "Wine Dive" on Wednesday, November 10 at 6:30 p.m. Boucherie and Vending Machine Wines are presenting the event, which will include appealing cuisine and natural wines.
Enjoy appetizers consisting of a piece of bread or toast or a cracker topped with a savory spread. Sit at Boucherie's outdoor patio on 8115 Jeannette St. and enjoy your first wine pour and canapes from the Que Crawl Purple Food Truck. This will be proceeded by a four-course dinner by Executive Chef Nathaniel Zimet, which will feature a take on dive bar fare. All courses are paired with a cultivated wine by New Orleans' own Vending Machine Wines.
For starters, Chef Zimet is serving Fried Gulf Seafood with Louisiana citrus. Courses will be a Squab Poutine with confit leg gravy and cheddar curds, followed by a Chilled Seafood Salad with lobster, (at this point, if you're drooling, that's totally understandable) spicy tuna, and tempura avocado. Then, enjoy a Cheeseburger Beef Wellington with dry-aged wagyu, truffle duxelles and a caramelized ketchup jus, finishing up with a Satsuma Dreamsicle dessert with creamy satsuma ice cream and a carrot cake crumble. Whew! That's quite a mouthful, isn't it? Y'all are going to be stuffed like a Thanksgiving turkey!
The prix fixe dinner menu is $100 per person. Book your "Wine Dive" reservation here.
To learn more about Boucherie's contemporary, Southern cuisine, visit Boucherie New Orleans. For more information about Vending Machine Wines, visit Vending Machine Winery.