Ahead of the release of her sophomore album Happier Than Ever, seven-time Grammy award winning musician and songwriter Billie Eilish has announced the "Happier Than Ever" World Tour with plans to stop in North America, the U.K., and Europe. Eilish will kick off the North American leg of her "Happier Than Ever" tour at the New Orleans Smoothie King Center on February 3, 2022.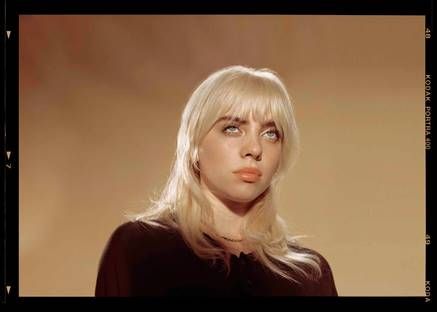 The tour consists of 32 stops in North America throughout the spring and will be followed by 18 stops in the U.K. and Europe, starting in Summer 2022. Tickets for the tour are available now. The tour paired with Ticketmaster's Verified Fan platform for a pre-sale to ensure that tickets go to fans first!
Eilish is also working to lessen the tour's environmental footprint by partnering with REVERB, a non-profit whose goal is to create greener, more sustainable concerts. There will be a fan-facing Billie Eilish Action Village at all tour stops, "which will focus on climate action and climate justice, hosting and supporting BIPOC and women-led environmental organizations as well as a comprehensive program via REVERB's forthcoming Music Climate Revolution campaign," according to ASM Global's press release. Eilish's work with REVERB will result in the "Happier Than Ever" World Tour eliminating more emissions than it ultimately creates, making the tour climate positive!
19-year-old Eilish exploded into popularity with the release of her debut album in 2019. Since then, she has acquired seven Grammys, was the youngest artist to ever sweep all the major categories at the 62nd Grammy awards, and has written and recorded an official James Bond theme song. Her documentary film The World's a Little Blurry and debut book BILLIE EILISH were both released this year.
Eilish's Happier Than Ever will be released July 30 worldwide and can be pre-ordered or pre-saved to a music streaming service here.
Tickets to the "Happier Than Ever" World Tour can be purchased here.