Believe it or not, new--comers did not invent biking around New Orleans. In fact, bike riding has been a part of the culture from as early as bike riding existed. In a world before the creation of ride sharing, teens often hopped on their bikes to visit their friends. From the streets to the parks, you could always find people on bikes. Whether they were simply enjoying life, riding with friends, or getting from one place to another, biking has always been a part of the culture.

Minus a plethora of potholes, the city is actually a great place for riding a bicycle. Why? Well New Orleans is a place where just about every point can be accessed by ground. This makes it pretty ideal for maneuvering by bike. While transplants did not invent biking here, it could be said that they have caused it to intensify. Today there are more people biking around the city than ever before.
Tour companies are certainly taking advantage of the city's biking layout, as well as the influx of bikers and biking culture. Several amazing biking tours have sprung up over the years, showing tourists and locals some of the best parts of the Big Easy. You can find French Quarter biking tours, Garden District biking tours, tours of the Marigny, and more. But some of the coolest tours pop up in the most unexpected ways.
Crafted Beer and Tacos Tour
Paved Paradise Bike Tours New Orleans
Everybody loves tacos and beer, but who would've thought to make a bike tour just for that? Paved Paradise Bike Tours New Orleans is a fairly new tour company that rose in popularity after giving dynamic tours of the house floats during this year's COVID friendly Mardi Gras. The company, which started from a group of local tour guides, offers several tours including a NOLA Culture and Distillery Bike Tour. The Crafted Beer and Tacos Tour is a concept that includes: tacos from Avo Taco and beer from Port Orleans Brewery.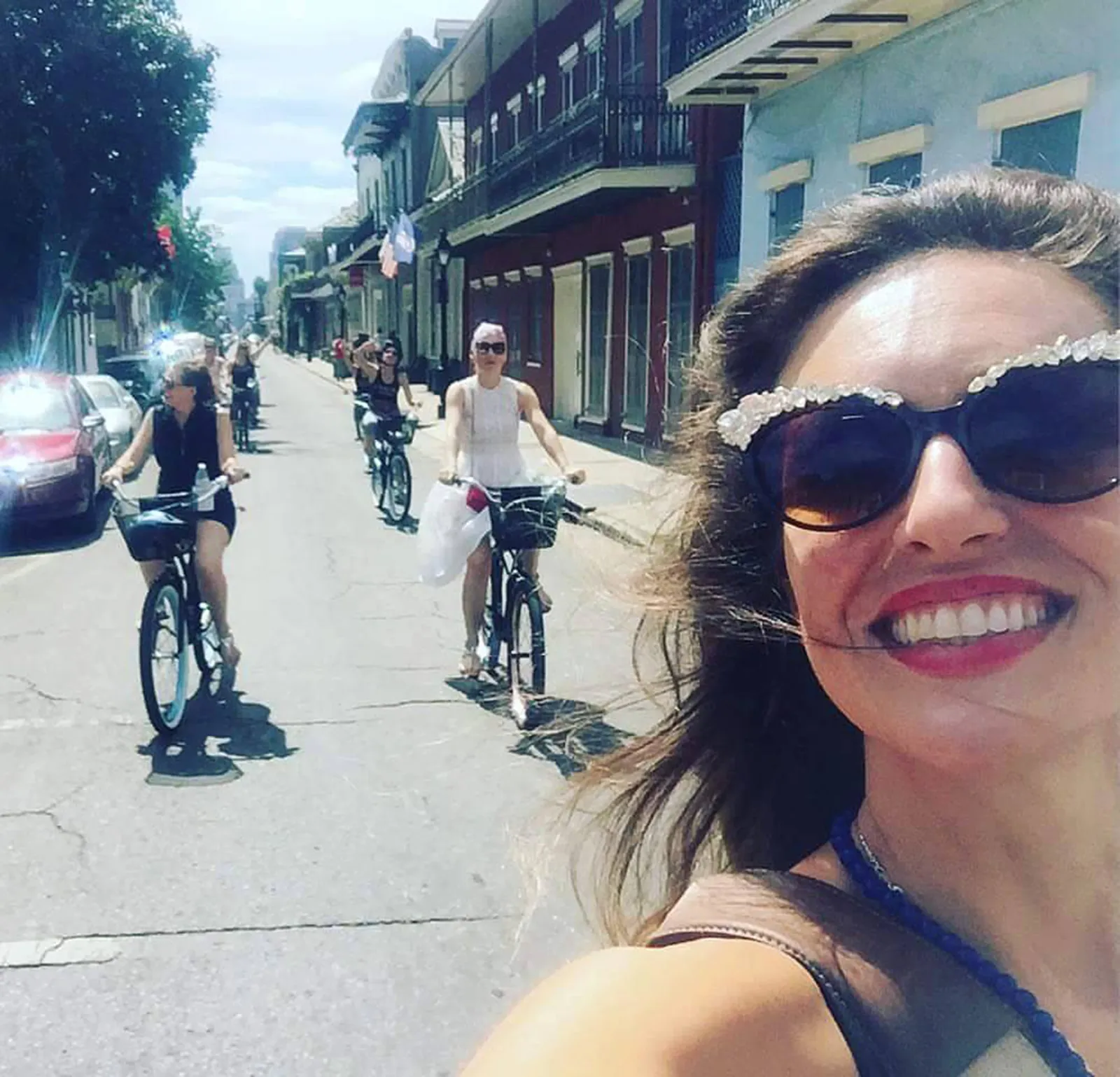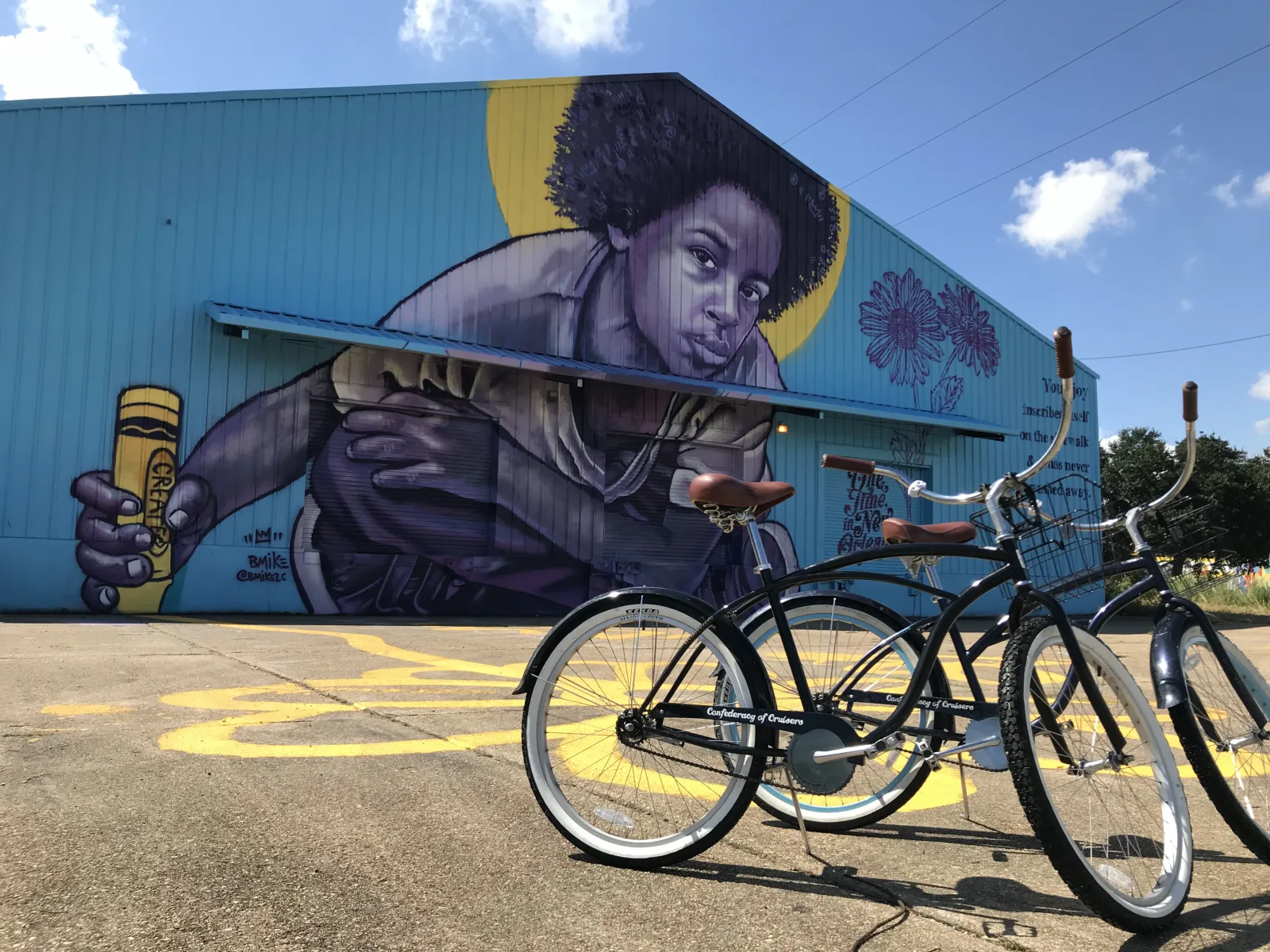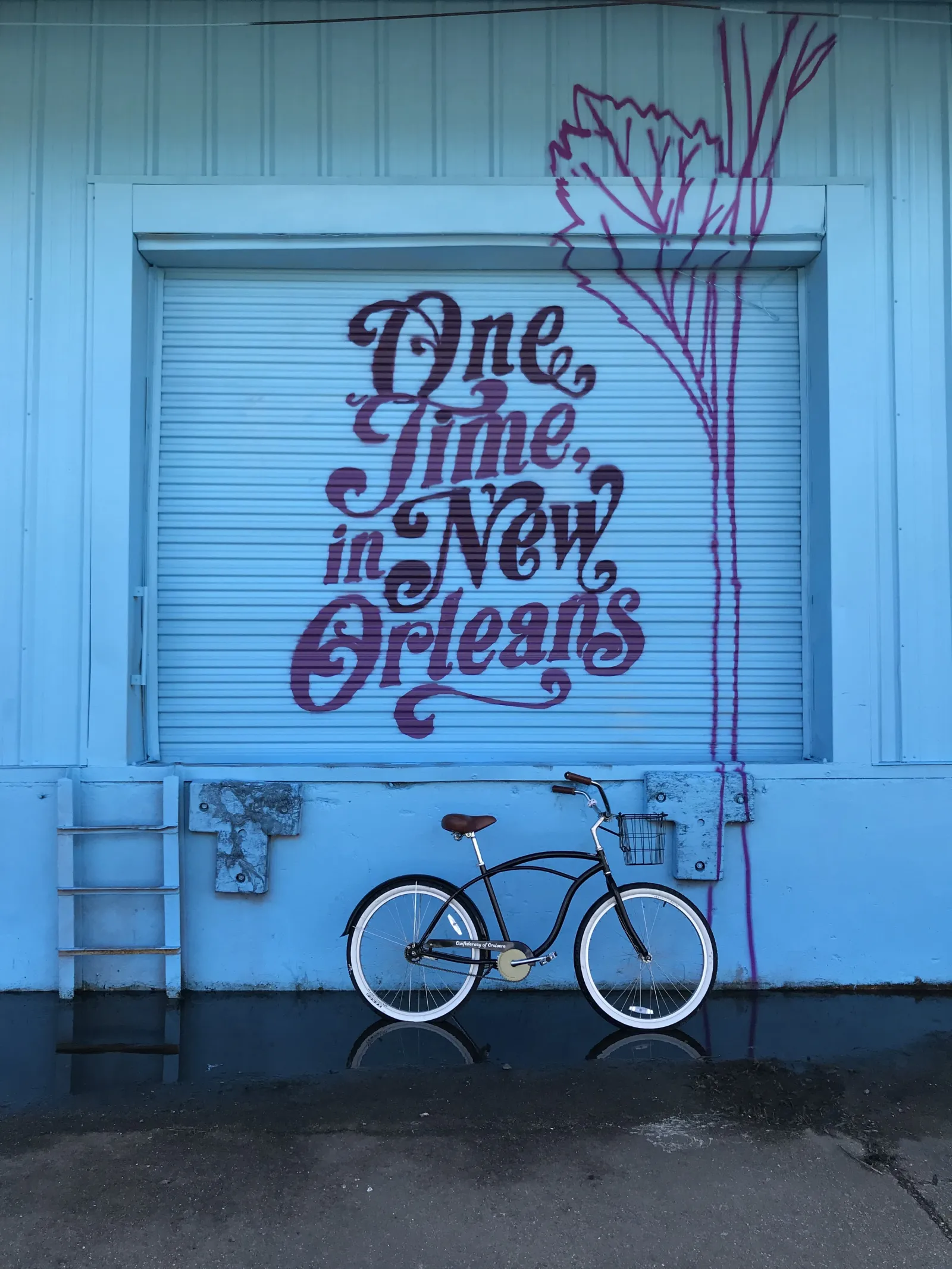 Creole Orleans Electric Bike Tour
Buzz NOLA Bike Tours and Rentals
Dedicated to sharing the Creole culture and history of New Orleans, this 12-mile-long electric bike tour will have you feeling relaxed and educated at the same time. Buzz Nola Bike Tours and Rentals are pretty popular in the city for giving fantastic tours, but this one is pretty unique. Using electric bikes, the tourists get away from the French Quarter, visiting areas such as the Bywater, City Park, and Esplanade Avenue.
Celebrating Life Post Katrina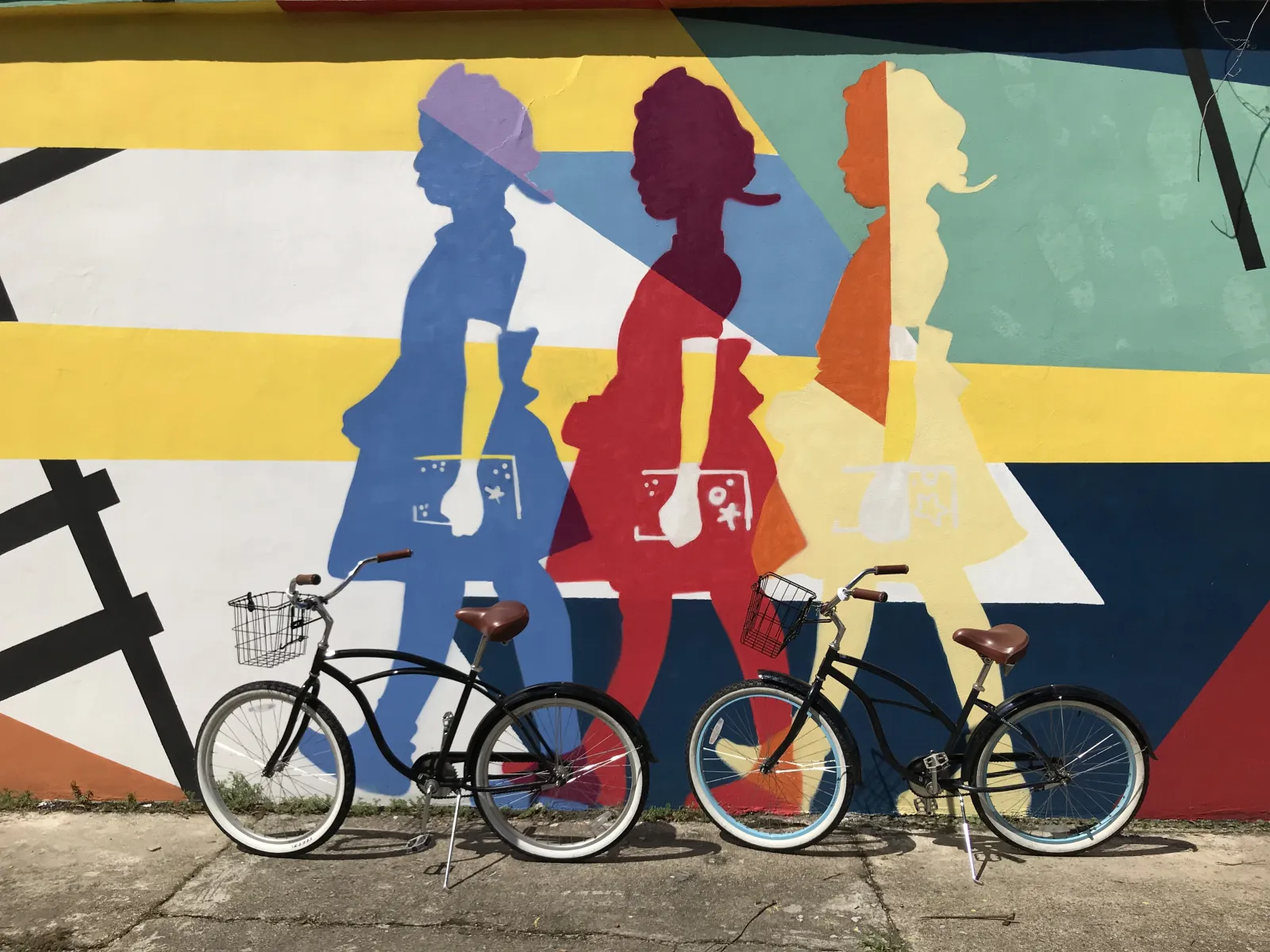 Ninth Ward Rebirth Bike Tours
As stated on its website, this tour is certainly "an inspiring bike tour through a neighborhood's revival". Ninth Ward Rebirth Tours offer a tour that goes deep into the recovery of the Lower Ninth Ward neighborhood after Hurricane Katrina. This tour not only gives a history of the process and progress, but also involves the locals of the neighborhood, including their homes, museums, and culture.
Tuesday Night Lights Social Ride
Get Up N Ride NOLA
On Tuesday evenings, you may notice a large group of brightly lit bikes rolling around the downtown area. The large group of night time bikers are usually jamming to music as they move about the city. This group of people are riding with the social biking tour company Get Up N Ride. This company started with two guys and expanded to hundreds in just a matter of weeks. While they started out biking on Tuesday evenings, they have expanded to biking tours and rentals from day to night. Get Up N Ride credits themselves as not only a company, but more of a community of people who simply enjoy biking.
Cosmic Bike Tours
Nola City Lights
If bikes, nights, and lights are your thing, then Nola City Lights also offers bikes with lights for a night life experience like none other. This cosmic nightlife adventure tours from Armstrong Park through the downtown areas of the city. What started as one man's fitness journey has expanded to several riders from all over the world being guided around the city. Whether you're visiting or simply having a girls' night out, this unique night ride experience is worthwhile.
'Bite The Big Easy' Food Tour
Free Wheelin' Bike Tours
The Big Easy is known for its food tours and cooking classes. It's easy to visit and leave with a few extra pounds on your body. This tour may have a cure for that. Free Wheelin' Bike Tours offer a tour where you can taste all the delicious foods of the Big Easy while biking the calories off along the way. Yes, this is a low impact riding experience, but it is much more active than simply sitting and eating.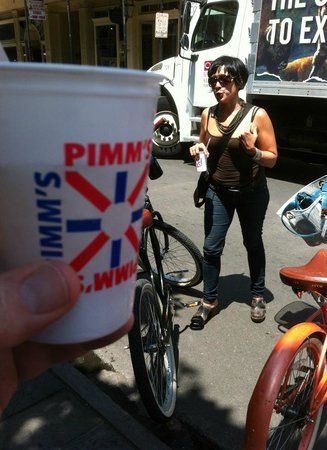 Cocktails in New Orleans Bike Tour
Confederacy of Cruisers Bicycle Tour of New Orleans
Of course it wouldn't be a New Orleans bike tour without a little taste of the city's favorite beverage: alcohol. Guided by a mixologist, this particular Confederacy of Cruisers tour offers a cocktail tour unlike any other. Yup, that's right, it includes booze and bikes. Known for taking tours off the beaten path, you will get an in depth look and taste into the cocktail and mixology history of the city.
Creole Odyssey Mid-City Bike Tour
Flambeaux Bicycle Tours
If you want to see the part of the city less travelled by tourists, then this may be the tour for you. Mid-City is the heart of New Orleans and a gem. While Flambeaux Bicycle Tours offer a number of amazing tours, this particular bike tour is the most local of them all. The tour will have you venturing through famous cemeteries, the stunning City Park, and the breathtaking Bayou St. John area.