Overpriced items: the common thread that connects boutiques, department stores, and your favorite shop at Lakeside Mall or Canal Place. These stores boast of selling the best and the trendiest clothes, making it seem that there's no other shopping option. Fear not — New Orleans has plenty of options in store to avoid these soaring prices.
If you're in need of a cocktail dress, a pair of jeans, or accessories for a costume party, these thrift stores are sure to have a plethora of unique finds, as thrifting becomes more and more popular each day for both donators and buyers. Thrift stores sell more than just clothes — you could stumble on a quirky piece of furniture or a retro vinyl album while thrifting. The endless possibilities of thrift stores make them a desirable alternative to fast fashion and overpriced clothing, and New Orleans houses some of the best places to make someone else's trash your treasure.
The Top Thrift Stores in New Orleans
1. Goodwill Industries of Southeastern Louisiana
Multiple locations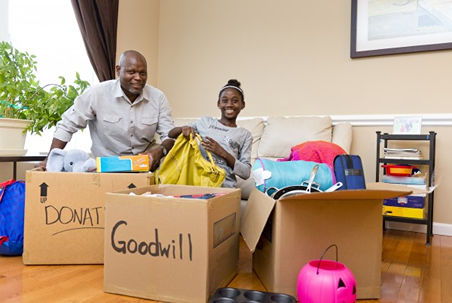 Goodwill is America's tried and true thrift store, and the Louisiana chain of Goodwill is no different. Beyond a variety of clothing options, Goodwill also sells home décor, books, accessories, furniture, and more. Customers can feel confident in their purchases and in their contributions to Goodwill, since shopping at the thrift store is for a good cause. It's even in the name of the company — Goodwill prioritizes the well-being of people with barriers to economic stability by providing resources, education, and employment for those in need.
Wanting to help out Goodwill further after your shopping trip? Online donations can be made on their website. Stores collect goods donations during store hours, and select locations offer at-home donation pick-up.
2. Swamp Rags Vintage
533 St. Louis St.
(504) 298-9719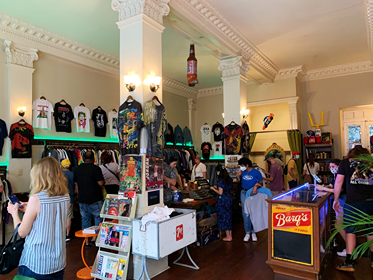 Selling original apparel as well as vintage clothing, Swamp Rags Vintage provides a memorable experience for customers in search of unique finds.
This store located in the heart of the French Quarter also sells nostalgic memorabilia for your favorite moments in pop culture, from retro band tees to cartoon character accessories. Original apparel is sold on their website, while eccentric pieces are yours to find in-store every day from 12 to 5 p.m.
3. Red, White, and Blue Thrift Store
5728 Jefferson Hwy.
(504) 733-8066

https://redwhiteandbluethriftstore.com/new-orleans-east-bank-la/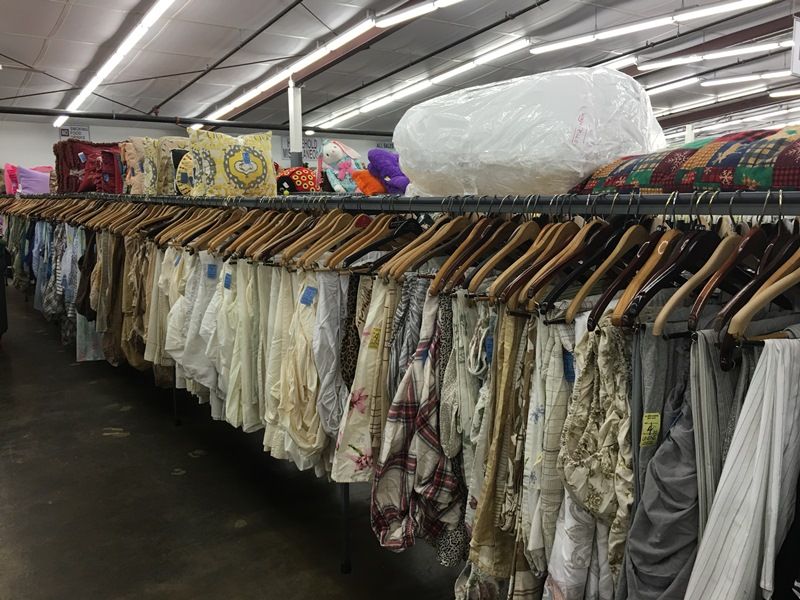 Don't get overwhelmed when you enter Red, White, and Blue — its warehouse setup is filled to the brim with cheap finds, unique décor, and more.
This shop is heaven on earth for thrifters because of its large inventory, daily shipments, and regular 50 percent off sales. If you're new to the craft or a highly decorated thrifter, Red, White, and Blue is the place for you. Visit the shop from 9 a.m. to 6 p.m. Monday though Saturday.
4. Bridge House Thrift Store
Multiple locations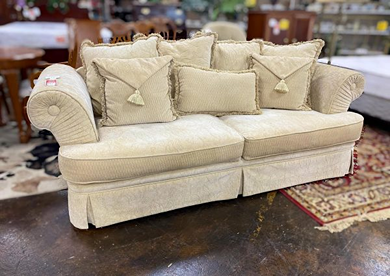 At Bridge House, you're sure to find something truly unique. Historic books, antique, furniture, fine china — the opportunities are endless at Bridge House. At-home donation pick-ups are also available if you're looking to let go of a gently used item. To arrange a pickup of your donated items, fill out the form on the thrift store website, or call 504-525-3130 from 8 a.m. to 3 p.m. Tuesday through Saturday.
Donating and shopping at Bridge House ensures a direct impact on the New Orleans community. Bridge House / Grace House seeks to provide support and renewal for those dependent on drugs and alcohol through residential treatment programs. All items sold at Bridge House are tax-deductible and support addiction treatment. Decorate your living space all for a good cause by shopping at Bridge House.
5. The Encore Shop
7814 Maple St.
(504) 861-9028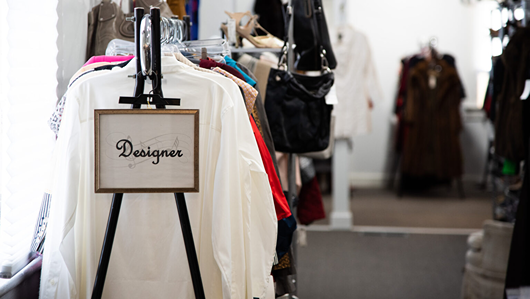 If you're on a mission for high-end, second-hand clothing, The Encore Shop is the place to stop. Located in the university area, The Encore Shop offers business and formal attire in good condition at a bargain price. Gently used designer items can be consigned with an appointment, and apparel can be donated as well.
This consignment store supports the Louisiana Philharmonic Orchestra, with all sales benefitting the preservation of music arts in New Orleans since 1966. Find your next ball gown or suit at The Encore Shop, open Tuesday through Saturday from 11 a.m. to 5 p.m.
6. Junk's Above
4626 D'Hemecourt St.

(504) 952-5865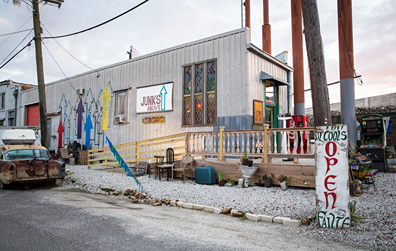 Junk's Above prides itself in giving new life to any and all second-hand items. Adorned with vibrant colors and quirky art pieces in a repurposed plumbing supply building, Junk's Above is a true gem, and you're sure to find a gem of your own inside. You'll find the cheapest items in the dollar closet — gadgets and gizmos aplenty, all for a dollar or less. So what kind of junk do they sell?
At Junk's Above, you can find your next favorite board game, record, candlestick, or helmet. See just what Junk's Above has in store by visiting from 11 a.m. to 5 p.m. from Wednesday to Sunday.
7. Out of the Closet - New Orleans
2900 Magazine St.

(504) 208-4100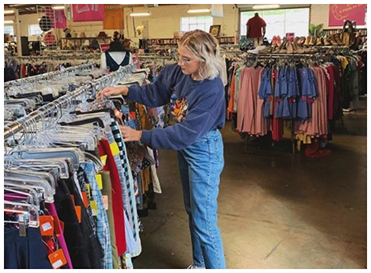 With several locations across the United States, Out of the Closet is more than a thrift store. Shopping or donating at Out of the Closet directly benefits HIV/AIDS research and advocacy, as 96 cents from each dollar spent goes to HIV care and services provided by AIDS Healthcare Foundation. Out of the Closet ensures equal access to healthcare by taking their store one step further.
Each location is an HIV testing site, so take a rapid test for free and shop while you wait for your results. Donations are accepted in-store, and donation pick-up is available for more cumbersome items by filling out a simple form. Out of the Closet is open every day for thrift shopping and HIV testing from 10 a.m. to 7 p.m.
8. Swap Boutique
Multiple Locations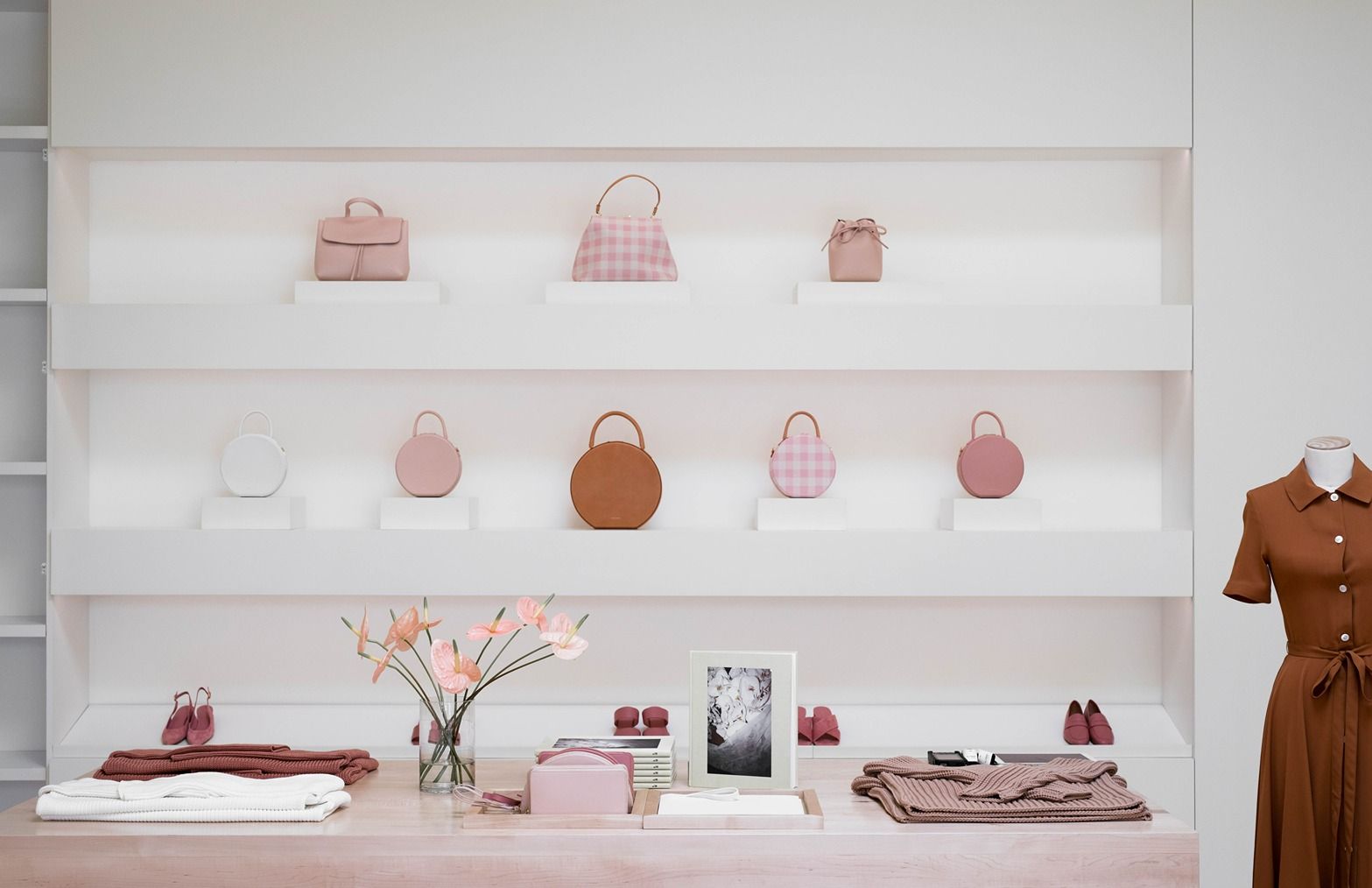 In need of a designer outfit while shopping in the Uptown area? Stop by the Magazine or Maple locations of Swap Boutique, a women's designer clothing consignment store. Since 2008, Swap Boutique has provided fashionable apparel to shoppers searching for the finer things while on a budget.
Both buyers and consignors can feel confident in their eco-conscious community impact and their style. Consignors can opt to take home their earnings or donate to a named non-profit organization with Consign for a Cause. Stay ahead of the trends and shop for designer clothing at Swap Boutique both in-store or online.
9. YEP Thrift Works
1626B Oretha Castle Haley Blvd.

(504) 702-8070

https://www.facebook.com/yepthriftworks/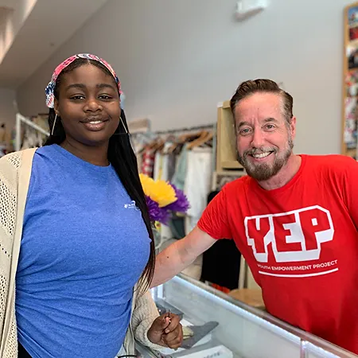 The Youth Empowerment Project (YEP) gives young people the valuable experience of customer service, point of sale, and inventory management through YEP Thrift Works. Peruse YEP Thrift Works' clothing, furniture, and houseware items while supporting New Orleans youth in this colorful, inviting retail environment. Stop by YEP Bike Works next door to shop bikes or get your own bike fixed. Empower youth by providing them valuable retail experience at YEP Thrift Works, open Monday through Friday from 10 a.m. to 5 p.m.
10. bdffrnt Vintage
1629 St. Charles Ave.

(504) 702-8070

https://www.facebook.com/people/Bdffrnt/100063280477122/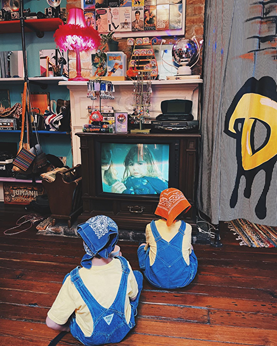 Searching for a blast from the past? Shop 70s, 80s, and 90s clothing at bdffrnt Vintage. This vintage gem also sells trinkets, jewelry, hats, and more in a welcoming, bright, revamped house. Although your kids might not have been around during the late 20th century, they are sure to enjoy bdffrnt's retro television playing movies.
Be yourself, and most importantly, be different by shopping at bdffrnt Vintage, open Tuesday through Sunday from 12 to 6 p.m.


Find Unique Items at NOLA's Best Thrift Stores
New Orleans has some fantastic clothing options, from women's boutiques to men's haberdasheries, but these thrift and consignment stores show that thrifting is here to stay for anyone hoping to catch a good deal. Customers of these shops benefit from a cheaper price and feel good doing it, as many stores support a cause directly impacting the New Orleans community. Find your next favorite second-hand item at the best of the Crescent City's thrift stores today.