Fritz Esker
Best Mardi Gras Bathroom: St. George's Episcopal Church
4600 St. Charles Ave., (504) 899-2811
stgeorge-nola.org
At Mardi Gras, it's always nice to find a free bathroom that isn't a rancid port-o-let. St. George's Episcopal Church on St. Charles Avenue is two blocks off the route, and it has real, clean, FREE bathrooms. Granted, they'd like it if you bought food or drinks, and they have plenty of both at reasonable prices. It's a quiet oasis to get away from the madness for a few minutes.
Greg Roques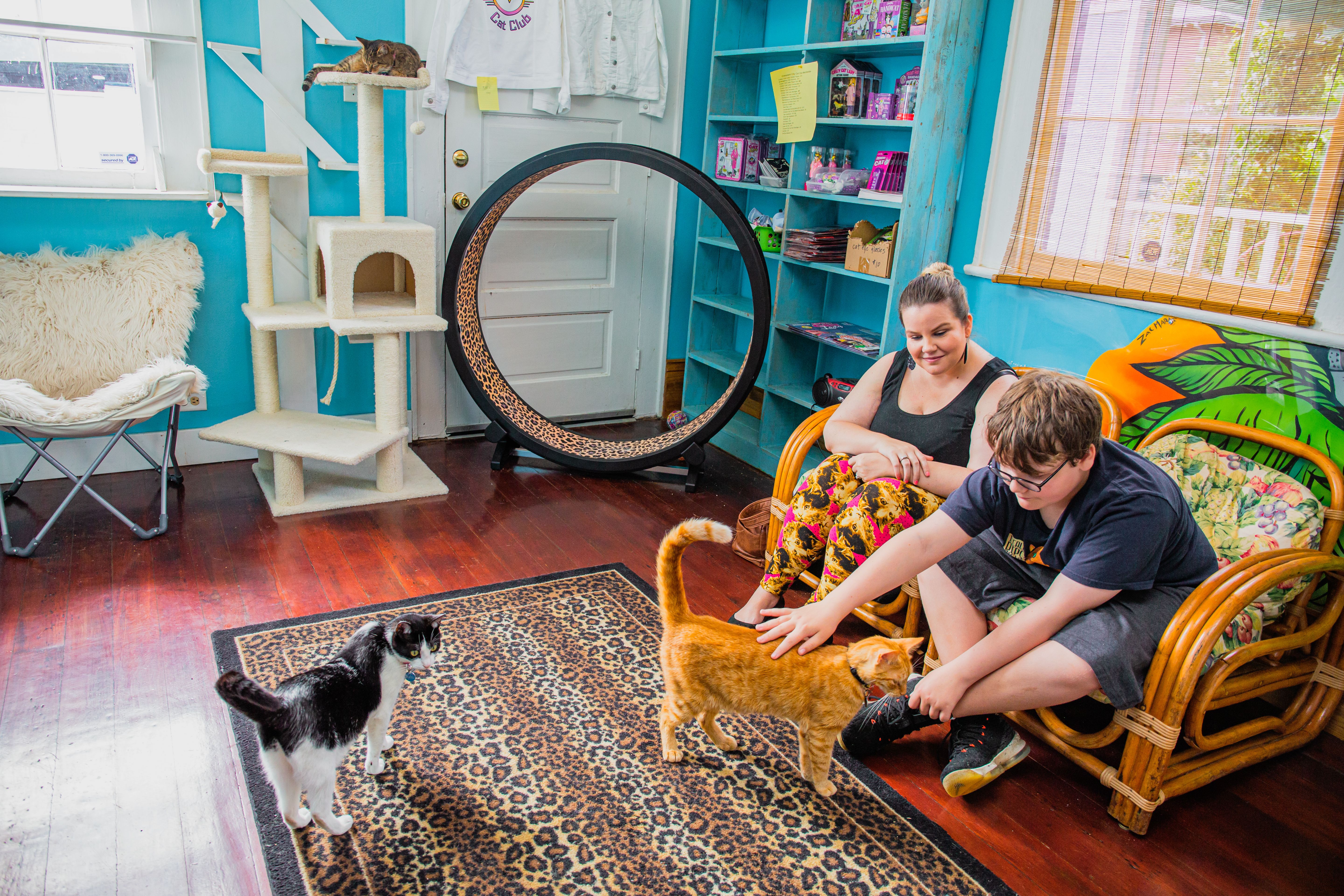 Best Spot for Cuddles and Coffee: Crescent City Cat Club
1021 Marigny St., (833) 665-2228
crescentcitycatclub.com
Coffee and cats are two of my favorite things, so it is a given that I love the Crescent City Cat Club's combo of the two. For a small fee, patrons can purchase a cup of coffee and spend time visiting in a room full of lovable, adoptable felines. More than just a cat café, the Cat Club also offers a senior-to-senior program that helps older adopters care for their cats. They even started their own marching group: the "Krewe of Crazy Cat Ladies (and Gents)." -Greg Roques

Best Place to Have Your Cake, Liquor, and Games (and Eat, Drink, and Play Them, Too): Bakery Bar
1179 Annunciation St., (504) 210-8519
bakery.bar
Bakery Bar is one of late-night New Orleans's best-kept secrets. Tucked away just off the interstate on Annunciation Street, it is a quiet spot serving creative cocktails, books, board games, and doberge cake by the bite and the slice. The best of its kind in the city, courtesy of Debbie Does Doberge, the cake comes in a variety of flavors, including red velvet and Cinnamon Toast Crunch. I typically order mine with an absinthe frappé coffee cocktail. Delicious. -Greg Roques

Best Pop-Up Artist: Pottspurls
pottsuprls.com
Instagram: @pottspurls
For the uninitiated, yarn bombing is a street art practice employing yarn decorations in place of paint. New Orleans's own Pottspurls has been at it for several years, best known for her Bob Dylan-quoting phone booth sweater vests on the corner of Tchoupitoulas Street and Napoleon Avenue in 2017. As it is easier to remove knitting than spray paint, her fixtures are often short-lived. Pottspurls's pothole covers are especially ephemeral and fun to behold.

Best Outdoor Decor Provider for Your Home or Business: NOLA Mural Project
www.nolamuralproject.org
Instagram: NolaMuralProject
Mural projects, now common in most major metropolitan areas, typically partner with local art councils to display free graffiti-style paintings in public spaces. The NOLA Mural Project, extremely active since 2018, provides a similar service, but with a more personal approach. If you own a wall and would like to give it a facelift, they will connect you with a participating artist at no cost. You can learn more about the process and their recent work on their website. -Greg Roques
Nikki Reyes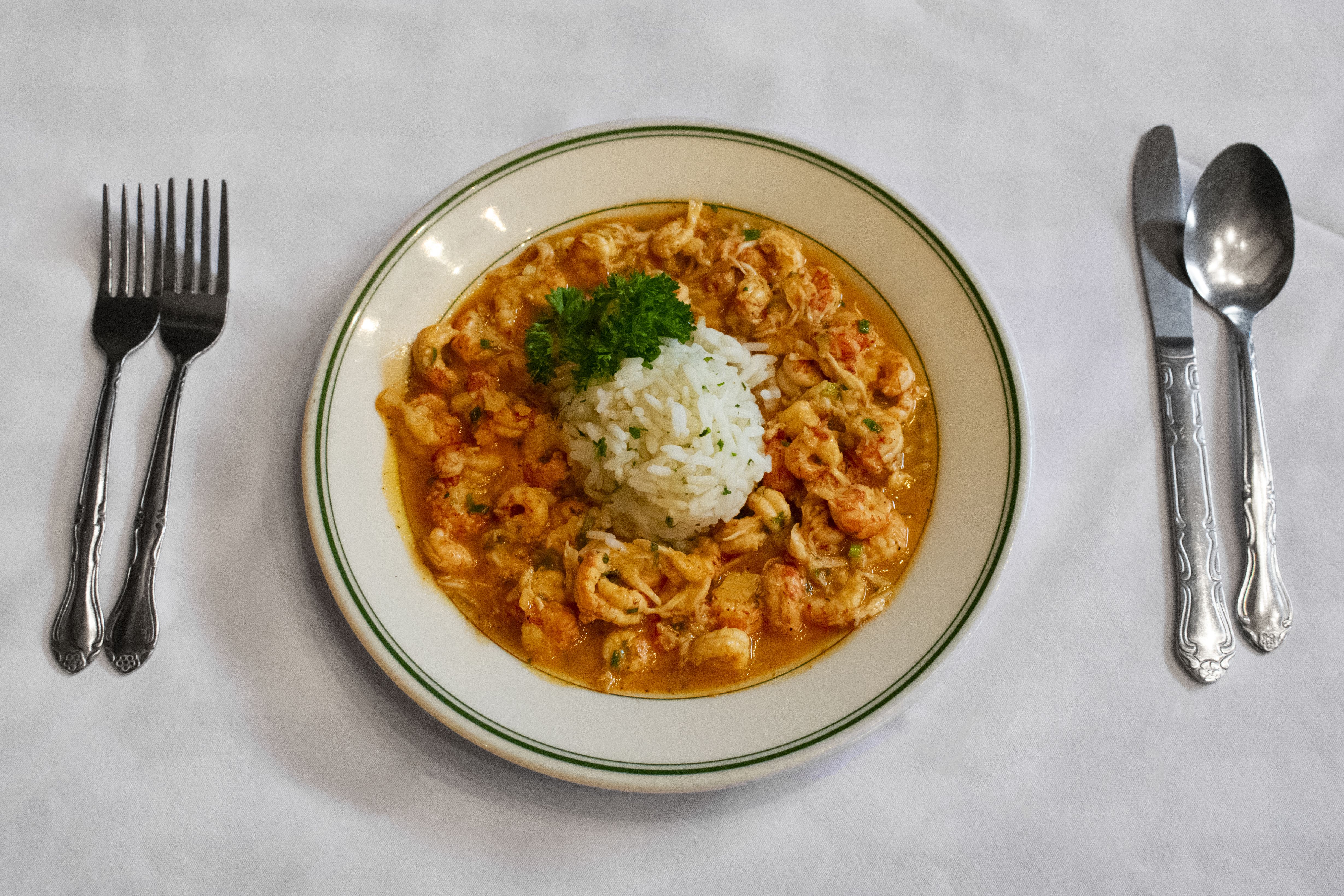 Best Place to Dine for Lunch or Dinner Monday through Friday. ('Cause they're closed on Saturdays and Sundays): Bon Ton Café
401 Magazine St., (504) 524-3386
thebontoncafe.com
Dirty, dirty vodka martini, you say? Yes, indeed! They have the best one at Bon Ton. They serve succulent appetizers, too, like their crawfish bisque with stuffed crawfish head and a boiled egg. Perfection, actually. Their signature dish is Crab Meat Au Gratin. It has a thick, smooth texture and a blend of cheese(s) with chunks of crab meat that bubbles when served. Finally, try Bon Ton' s bread pudding in a whiskey sauce, à la mode. Guess what kind of ice cream-flippin' butter pecan! I love butter pecan ice cream! Want to curl your toes in delight, like me? Bon Ton yourself!


Rebecca Fox
Best New "Cook Your Own Food" Restaurant: Gyu-Kaku
400 Lafayette St., (504) 507-8800
gyu-kaku.com/new-orleans
New to New Orleans but a chain elsewhere, Gyu-Kaku is a Japanese BBQ where you grill your own marinated meats tableside. Reservations are recommended, but if there's a wait, the hip bartenders will make you a yummy craft cocktail, or you can munch on the regular Japanese appetizer staples, with some surprises. There are a variety of grillable meats, like filet mignon, pork, sausage, and duck. Don't miss the Toro Beef, or beef-belly bacon. -Rebecca Fox
Best Crazy Lady Ghost Tour: Bad Broads of New Orleans Tour, Ghost City Tours
643 Magazine St., 888-859-5375
ghostcitytours.com/new-orleans/ghost-tours
Affectionately named the "Bad Bitches of New Orleans Tour" by staff, this outside walking tour is all about historical ladies that broke the rules-perfect with a daiquiri and a couple of friends. It's good for tourists or locals, and it will teach you what it meant to be an independent woman on the relentless streets of the Crescent City-and the brutal means these women used to get ahead.
Best Gluten-Free Eats That Won't Make A Celiac Sick: Catalino's Restaurant
7724 Maple St, (504) 518-6735
facebook.com/CatalinosLLC
New Orleans is getting leaps-and-bounds better at catering to the gluten-free community, and the Vasquez family works hard to provide a safe experience for those with a gluten intolerance. Catalino's serves Guatemalan food, and while they didn't originally realize it was naturally gluten-free, they now make sure it's celiac-safe. Be sure to try the dobladas (fried corn puff pastries with chicken or steak) and the chuchitos (steamed corn dough stuffed with chicken).
Best New Event Venue with Lots of Bräts: The Deutsches Haus
1700 Moss St., (504) 522-8014
deutscheshaus.org/rental
The Haus is celebrating a lot this year: a recent 90th anniversary milestone, combined with the grand opening of their beautiful new location on Moss Street, overlooking Bayou St. John. Open for private events and weddings, the new cultural space features rooms for up to 300, plenty of natural light and high beamed ceilings, a spacious dance floor with a sound system, and plenty of delicious German food and drink.
Best Website to Find a Laugh: 504Comedy.com
Created by a comedian for people who like, well, comedy, Comedy 504 is a way to see which live comedic events are happening throughout the city on any given night, including stand-up, open mic, sketch, improv, and storytelling. There's also a place to submit your own show if you are funny and have something to promote. If you weren't aware, there are a ton of comedy shows each week in this town! -Rebecca Fox
Best Place to Get Glitter Everywhere: NOLA Craft Culture
127 S. Solomon, (504) 454-8837
nolacraftculture.com
Established by riding krewe members who have decorated their fair share of Carnival throws over the years, NOLA Craft Culture provides the public with glitter, feathers, paint, rhinestones, glue, and a variety of other supplies to make you the sparkliest rider of all, and to get your significant other really upset at you for the glitter all over the house. Plus, they provide classes if you're a glitter newbie.
Kim Ranjbar
Best Restaurant to be Inundated by 80s Nostalgia: Molly's Rise and Shine
2368 Magazine St., (504) 302-1896
mollysriseandshine.com
Opened less than six months ago, Molly's Rise and Shine is the second restaurant by chef Mason Hereford and friends of Turkey and the Wolf fame. The kitsch is high with these folks, much to everyone's pleasure, so along with deviled egg tostadas and Dan Stein Breakfasts, they're serving up an eyeful of 80s memorabilia. An entire wall of cubbies features everything from Mr. and Mrs. Potato Head to Nerf basketballs and Teenage Mutant Ninja Turtles.

Best Spot to Cool Down, Sweeten Up, and Catch a Buzz All at Once: Bourbon House
144 Bourbon St., (504) 522-0111
bourbonhouse.com
Located on Bourbon Street in the historic French Quarter, Dickie Brennan's Bourbon House is an excellent spot to suck down a Frozen Bourbon Milk Punch. Thick, creamy, and sweet, this dessert-like cocktail can pack a rather wicked punch-must be the Old Forester bourbon!
Best place to eat a volcano: Seither's Seafood
279 Hickory Ave., Harahan, (504) 738-1116
seithersseafood.com
Chef and owner Jason Seither flaunts his funky, fun, and creative cooking at his restaurant Seither's Seafood in Harahan. Sure, you can score po-boys and seafood platters (boiled and fried) in this brightly painted joint on Hickory Avenue, but go ahead and take a chance on The Volcano. It's like an "upside-down Asian taco salad," with seared tuna, fresh avocado, crab salad, and a special spicy sauce. -Kim Ranjbar

Jeff Boudreaux
Best place for Jefferson Parish residents to buy craft beer: Sav-N-Time
6901 Jefferson Hwy., (504) 737-0472
facebook.com/SavNTime
Jeffersonians actually have a beer assortment more comprehensive than the supermarket. At first glance, Sav-N-Time looks like a run-of-the-mill convenience store. Yet, when walking inside, you'll quickly notice two full aisles, a walk-in cooler, and a mammoth display of four- and six-packs of the latest offerings from Gnarly Barley, Parish, SoPro, and more. Proprietor John Aggie makes certain to restock his store several times a week with new releases, so there's a great chance you will find what you're looking for! -Jeff Boudreaux
Best Place to Catch an Indie Flick: Chalmette Movies
8700 W. Judge Perez Dr., Chalmette, (504) 304-9992
chalmettemovies.com

Moviegoers may realize the selection at AMC only manages to scratch the surface of independent cinema. So instead, head to Chalmette Movies, where one of the six screens is likely to feature a film that is shown nowhere else in Louisiana. The director's cut of Lars Von Trier's highly controversial The House That Jack Built was screened here, and you can find a constant rotation of edgy fare from local filmmakers. You'll also find better popcorn here than at the chain multiplexes. -Jeff Boudreaux
Zeitgeist Multi-Disciplinary Arts Center
6621 St. Claude Ave., (504) 352-1150
zeitgeistnola.org

For even scarcer films, no theater can match the lineup at Zeitgeist. Owner Rene Broussard only books foreign and indie gems, such as Kenya's certified-fresh, lesbian drama "Rafiki" and Terry Gilliam's "The Man who Killed Don Quixote." They also have quite the eclectic concession menu, with movie-themed cocktails and confections from around the world. After 19 years on Oretha Castle Haley Boulevard, this new space in Arabi has allowed them to expand and feature live music and spoken-word performances nightly.
Andrew Marin
Best Place to Have a Taco Picnic: Barracuda
3984 Tchoupitoulas St., (504) 266-2961
eatbarracuda.com
Tacos are like po-boys. Make 'em as fancy as you want, but don't make 'em annoyingly expensive or, worse, disappointing. The tacos at Barracuda are among the best in the city-sensibly priced between $3 and $4, AND all the tortillas are handmade onsite, which most taco places in New Orleans can't do. High-quality local ingredients shine in the tacos and in the guacamole. Order a few tacos and margaritas (on draft!) and sit at one of Barracuda's picnic tables. Thank me later.
Best Steaks at a Seafood Restaurant: Pêche Seafood Grill
800 Magazine St., (504) 522-1744
pecherestaurant.com
Even if you take a picky eater to the best seafood place in town, he or she still might not want seafood. Not an issue here. While the hanger steak with salsa verde is quite good, the 22-ounce ribeye intended for sharing is incredible. Cooked over the restaurant's wood-burning grill, the ribeye is both rich and superbly flavorful. Don't sleep on the steak tartare either, served on grilled bread with a smoked oyster aioli.
Best New Establishment by New Orleans Mainstays: Jewel of the South
1026 Saint Louis St., (504) 265-8816
jewelnola.com
Chris Hannah and Nick Detrich have opened a wonderful French Quarter place that is both welcoming and elegant. As veterans and, dare I say, celebrities in the cocktail and hospitality world, they know what they're doing. Complex but approachable cocktails. Gumbo with both rice and potato salad. Bone marrow. Lightsabers. Okay, maybe not lightsabers. It's obvious that this venue is aiming to be the crown jewel of the Crescent City. (Don't believe any of their stories about me.)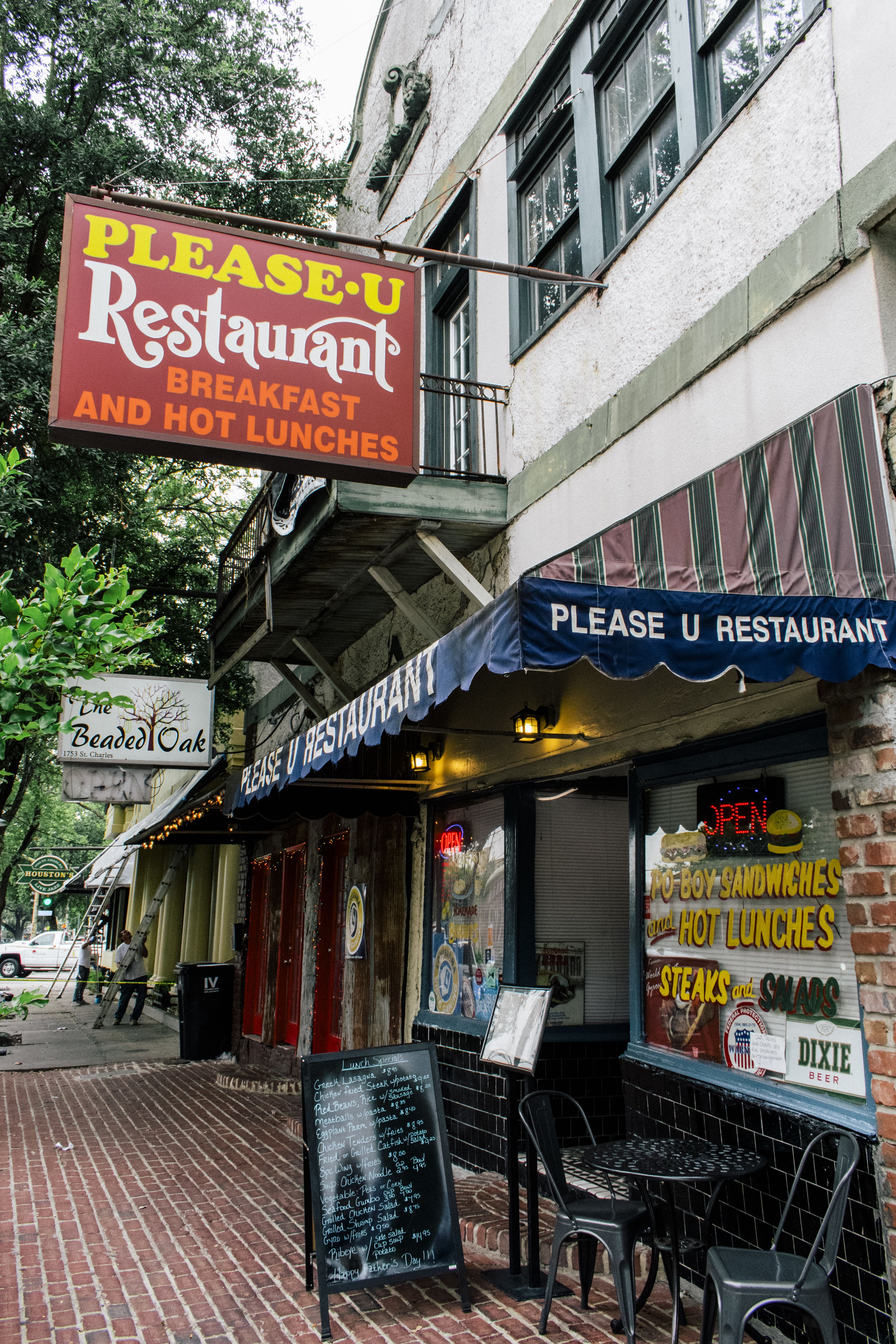 Best Diner on the Streetcar Line: Please-U Restaurant
1751 St. Charles Ave., (504) 525-9131
pleaseunola.com
This family-run restaurant has been open for decades. The owners are Greek, so you can look forward to specials like moussaka now and then. Specialties include red beans and rice with fried pork chops, grilled shrimp salad, and chicken tenders-hand-cut to order. Classic or chicken gyros are always available. Please-U opens early and is closed by 6 p.m. and on Sundays. Good for them. Bad for us. If it was 24 hours, I might never leave.
Best Bartender Who'll Tell You How It Is: Bayou Betty
St. Charles Avenue Parade Route, (800) BAYOUBT
youtu.be/KUmZp8pR1uc
Bayou Betty is the ultimate combo of ear and enforcer. She'll listen to your problems and offer sage advice when asked. The manager might let the girls dance on the piano, but BB will tell them to get off it. She used to work in the French Quarter, so your mess is amateur hour. She makes a mean Sazerac. And she knows how to cut off a drunk professionally and politely. As my friend Rhea put it, "Get Bayou Betty an Instagram."
Best Restaurant to Pretend You're on the French Riviera: Couvant
315 Magazine St., (504) 324-5400
couvant.com
French cuisine's hard to come by. I mean, classic French cuisine, not the delicious Cajun-French and Creole-French hybrids. Couvant has no view of the Mediterranean, but their patio is insta-friendly. Order oysters with mignonette. Pissaladière, albeit on grilled bread, with caramelized onions and anchovies. Salade Niçoise-tuna cooked to order. Three kinds of moules-frites. No white tablecloths or candelabras, but the staff's hospitality and service would impress any Southerner or Frenchman. Or just buy a plane ticket from Louis Armstrong to the Côte d'Azur.
Camille Barnett
Best Place to Get Dessert Bigger Than Your Face: Crêpes à la Cart
1039 Broadway St.,
(504) 866-2362
crepesalacartnola.com
A classic French treat: the crêpe. It's best described as a gigantic, thinly folded pancake stuffed with yummy fillings, and you can get a taste right here in NOLA! Choose from their eclectic dessert menu (options like the Smores crepe or the Angel Food one), or follow my method and build your own (my go-to is butter, sugar, coconut, strawberry, Nutella, whipped cream, and pecans). Yum! Camille Barnett
Best Place to Take a Date When You're Broke: The Fly
6500 Magazine St., (504) 658-3000
audubonnatureinstitute.org/explore-audubon-park/riverview
NOLA is a busy city. With a plethora of pricy, swank restaurants and events always going on, it's easy to forget the peaceful and FREE enjoyments the city offers. There are few things more romantic than a sit-down at The Fly. Your loved one, a blanket or hammock, maybe a snowball as a sweet treat to complement some sweet conversation, and the sun setting behind the Mississippi River is all you need for a perfect date in the Big Easy. -Camille Barnett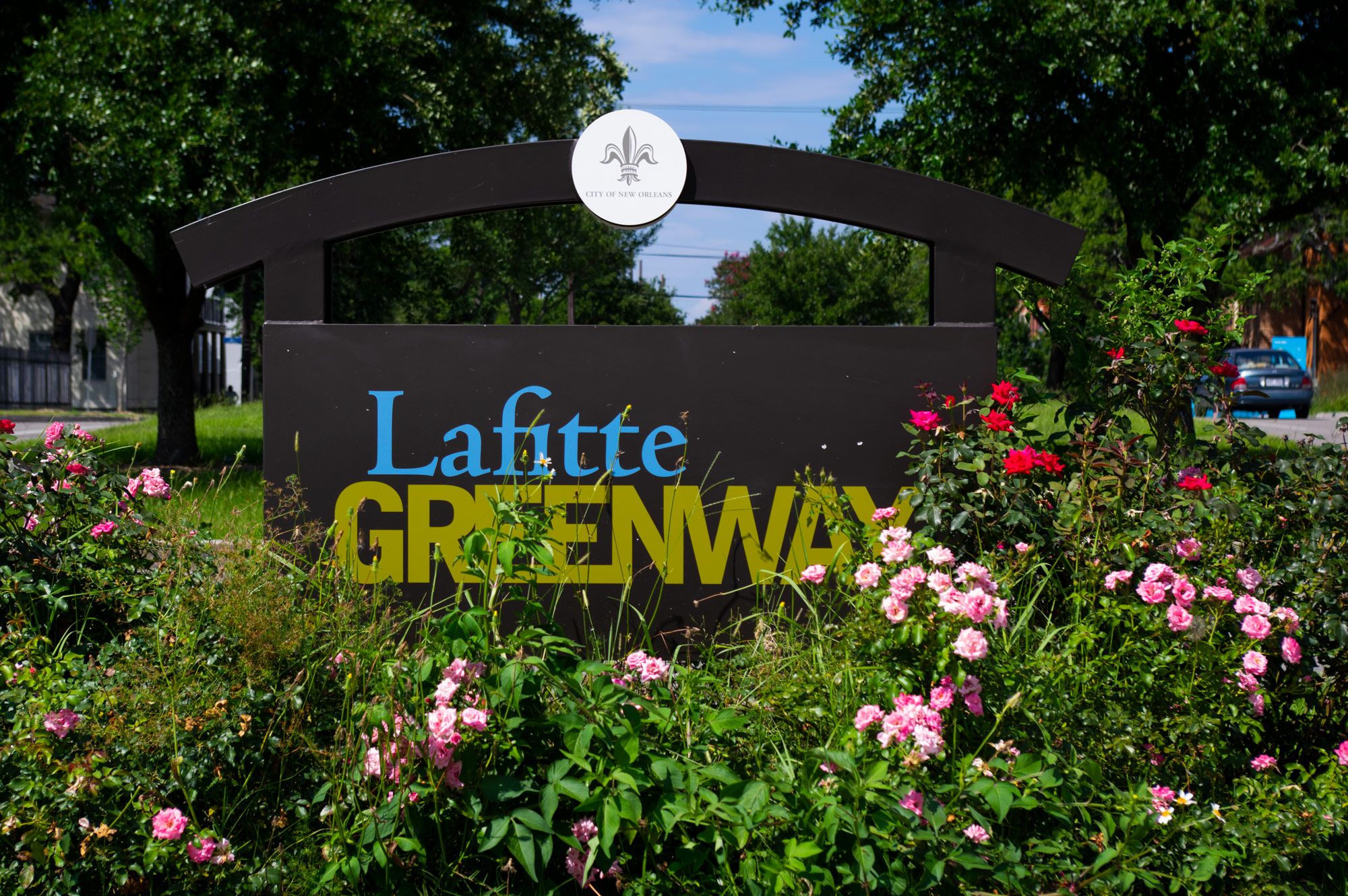 Best Way to Explore the City: Laffite Greenway
lafittegreenway.org/greenway
Grab your bike or tennis shoes and head out for a day of exploration. Opened in 2015, this city-wide pedestrian and biking trail was previously the site of the Norfolk Southern Railroad and the Carondelet Canal. With that said, it has served as a transportation passage since at least 1794. This 2.6-miler stretches from Bayou St John to Louis Armstrong park. Passing through Laffite, Mid-City, and Treme, the trail offers infinite pit stops for an adventure-filled day.
Best Snoballs in the City: Hansen's Sno-Bliz
4801 Tchoupitoulas St., (504) 891-9788
snobliz.com
There's a reason you can't get around anything less than a 30-minute wait for a Hansen's snoball: They're the best, and they've been the best since 1939. Trade the crunchy ice and overly sweet, artificial flavors for deliciously crafted homemade ones, poured over soft-shaved ice that melts on your tongue like snow. The interior's walls are filled with photos of happy customers from the past 90 years, and the décor looks untouched since 1939, adding a feel as authentic as their snoballs.
Best Place to (in the Words of Macklemore) "Pop Some Tags" with Only "$20 in Your Pocket": NO Fleas Market
4228 Magazine St., (504) 900-1446
la-spca.org/nofleas
Hi, my name is Camille and I'm a shopaholic. To deal with my addiction, I tend to limit myself to thrift stores. That way, when I grab 20 items (that I don't need), I'll spend $50 vs. $500. Regardless, that's still $50 I didn't need to spend. BUT, it's okay when shopping for a good cause. Here, proceeds go to local animal shelters. It's easier to spend irresponsibly when you know your money is ultimately helping cute puppies and kitties!
Best Place to Pregame on a Saturday Night While Feeling Classy and Cultured: Julia Street Art Walk
Julia Street, (504) 522-5471
artsdistrictneworleans.com
I love to start off my Saturday evenings with the Julia Street Art Walk, where galleries along Julia open their doors to the public on the first Saturday of each month. A perk: free wine served within the galleries-but don't be that person; bring some singles to tip, as it will ultimately serve as a donation to support the galleries. A little tipsy and already near the Quarter, I usually just keep my night going from there.
Best Place to Cheaply Indulge with Tacos and Tequila: Araña Taqueria y Cantina
3242 Magazine St., (504) 894-1233
aranataqueria.com
Everyone loves a good Taco Tuesday because … well, duh, discounted tacos-what's not to love? But wait, what if you could get discounted tacos, not just on Tuesday? Wait, there's more: discounted tequila to go WITH your discounted tacos! Weekdays from 3-7 p.m., you can enjoy half-priced deliciously crafted tacos, along with almost all alcoholic beverages from the menu for half off as well. I highly suggest the pineapple cilantro margarita with their chipotle shrimp tacos.


Best Place to Eat with Your Indecisive Friends: St. Roch Market
2381 St. Claude Ave., (504) 609-3813
strochmarket.com
We all have those friends: "Where do you want to eat?" "I dunno," "What about here?" "Nah." "Then, where?" "I dunno." These types of friends make me grow grey hairs. The best solution: a food court. With more than 10 restaurant options centered around a full-service bar (that I'm sure anyone can agree on), there are tons of picks for your picky friends. If they can't find something here, there's no hope, and I suggest finding a new eat-out buddy.
Best Happy Hour Oysters: NOSH
752 Tchoupitoulas St., (504) 581-7101
noshneworleans.com
After a long day of work, you can't beat a dozen raw oysters (50 cents each) and a cocktail ($5 to $6 each) for $12. In addition to oysters, if I'm feeling like something a little heartier to take an edge off, their Happy Hour also offers $5 small plates, such as beef short rib debris poutine and shrimp and vegetable spring rolls. With modern décor, plush chairs, and sofas for a lounge-encouraged environment and a warm, friendly staff, it's the perfect place to unwind after a work day.
Best Place to Get Away from NOLA While Still in NOLA: Couturie Forest
1009 Harrison Ave., (504) 483-9376
neworleanscitypark.com/in-the-park/couturie-forest
Although located right in City Park, if one arrived here after being blindfolded, driven in circles for two hours, and told they were at a secluded campsite in the woods, miles outside of Louisiana, he or she would believe it. The tranquil woodlands include waterways,


Debbie Lindsey
Best Stoop Sitters: Alongside Lava Food Store at N. Broad and Desoto Streets
On this street corner near Bayou St. John, you'll find a democracy of men (and some women) gathering, rain or shine, to share drinks, gossip, car-washing, Motown sing-alongs, BBQing, and simply holding court. Retired or just-off-work, these folks create-with milk crates and folding chairs-a makeshift bar, al fresco. When feeling athletic, they will set up a cornhole toss game or fly some kites, and during Saints season, power up a TV. BYOB. -Debbie Lindsey
Best Gift and Décor Shop: Evangeline
1228 N. Broad St.
evangelinehome.com

Evangeline is a delight. This creative shop adds a touch of class and artsy bling to the neighborhood. It's well worth the visit, and I promise that you'll find treasures from dear to extremely affordable-something for everyone's budget and taste. Broad Street is growing with notables like this shop, and on-street parking is still free.
Best New Orleans Museum: The Historic New Orleans Collection
533 Royal St., (504) 523-4662
hnoc.org/visit/royal-street-campusssaq

The Historic New Orleans Collection just completed a 35,000 square-foot, $38 million facility that will blow your mind. Three floors of history and art of our beloved city, and it's free! A 200-year-old historic building has been transformed into a facility/campus of wonder; the perfect place for you to explore the history and marvels of New Orleans before you call up 200 of your closest friends to come see. -Phil LaMancusa
Phil LaMancusa
Best Place Where the Gaslights Glow: Bevolo Gas and Electric Lights
318 Royal St., (504) 522-9485
bevolo.com

And while you're on Royal Street, wander on down to Bevolo Gas and Electric Lights. You are aware of the many gas lights that you see around town? Well, they're made right here in this city! There are 500 varieties-gas, electric, propane, indoor, outdoor-and after you are amazed by their showroom, wander on back and watch them being made. The staff is friendly, knowledgeable, and ready to engage anyone who walks in and shows and interest. A must-see.


Kathy Bradshaw
Best Place to Do the Can-Can: Bar Marilou
544 Carondelet St., (504) 814-7711
barmarilou.com
The swank and sultry Bar Marilou in the new Maison de Luz hotel is Parisian bistro meets Moulin Rouge. With mirrored walls behind the bar, leopard-print barstools, red paint, and dim lighting, you'll think you've escaped to Montmartre or stepped into a Toulouse-Lautrec painting. Enjoy an apéritif by pairing one of their fancy French cocktails or wines by the glass with one of their délicieux small plate options. Located in the old City Hall library, Bar Marilou even has a hidden, secret room that can only be accessed by sneaking behind a moveable bookcase. Très cool.
Best Childhood Redux: Cookie Dough Bliss
241 Harrison Ave., Suite A, (504) 303-8420
cookiedobliss.com/neworleans
As we all suffer through the struggles of adulthood, there are some things we simply can't get away with: bringing our favorite teddy to the movies, biting our friends, or picking our noses at important events. But one thing from childhood that has never gone out of style is eating raw cookie dough by the spoonful. And thanks to the recently opened Cookie Dough Bliss, you can do so without worrying about death by salmonella. This spot offers raw-egg-free cookie dough by the scoop in various flavors, as well as other cookie-dough treats, shakes, and even baked cookies. Sometimes it pays to be childish.
Best Brain Freeze: Strawberry Frosé at Wrong Iron
3532 Toulouse St., (504) 302-0528
wrongiron.com

In the land of the drive-thru daiquiri, the handcrafted frozen cocktail, and even a festival dedicated exclusively to these icy libations, it's hard to find a daiquiri that sets itself apart from the rest. But Wrong Iron freezes out the competition with their cold and delicious Strawberry Frosé. Enjoy a glass outside on their giant, back porch (mosquito repellant provided), while snacking on free popcorn and hanging with your best friend (human or canine, as dogs are allowed). But a word of warning: These boozy slushes are way more potent than they taste, so exercise restraint, or brain freeze won't be the only headache you'll have to deal with.