The COVID-19 pandemic yanked most of us out of our daily routines and forced us to adjust to a remote lifestyle. After months of quarantine and restrictions, vaccination rates are increasing, COVID cases are somewhat decreasing despite recent surges, and the country is returning to some normalcy.

With that said, people are still really hesitant to get out and enjoy themselves like they used to, especially after Hurricane Ida. Fall is in the air and people shouldn't miss out on sipping on some caffeine in the cooling weather. Luckily, New Orleans is filled with hip and unique cafes where you can stop to get just the right caffeine or sweet fix needed to put a pep to your step this fall season.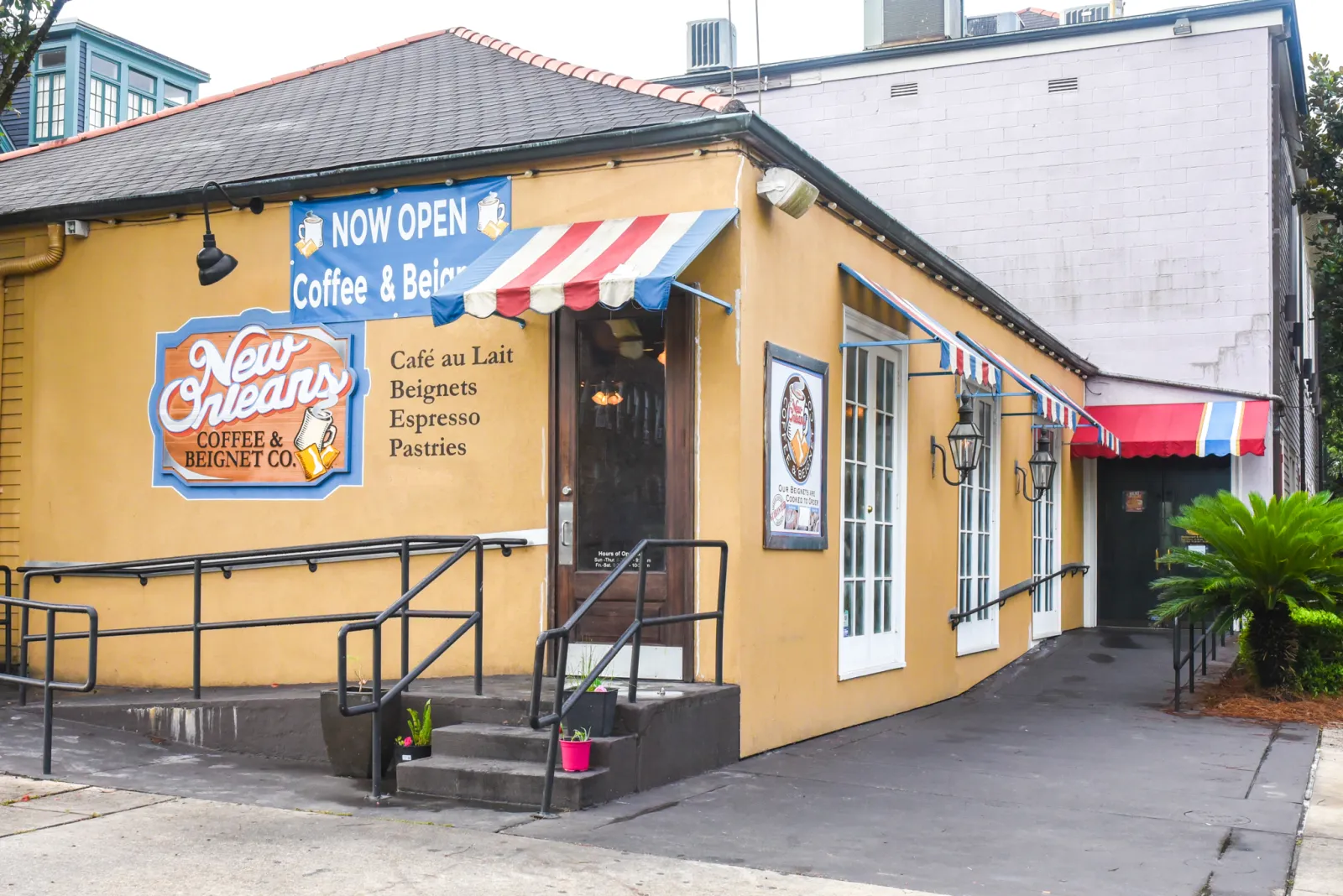 Uptown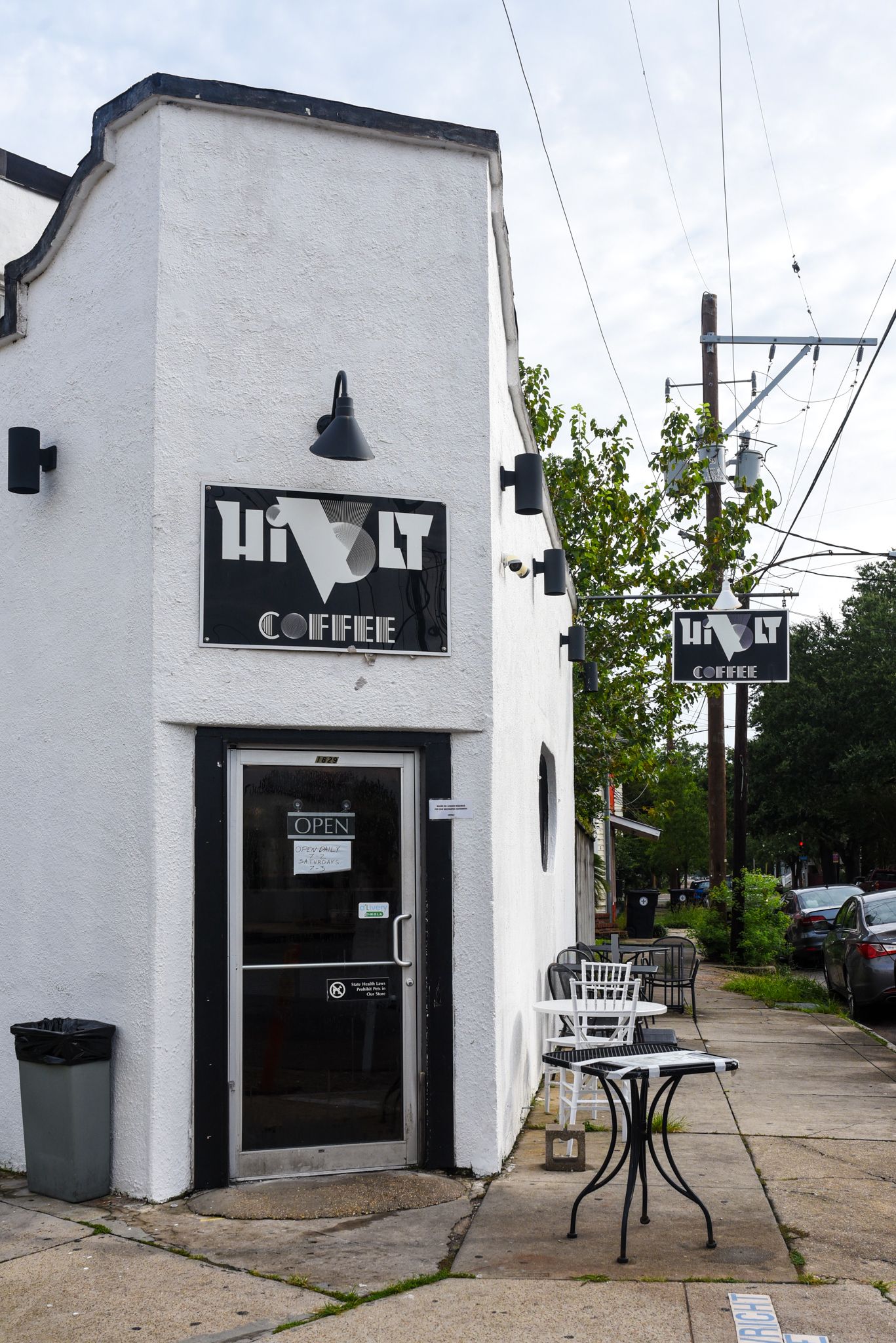 New Orleans Coffee and Beignet Co., 4141 St. Charles Ave.
7 a.m. to 8 p.m., daily
You may know of New Orleans Hamburger and Seafood Co. on St. Charles Avenue, but have you ever been to the attached cafe? Not only will you find frozen, iced, and gourmet coffee options, but you can also start your day with an order of hot and fresh beignets. Worried they may weigh you down for the work day ahead? Opt for an order of the minis!
HiVolt Coffee 1829, Sophie Wright Pl.
Sunday-Friday, 7 a.m. to 2 p.m.; Saturday, 7 a.m. to 3 p.m.
HiVolt is a swank and modern coffee shop that prides itself on using fresh, high-quality, local, and natural ingredients, which is deliciously reflected in its gourmet coffees. Contrary to beignets, its menu offers lots of vegan and vegetarian breakfast items to start your day with a health kick!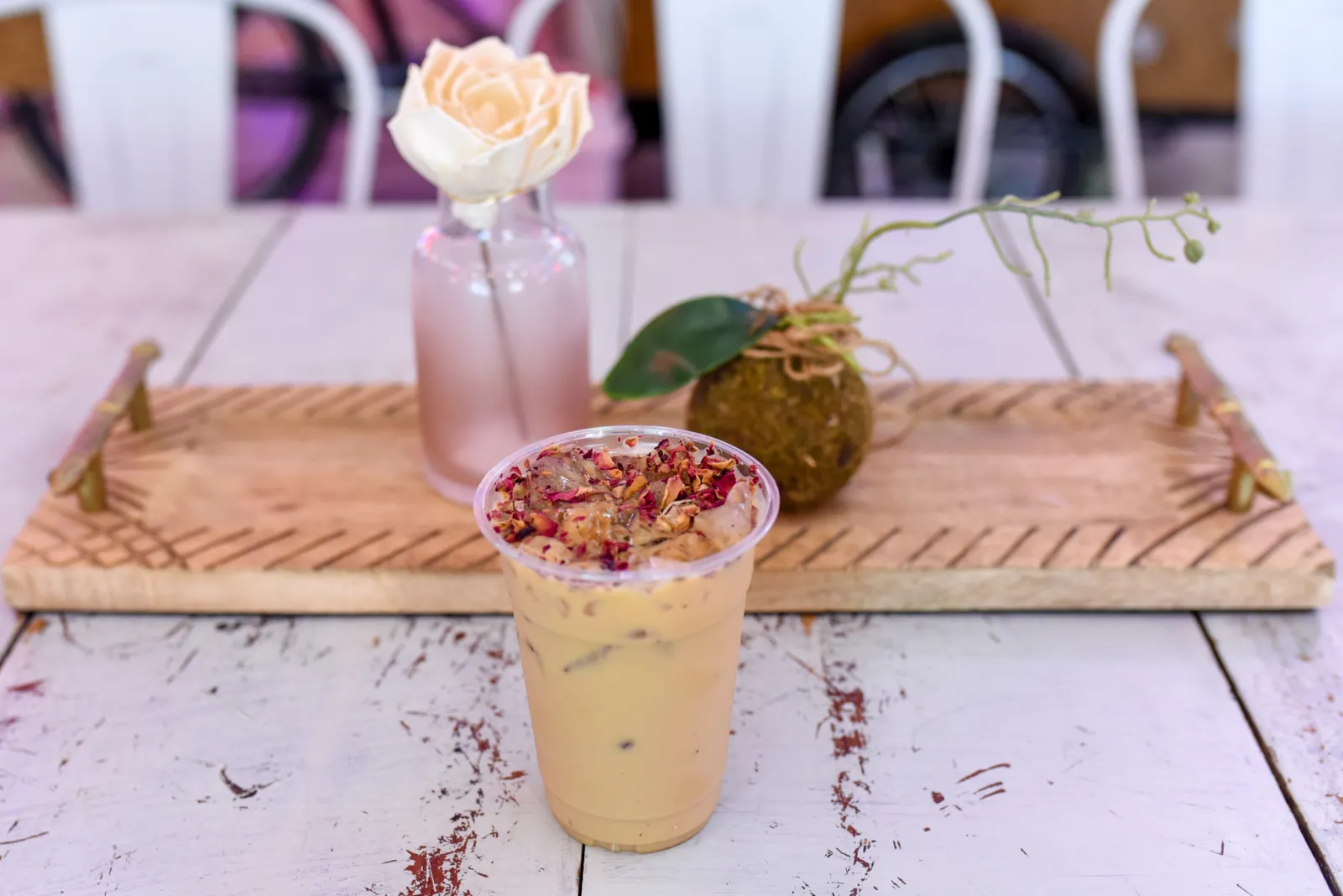 Central City
La Vie En Rose Cafe, 1618 Oretha Castle Haley Blvd.
Monday-Friday, 7 a.m. to 3 p.m.;
Saturday-Sunday, 8 a.m. to 3 p.m.
Walking into this colorful, neon-decorated cafe will perk up your day even before the caffeine does! Owner Kirby Jones's passion for coffee began at age 2 across from sugar fields in Lutcher, LA, when her grandmother first introduced it to her. Her Creole family has been in New Orleans for over 300 years and she describes coffee as a part of her culture, which she strives to share with customers through authentic recipes. Pro tip: make sure you check out the Rose Cold Brew, made with rose cane syrup.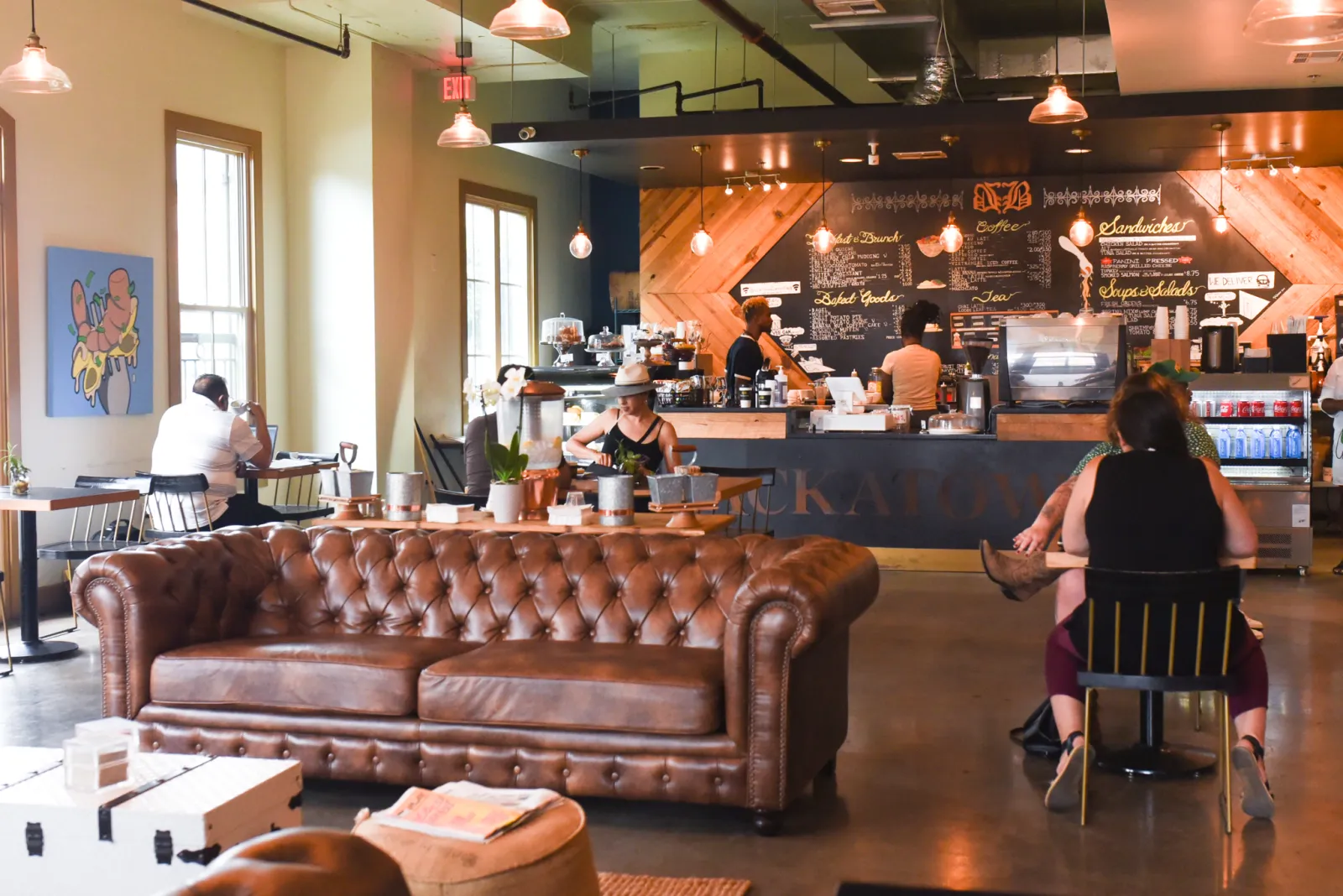 Backatown Coffee Parlour, 301 Basin St., STE 1
8 a.m. to 3 p.m., daily
This serene, jazz-infused cafe is the perfect breath of fresh air before you head into the office. You'll find premium coffee and espresso drinks, loose leaf teas, juice, fresh baked pastries, desserts, and light fare meals. But further, you'll find yourself stepping into a piece of history, as the parlor is located at the exact site of old Storyville.
Downtown/CBD
Drip Affogato Bar, 703 Carondelet St.
8 a.m. to 8 p.m., daily
You know what could help even more than coffee with getting your work day started? Coffee combined with ice cream, or affogato, an Italian dessert usually made with gelato and a shot of espresso. Is ice cream before lunch not your thing? Other caffeine options are offered like cold brew, Vietnamese iced coffee, lattes, and Americanos.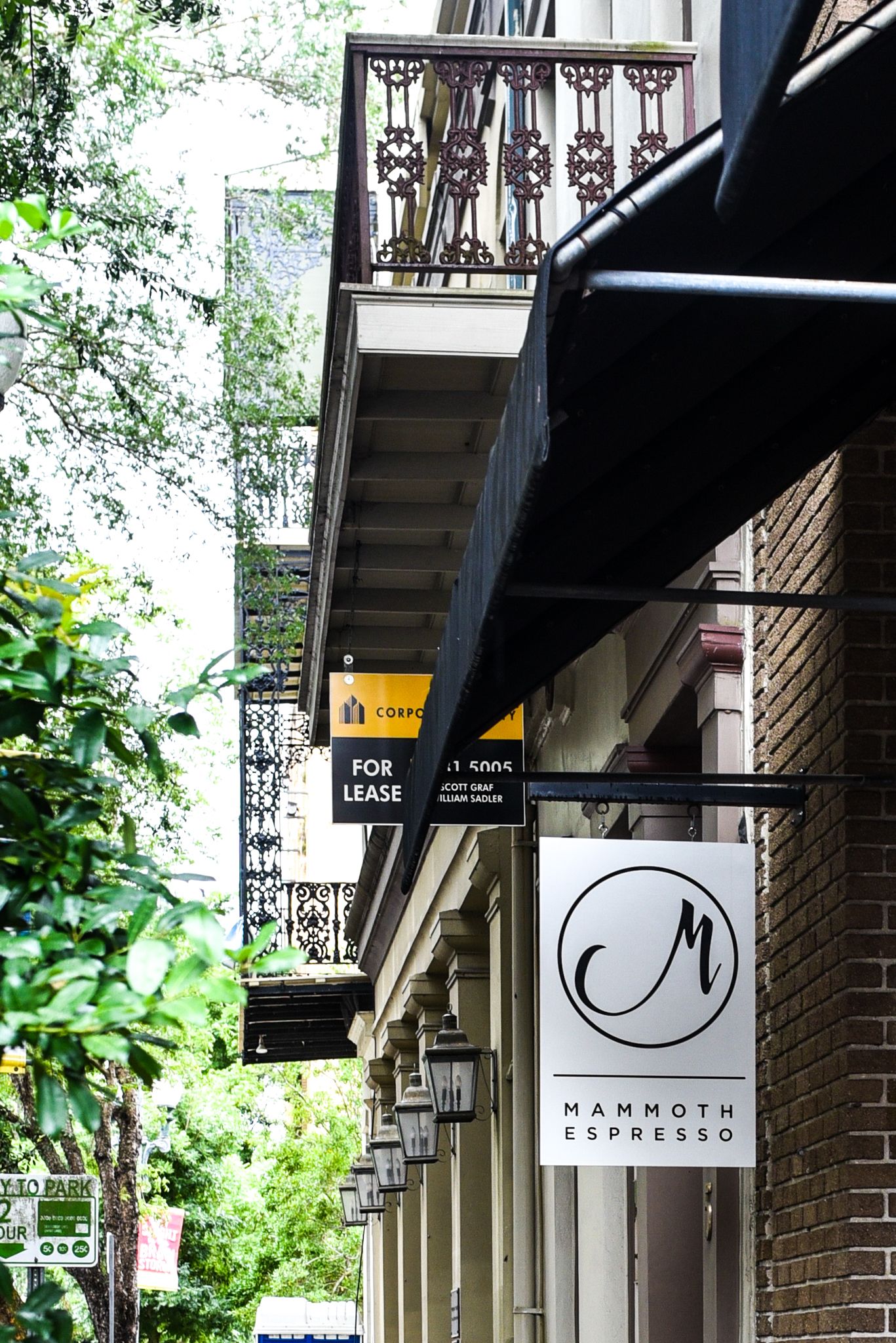 Mammoth Espresso , 821 Baronne St.
Monday-Friday, 7 a.m. to 5 p.m.;
Saturday-Sunday, 7 a.m. to 3 p.m.
Attention espresso lovers: here's your spot! If not a giveaway from the name, one thing this shop's serious about is, of course, its espresso, which is described as high-quality and meticulously crafted. Teas and pastries are also offered in this bright and modern space.
Mid-City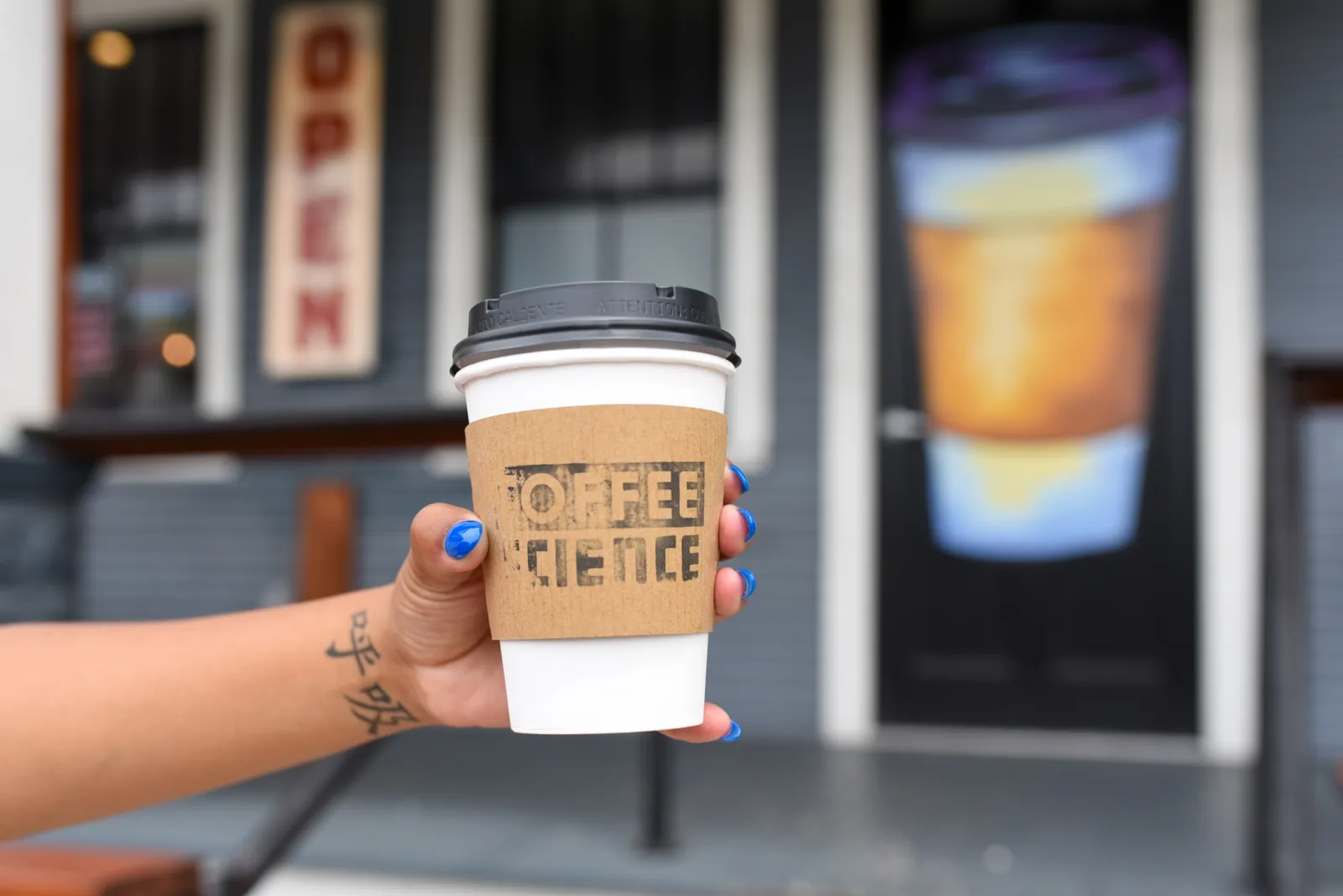 Coffee Science, 410 S. Broad Ave.
7 a.m. to 5 p.m., daily
You can feel good grabbing a coffee from here, because all offered are sustainably farmed, ethically sourced, and roasted with zero emissions. Not to mention the irresistible seasonal blends like the Blueberry Matcha Latte!
The Bean Gallery, 637 N. Carrollton Ave.
Sunday-Thursday, 6:30 a.m. to 12 a.m.; Friday-Saturday, 6:30 a.m. to 10 p.m.
In search for some good Turkish coffee (a style of coffee made with finely ground coffee beans without filtering)? Swing by this hip, indie cafe for a cup! If you have enough time before your shift, consider grabbing a breakfast panini too; you won't regret it.
Gentilly
Park Island Brew Coffee, 1688 Gentilly Blvd.
Monday-Saturday, 7 a.m. to 5 p.m.;
Sunday, 8 a.m. to 4 p.m.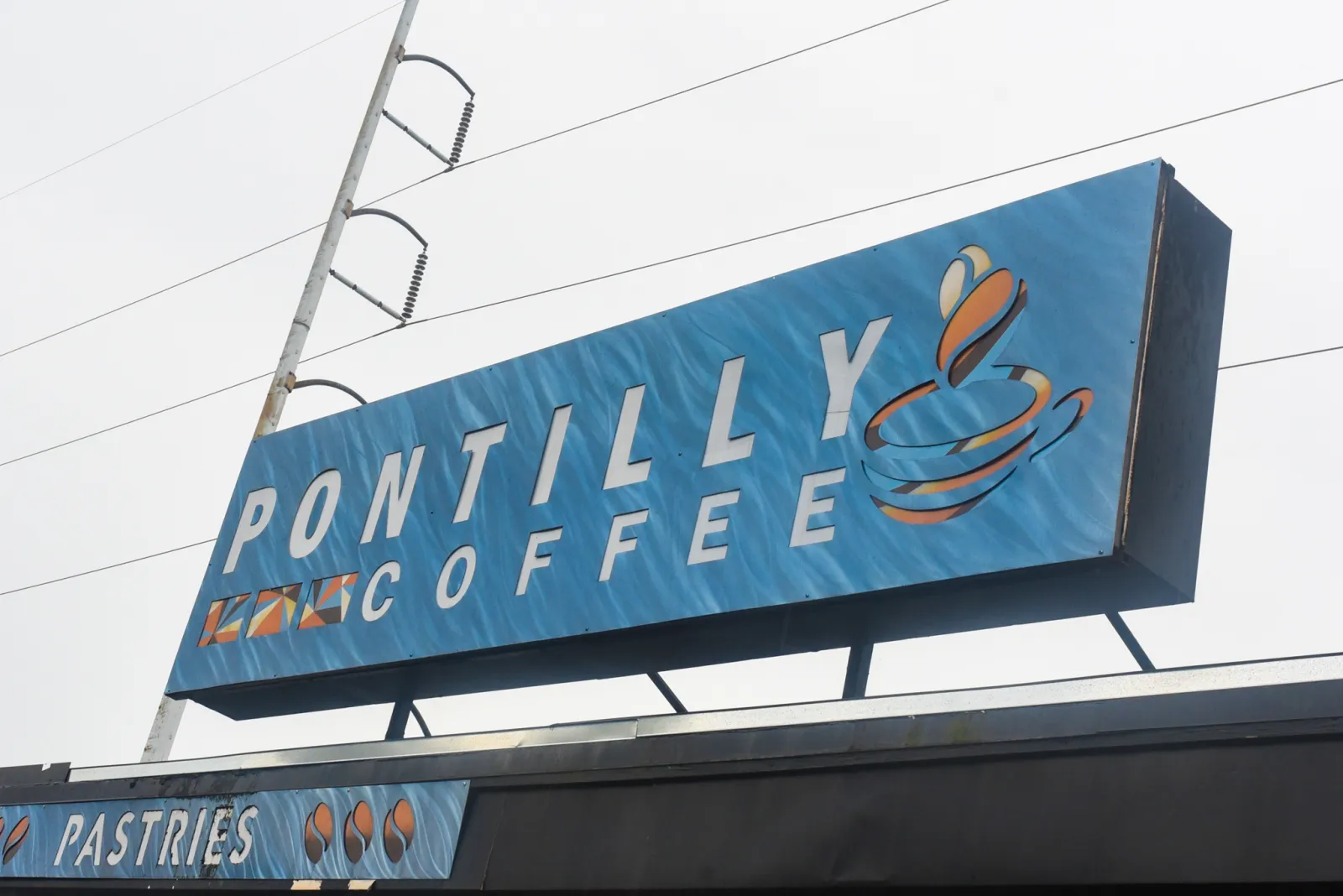 Park Island Brew is known for their espresso coffee drinks, variety of teas like chai latte and matcha latte, and colorful specialty drinks. If you're up to try something new, consider asking for a Blue Jasmine Tea and Matcha!
Pontilly Coffee Shop, 4000 Chef Menteur Hwy.
6 a.m. to 9 p.m., daily
Pontilly, which is named after two New Orleans neighborhoods, Pontchartrain Park and Gentilly Terrace, is an absolute gem of a coffee shop. Not only is it a cafe with fresh roasted coffee and comforting breakfast dishes and pastries, but it's also a business that's dedicated to donating proceeds to local substance abuse treatment programs for men and women.
Westbank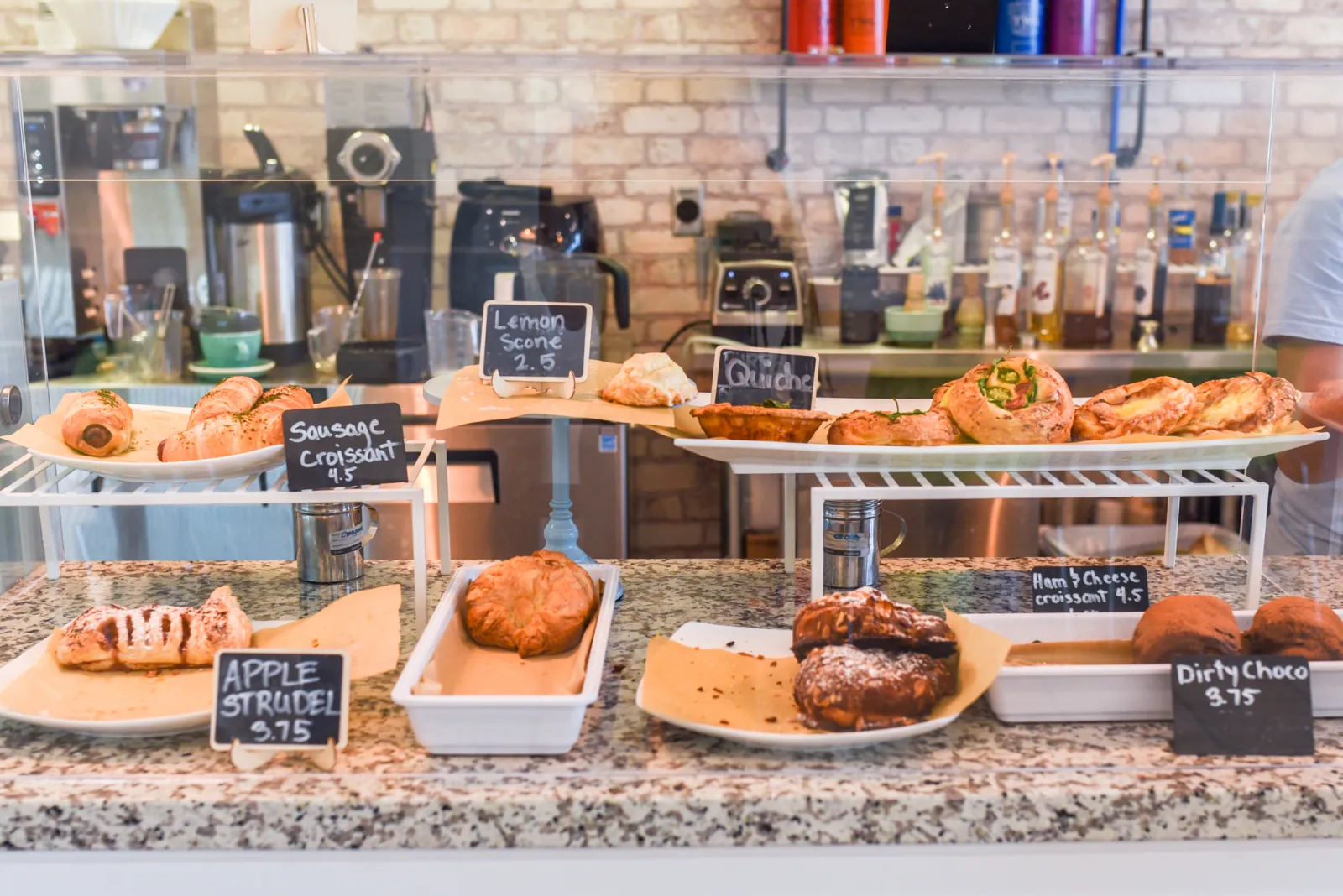 Le Cafe Eblouir, 2112 Belle Chasse Hwy., STE 1, Gretna
Monday & Wednesday-Friday, 7 a.m. to 5 p.m.;
Saturday, 8 a.m. to 5 p.m.; Sunday, 9 a.m. to 5 p.m.
Not only can you start your day with an affordable and delicious cup of coffee from here, but you should also plan to start your day off with a sweet kick too! Local pastry chef Hyemin Torroll, previously a pastry chef at the Royal Sonesta Hotel, the Hotel Monteleone, the Ritz Carlton, and the Hyatt, takes advantage of her experience at her new shop by offering decadent pastries you won't want to pass up.
Congregation Coffee 240 Pelican Ave., Algiers
7 a.m. to 1 p.m., daily
Consider trying out this hidden gem in the historic Algiers Point neighborhood. At Congregation Coffee, a shop name that embraces the city's bayou roots (a group of alligators are called a congregation), coffee beans are house-roasted to surely make for a great cup of brew.