Terence Blanchard has a Grammy award for every decade he's been alive, plus an extra nine nominations and endless other accolades. The man is a legend who collaborates with legends and is constantly breaking ground with new, stunning, experimental projects.
Blanchard may live on the West Coast these days, but he will always be a New Orleanian, and it is a thrill to have him home for this year's New Orleans Jazz & Heritage Festival.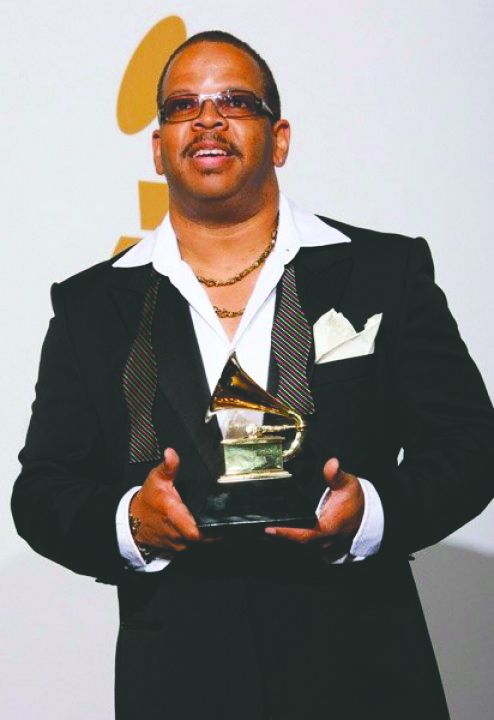 Where Y'at (WYA): Do you remember your first Jazz Fest performance?
Terence Blanchard (Blanchard): I was with my high school band at John F. Kennedy. I also played that same year with NOCCA. Back then, they didn't have ramps. The stages were in the middle of the grass, and I remember I wore my Sunday suit with my shoes, and I had to step in the mud to get to the stage. Ellis Marsalis came in with his broken-in boots on and said, "You gotta know where you're going." I didn't know. I didn't have a clue.
WYA: So, what kind of shoes do you wear to Jazz Fest performances now?
Blanchard: Well, now it doesn't matter because it's all on the concrete and there's no more marching through the mud to get to the stage.
WYA: Does performing there still mean as much to you?
Blanchard: I love Jazz Fest because it always feels like homecoming to me. It's in my hometown. A lot of friends that come from out-of-town visit. The fans that I see from all over the world, I know I'll see them in New Orleans at Jazz Fest. And then, plus, just to have the locals experience what it is that we do all around the world is always a beautiful experience for me.
WYA: Do you have a favorite Jazz Fest performance of yours?
Blanchard: There was one when we did the music for the documentary When the Levees Broke: A Requiem in Four Acts; that was all Katrina music. We were on at the same time that Stevie Wonder was on, on the Acura stage, and some people told me, when I started playing "Funeral Dirge," when the trumpet was playing the melody, they say that Stevie stopped his show for a moment and just let the trumpet ring out over his set (I've known Stevie for a long time, so I was wondering if he knew that it was me that was playing).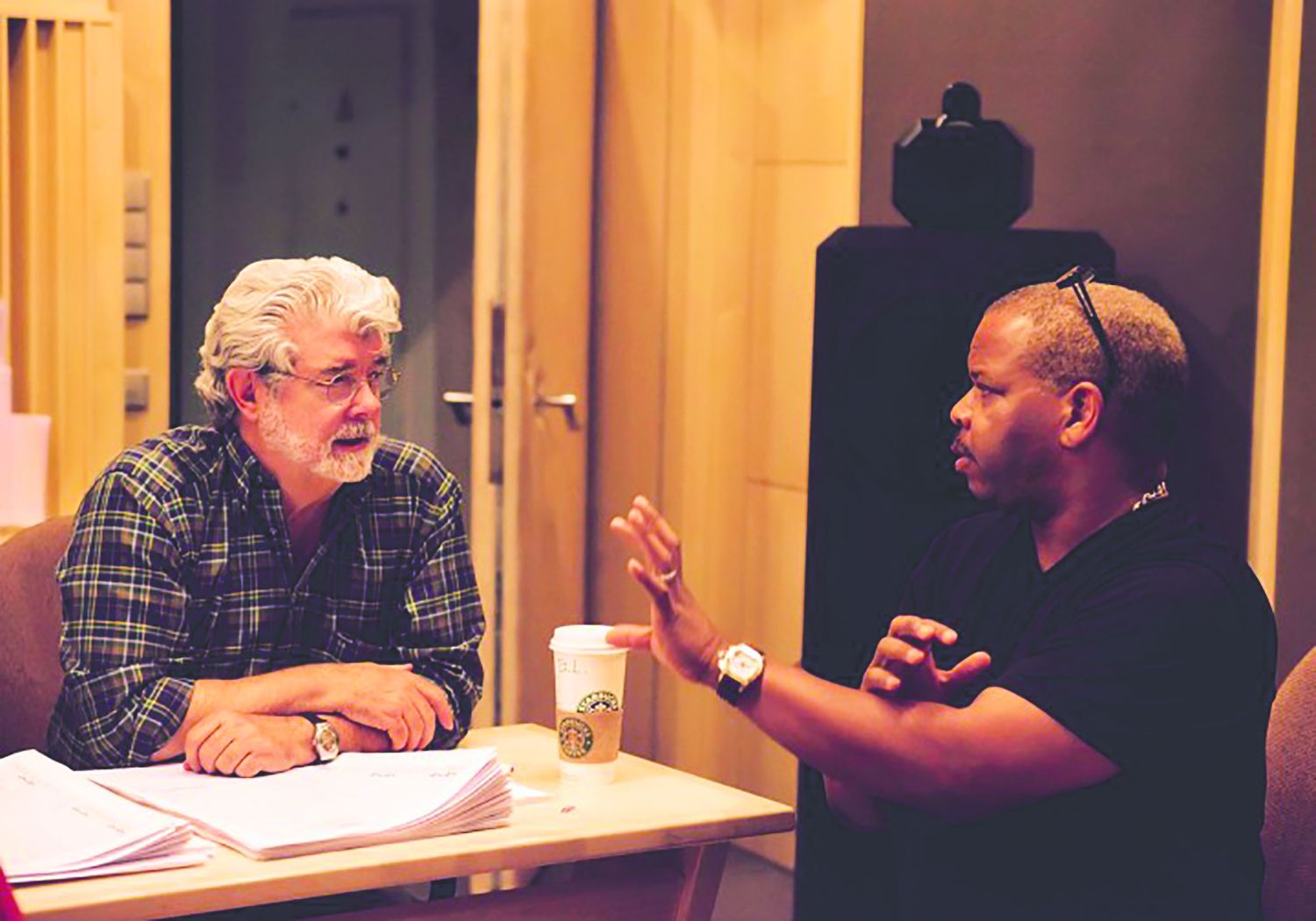 WYA: Are there any dream collaborations or artists you'd love to play with?
Blanchard: I've been blessed to work with a lot of my heroes: Herbie [Hancock], Wayne Shorter. People that I wish I could have worked with were Miles Davis, but that wasn't gonna happen. Right now, there's a lot of young people out there that I get excited about thinking about working with. We'll see what happens in the future. I'm excited about the guys in my band. I think that they're the future of music: Charles Altura, on guitar, is amazing; Fabian Almazan, on piano, is phenomenal; Oscar Seaton, on drums, has been a mainstay for a lot of bands and has deep pockets and deep grooves; and David Ginyard, on bass, as you can hear, is really creative with his own composition skills.
WYA: You work on enviable projects that feel personally important—how long ago did you realize you could be that selective about what you work on?
Blanchard: I don't know if I have realized it. It's really about being blessed, when certain things come along, certain opportunities come your way, and I try not to take things for granted. This is an old cliché, "there's no small lines, just small actors," but I really believe that to be true. It's really about how you convey an idea, given any opportunity that you have to do that. That's one of the things I tell the guys in the band. I say, "Listen, writing tunes for this band and putting them on this album is no small thing," and all the guys, they understand that, and they take it very seriously, as you can hear in the compositions on the album.
WYA: I'm not really sure what my question is here but I found myself weeping while listening to the new album Absence. Your melodies are
so emotional.
Blanchard: Oh, thank you. This is a tribute to Wayne Shorter. This is to show him how much gratitude we have and the best way to do that is not just to play his material but to mix it with our own, to show how he's influenced us. Often, people will walk away with a certain understanding of where he fits into the whole idea and history of jazz and what he's done for so many people. We even went to his house before we went into the recording studio just to hang out with him for a day. He kinda blessed the entire session.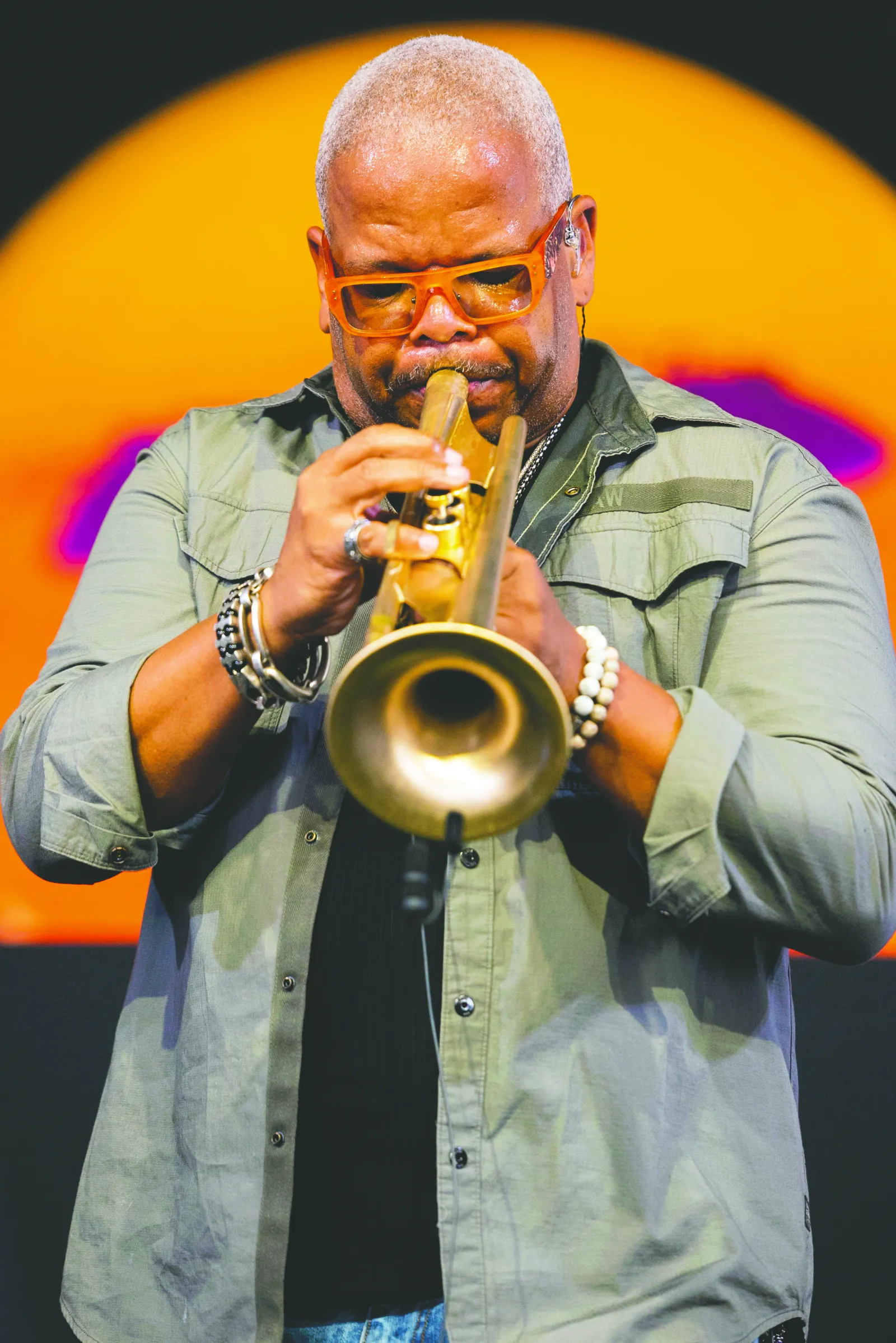 Blanchard: Absence and the two prior albums, Breathless and Live. [Those are the albums that feature the E-Collective.]
WYA: You live in Los Angeles now?
Blanchard: Yes. I live in Woodland Hills.
WYA: What are your favorite things to do when you go home?
Blanchard: Stay home. I'm on the road so much. I'm traveling so much. I love being home. For me, it's the peace and quiet. I love staying still and having nothing moving around me. It's peaceful. My backyard is my favorite place. When I first got there, there were coyotes in the yard. I put the fence up and I don't see them anymore, but I live right near a canyon so I hear them in the distance.
WYA: Do you have a favorite Jazz Fest that you've enjoyed as an audience member?
When I was a kid, Jazz Fest put on some concerts on the steamboat and we opened up for Sonny Rollins and McCoy Tyner—both bands. That night was magical to me. It's probably one of the things that still has inspired me to be a musician to this day.