You Can Help Keep NOPD Officers Fed and Refreshed During Carnival
Donations are open for the New Orleans Police & Justice Foundation's Adopt-A-Cop fund, which provides support to NOPD officers during the Mardi Gras season.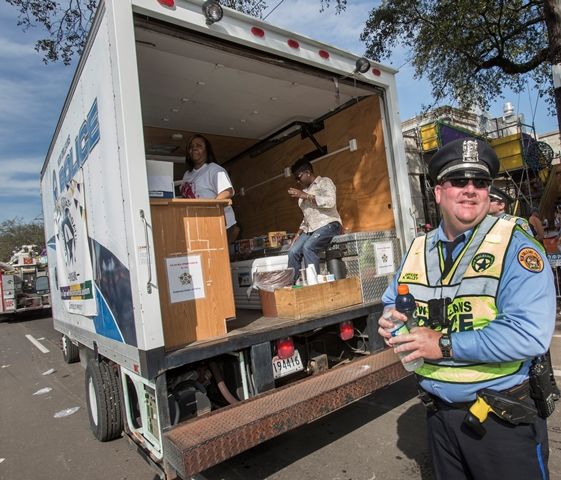 The Adopt-A-Cop Mardi Gras Support fund, according to NOPJF's website, allows people to provide officers with hot meals, beverages, and healthy snacks through generous donations while they are on the clock keeping residents and tourists safe during New Orleans' many Mardi Gras parades.
According to NOPJF's website, officers are on duty and putting in anywhere between 8-to-12-hour shifts while on the parade routes. According to a press release by NOPJF, some of the tasks NOPD may have to do during the Mardi Gras season include standing over 100 hours, relocating barricades, retrieving parade throws for revelers, respond to medical emergencies, reunite lost children with family members, and more.
Where You Can Donate
Anyone interested in donating to the Adopt-A-Cop fund can do so either through the NOPJF's website or by making checks payable to the New Orleans Police & Justice Foundation at 141 Allen Toussaint Blvd., #210, New Orleans, LA 70124. A minimum of $10 is recommended for anyone who is interested in making a donation.