In late 1966, when a song titled "Tell It Like It Is" exploded onto the pop music scene and quickly shot up to #2 on Billboard's Hot 100 and #1 on Billboard's Hot R&B surveys, no one could have been more surprised than its singer, a then-25-year-old New Orleanian named Aaron Neville.
The voice behind the song was unlike any ever heard in the American popular music canon up to that point. The smooth, heartfelt crooning of the distinctly pronounced lyrics, mostly delivered in a seemingly effortless falsetto range and ornamented with an opera-like coloratura trill, instantly wowed radio deejays and listeners nationwide. "Tell It Like It Is" sold over a million copies and was awarded a Gold Disc.
"It was a great song, but I really didn't think it was the one," Neville recalled during a recent phone interview from his farm in upstate New York. "I thought it was just another ballad, but my brother Art said, 'No, this is it, right here. This is a hit.' The next thing I know, it was running up the charts."
Aaron Neville's singing career could have peaked and ended right there, and he could have gone down in musical history as just another one-hit wonder. His follow-up records did not do well, and he was forced to work at menial jobs to support his young family.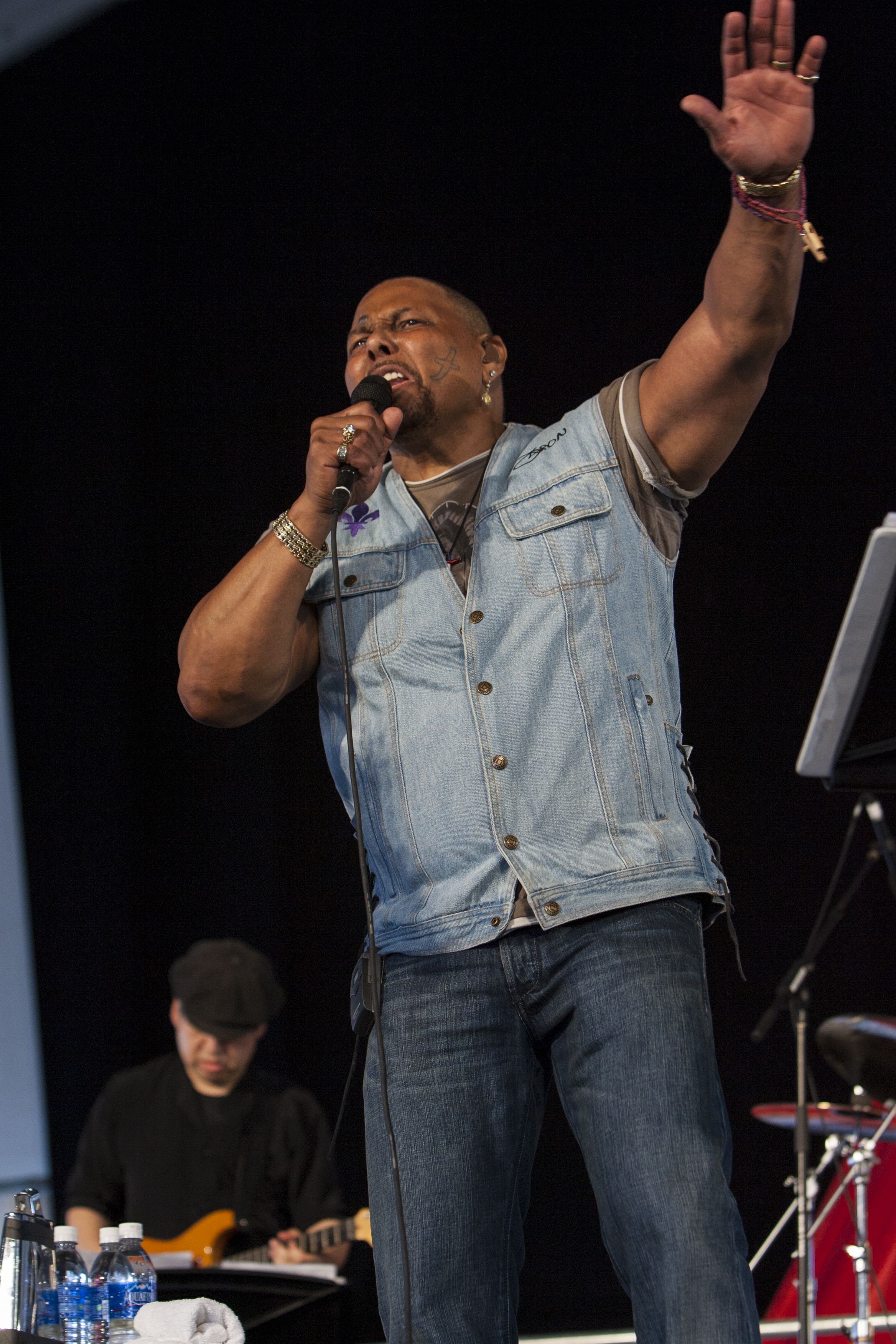 However, the vocal pipes that some music reviewers have termed "angelic" and "the only voice like it on the planet" could not be held back indefinitely. Teaming up as lead vocalist for The Neville Brothers in the mid-1970s with his brothers Art (keyboards), Charles (saxophone), and Cyril (percussion and vocals), Aaron resurrected his singing career. It blossomed into a Cinderella success story that would continue for the next four decades. And, after pairing up on duets with Linda Ronstadt in the late 80s, he was fully back in the public eye, which led to a string of #1 singles in the 1990s, plus numerous awards, accolades, and concert dates worldwide.
Today, at 78 years old, Neville can still hit his trademark high notes, as he demonstrated over the phone with a full musical bar during this interview. Those notes will be heard on some of his best-known songs at this year's New Orleans Jazz & Heritage Festival on Saturday, May 4, when he performs as part of the Aaron Neville Quintet on the Gentilly Stage, from 4:00 - 5:05 p.m.
He will also sing a few numbers with Trombone Shorty and Orleans Avenue on Sunday, May 5, closing out this year's festival on the Acura Stage, and will possibly even participate in a tribute to Allen Toussaint on the same stage, just prior to his own performance.
During the interview, Neville wouldn't speculate on which of his songs he might be singing during his segment. "There'll be some old ones and some new ones. That's what we do," he said. "It's gonna be a great show-a power hour."
He did, however, hint that "Tell It Like It Is" might be on the program.
He also hinted that other family members might be joining him onstage, including one or both of his sons, Jason and Ivan, talented musicians in their own right. Or maybe his sister Athelgra, one of the singers in The Dixie Cups, who will be preceding him on the same stage, and possibly even younger brother Cyril.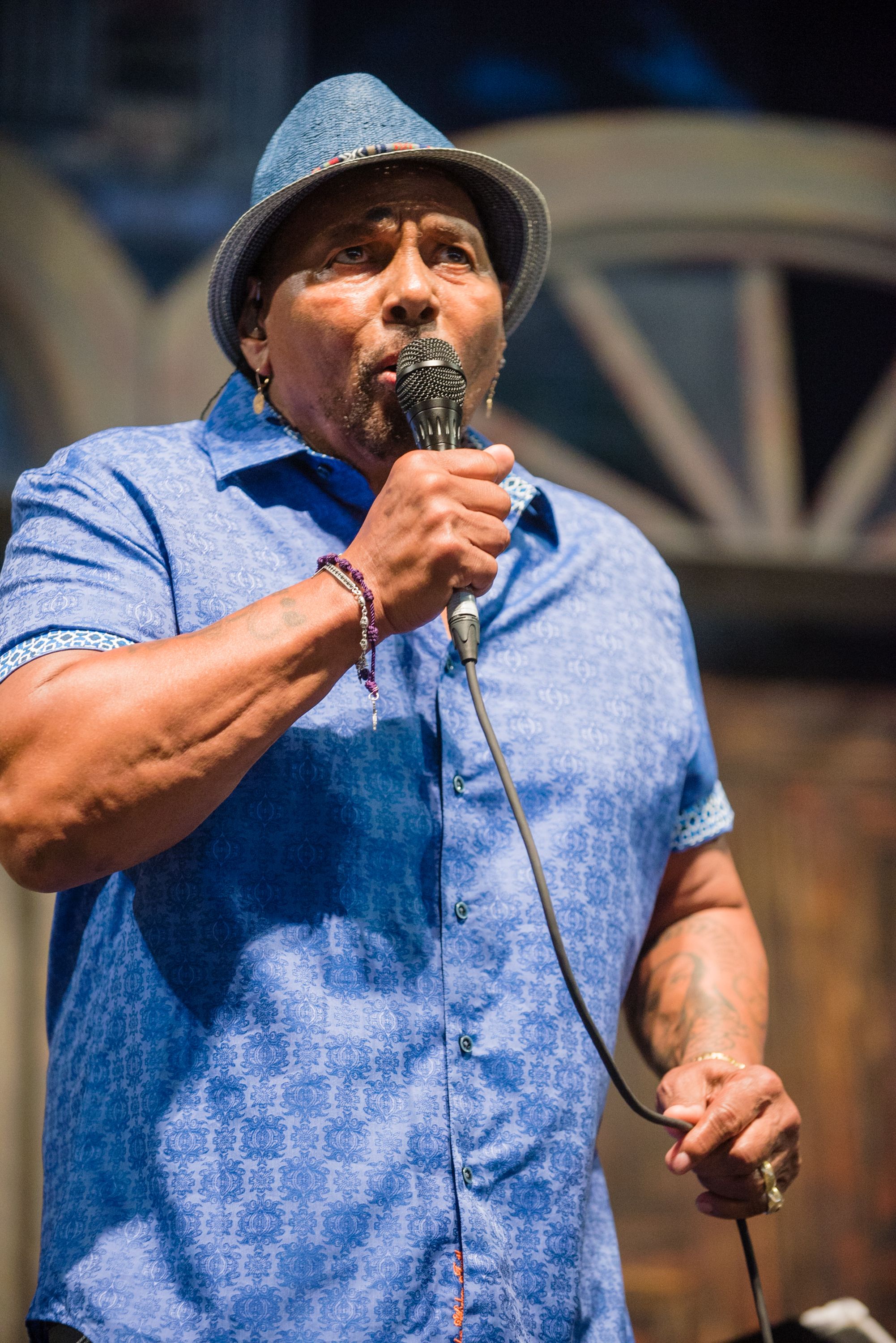 Neville's Jazz Fest appearance might be his only concert date in New Orleans this year. When asked how often he gets to return to his former hometown, his sad reply was, "Not often enough. The only time I play down there is at Jazz Fest.
"They don't hire me for anything anymore. I used to do the House of Blues. I did the French Quarter Fest a couple of years ago. But now, they don't hire me. I go everywhere else in the world, but New Orleans gets me only once a year," he added, with traces of sadness obvious in his voice.
Snippets of Neville's early life and his struggles during the lean years between "Tell It Like It Is" and the later success of The Neville Brothers are told in a 2000 book titled The Brothers Neville, by The Neville Brothers and David Ritz (reviewed in the October 2000 issue of Where Y'at).
"But I didn't tell everything [in the book], so I need to write another one," Neville said with a soft laugh.
Born into a musical family in 1941, Aaron Joseph Neville was the third oldest son after Arthur Jr. (Art) and Charles. Along with his brothers and other family members, including aunts, uncles and cousins, he grew up on Valence Street in the city's 13th Ward.
Among his childhood friends was Leo Morris, who later, as Idris Muhammad, became a renowned jazz drummer with a long association with pianist Ahmad Jamal. It was Morris who introduced Neville to his future wife, Joel Roux, in 1957, when they were both 18. They married two years later and stayed married until 2007, when Joel succumbed to cancer.
For a brief time after "Tell It Like It Is" hit the charts, Neville enjoyed the thrill of touring with other top-selling artists to such venerated theaters as the Apollo in New York and others in pop music centers like Philadelphia; Washington, D.C.; Chicago; and more.
But the lean years of the late 60s and early 70s found Neville struggling with drug addiction and financial woes that seriously strained-but didn't end-his marriage. Finding his faith, he got clean, reunited with his wife and children, and proceeded down the road to recovery that led to even greater fame than he had known previously.
In a 1976 recording session produced by Allen Toussaint for Island Records, Neville and his brothers backed up their uncle, George Landry (known as Big Chief Jolly) of the Wild Tchoupitoulas Mardi Gras Indian tribe. From there, The Neville Brothers, as a performing group, was born, recording their first album under that name two years later.
With Aaron singing lead in his trademark falsetto, the group took off in the 1980s with a string of studio and live albums, including the highly acclaimed Fiyo on the Bayou (1981) and Yellow Moon (1989). Also in 1989, Neville's star climbed even higher when he and Linda Ronstadt recorded their Grammy Award-winning duet album, Cry Like a Rainstorm, Howl Like the Wind. Two songs from the album, "Don't Know Much" and "All My Life," hit #1 on the Billboard Hot 100, and the album was certified Triple Platinum for sales of more than 3 million.
Throughout the 90s, Neville ran off a succession of top hits as a solo artist, including "Don't Take Away My Heaven," "Can't Stop My Heart From Loving You," and cover versions of "Everybody Plays the Fool" and "Please Come Home for Christmas." He also continued to perform and record with The Neville Brothers while prospering with his solo career into the early 2000s.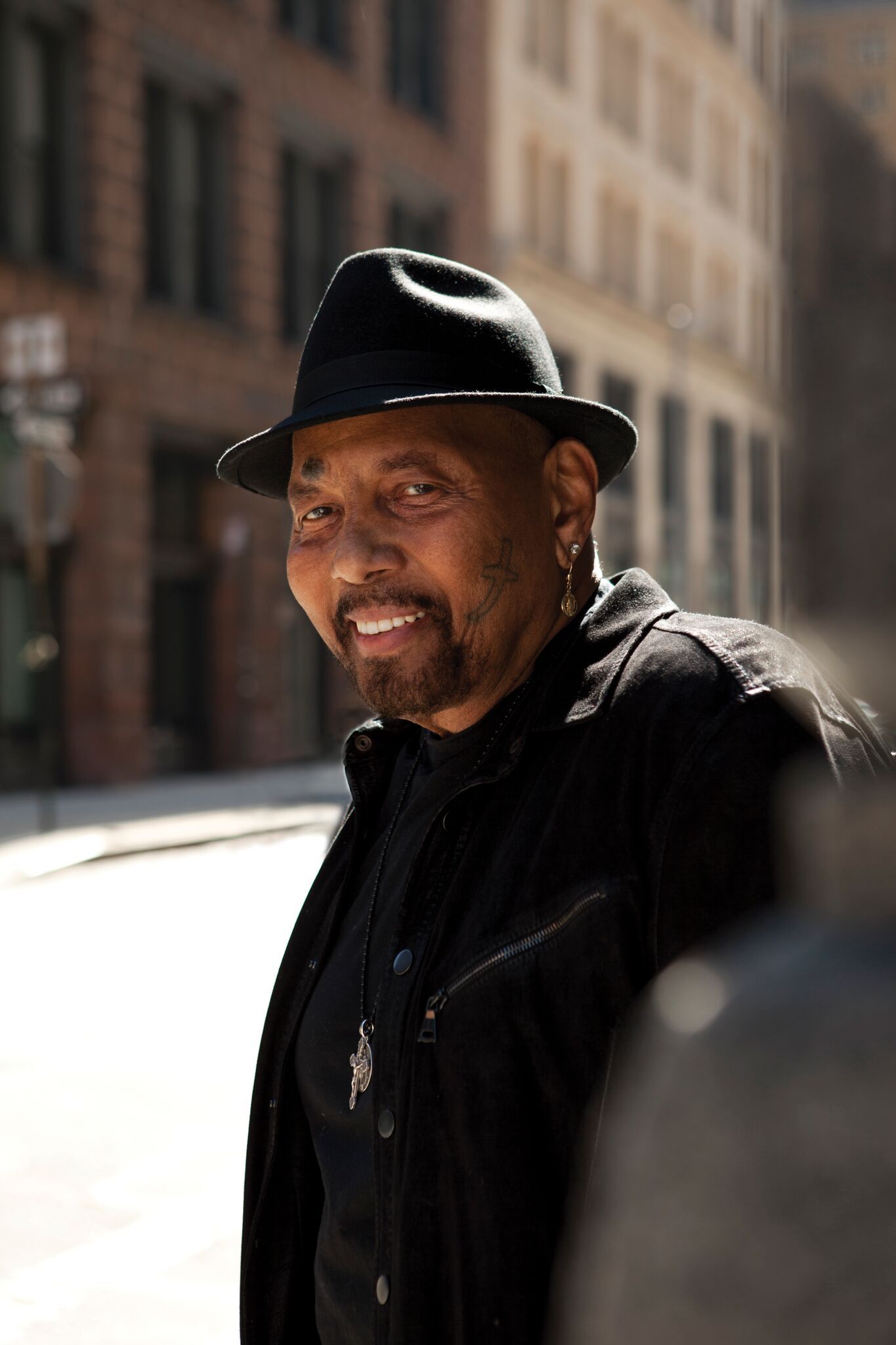 Catastrophe struck in 2005 when Hurricane Katrina floodwaters destroyed Neville's home in New Orleans East. Evacuating to the Northshore, then to Nashville and New York, he has only returned periodically to his old hometown since then, most notably for his wife Joel's funeral in 2007.
A year later, during a People magazine photo shoot, Neville met photographer Sarah A. Friedman, and they were married on November 12, 2010, in New York City. He has continued to record as a solo act with his own backup band, releasing three CDs in the past six years: My True Story (reviewed in Where Y'at in May 2013), Bring It On Home … The Soul Classics, and his latest, Apache, a collection of all-original tunes, including a sentimental tribute to his new wife, titled "Sarah Ann."
Neville continues to tour to cities large and small, primarily in the Northeast, but his heart and his roots will always remain in New Orleans. He said he is looking forward to this year's Jazz Fest and helping to celebrate its 50th anniversary.
For many years, The Neville Brothers were the closing act on the festival's main stage, but, with the retirement of Art and the recent passing of Charles, this is no longer possible. However, this year, Aaron will be somewhat resurrecting that closing tradition when he joins Trombone Shorty onstage at the festival's finale with Neville's son Ivan and his nephew Ian, who is Art's son and the lead guitarist for Dumpstaphunk, who is also performing on the Acura Stage on Thursday, May 2.
Aaron expects to be singing two of his favorites during his guest appearance: "Yellow Moon," the title track of The Neville Brothers' album by the same name, and the sacred classic hymn "Amazing Grace."
Closing out the interview, Aaron sent out an appeal to the people of the city where he was born and raised and that he still loves: "Just don't forget to tell New Orleans that I'm still around."