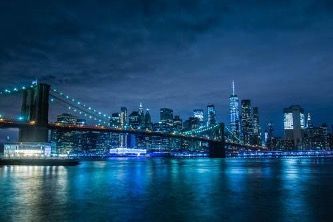 From city to city, the cost of living can vary greatly. You have some areas that you can easily take some time and enjoy yourself and not feel like you come out broke in the end. On the other hand, there are many locations with much higher costs of living that even a short visit could quickly become very expensive.

We've put together several cities and states to provide you with a good overview and a complete comparison of cost of living in different cities. You might just be surprised at how different some of these places might be as far as costs.
Las Vegas, Nevada
Las Vegas is a hot spot for people who like to travel and experience the ultimate life of tourism. Whether you want to enjoy shows, walk the strip, or even participate in the gambling activities, they have a little bit of everything for you to enjoy.
The City of Lights is pretty much always open and is known for its nightlife. It's a pretty remarkable notion considering this city is located right in the middle of a desert locale. The cost of living in Las Vegas is high compared to other parts of Nevada, but it is still reasonable in comparison to the national average.
If you're looking for an apartment, here are some costs you might expect:
●Studio, average of $745 per month
●1 Bedroom, average of $900 per month
●2 Bedroom, average of $1,150 per month
●3 Bedroom, average of $1,650 per month
●4 Bedroom, average of $2,000 per month
Both the 3 and 4 bedroom averages are above the national average, while all of the smaller residences are below. If you're able to live in a small space, the cost isn't so bad.
When you compare the cost of things like eggs and bread, it's not so bad. In Las Vegas, a gallon of milk will cost approximately $3.41 and a loaf of bread will cost approximately $2.26. These are reasonable costs, although higher than what you might pay in locations in the Midwest.
Transportation can be costly if you drive rather than using the public transportation options available to you. Monthly insurance premiums for your personal automobile could be almost double of what they are in other areas.
If you're simply interested in the costs of a whole night party in different cities, partying in Las Vegas can certainly add up quickly. Drinks, cover charges, tickets, and table costs can get pretty pricy as a whole and you could easily drop several hundred dollars, or even top a thousand, in a single night to enjoy a night out partying.
Oklahoma City, Oklahoma
Let's journey to the Midwest. Oklahoma City is a great location to travel to with plenty of family options, as well as an active nightlife with plenty of options for you to choose from. This city has a little something for everyone and is not merely just a location for tourism, but a great place to set your roots if you want a lower cost of living.
According to Payscale, the cost of living in Oklahoma City is about 15 percent lower than the national average, which is pretty remarkable.
If you're looking at moving and buying a home, the average price of a home is right around $250,000. If you're not sure about buying, rent averages about $775 per month depending on the place and the location you are renting in. Some upscale areas can be significantly higher as far as rent is concerned.
Transportation is much easier if you have your own vehicle. There are plenty of open highways and, while you will see traffic, it's not quite like the rush hour you might see in places like Vegas or NYC. You can get gas for somewhere around $2.50 a gallon on average and your insurance premiums shouldn't be too high.
In Oklahoma City, you really see the reduced cost of living with basic groceries. You can typically get a gallon of milk for less than $2 and a loaf of bread might cost around $2-$3. You can enjoy your favorite burger for less than $5 at just about any fast food place in town as well. Even services like medical care are lower than the national average.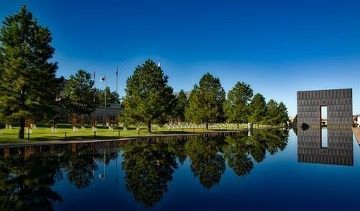 New York City, New York
New York City has a reputation for having one of the highest costs of living in the United States. There are certainly some other comparable locations, but you hear frequently how expensive the city can be. So where does New York City measure up in comparison to other areas?
One thing that really stands out in NYC is the cost of an apartment or home. In New York overall, the costs are well above the national average and in NYC, they are even higher and quite a bit more costly than almost any other area.
For example, a studio apartment is about $821 for the national average, but in New York City, the average cost would be around $1,750. If you need multiple rooms, a 3 bedroom has a national average cost of $1,500, while it is close to double with an average of $2,600 in New York City. Some districts like the Upper West Side or Soho are quite a bit more expensive even than this with monthly rent topping $5,000 in some areas.
New York gets very cold in the winter, which means you will most likely have fairly high utility costs for staying warm. Much like living accommodations, your food will also cost more. A gallon of milk averages around $4.50 while a loaf of bread is around $3.50.
Miami, Florida
Finally, let's look at one more location. Miami is another great location to get a variety of places across the map. This beachside city has a heavy tourism and activity sector, with a very active nightlife, but also a lot of family life fun, depending on what you are looking for!
The cost of an apartment or home does vary depending on where you are. In the heart of Miami, the costs are slightly higher than the national average, while it is significantly higher in places like West Palm Beach. You can rent a two bedroom for right around $1,500 a month on average.
Summer utility costs can get pretty high with the heat and the sun, so you're looking at higher costs in the summer when it really heats up. Transportation costs are reasonable with plenty of city transportation available. When it comes to milk and bread, they are slightly higher but still affordable. A gallon of milk averages around $4, while a loaf of bread averages about $3.