On your mark, get set, go!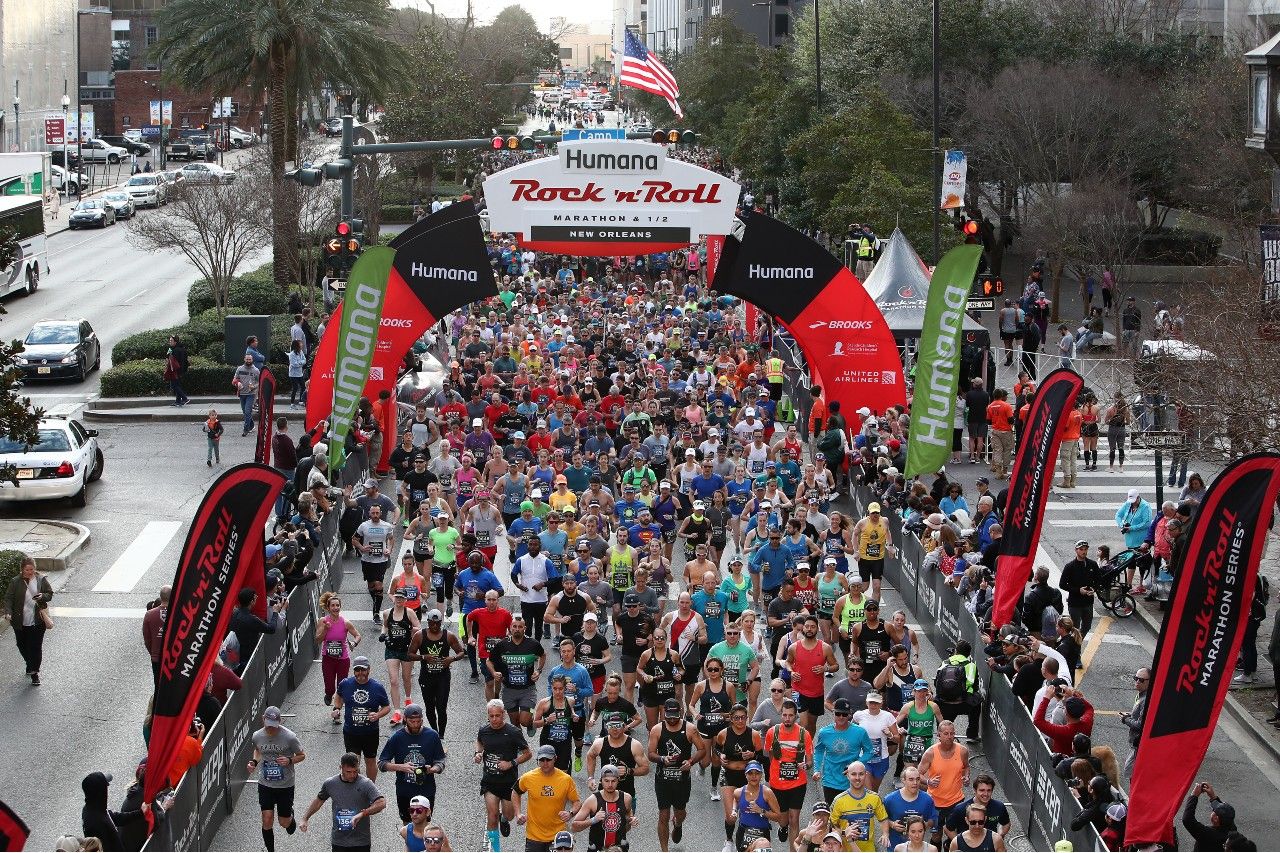 The Rock 'n' Roll Running Series New Orleans will take place from February 5-6, 2022. In Mardi Gras fashion, runners, joggers, and walkers will have the privilege of racing through the city in colorful Carnival gear, such as masks, costumes, boas, and hats. Along the way, they'll encounter parade floats, live music, and signature beignets.
The series, which includes half marathon, 5K, and 10K running distances, will be taking place in multiple locations as well, including but not limited to Las Vegas, Nashville, San Diego, Atlantic City, and Madrid. Each race includes interactive water stations, cheerleading teams, and finish-line concerts by famous artists like the Goo Goo Dolls, Pitbull, and the Band Perry.
In an effort to encourage people to participate, the series hosted a 24-hour holiday sale on Wednesday, December 15, where tickets could be purchased for 37% off. According to Managing Director Elizabeth O'Brien, the sale allowed participants to easily schedule a racing day and distance at an affordable price.
"We are excited to offer participants of all backgrounds and skill levels the opportunity to participate in the Rock 'n' Roll Running Series," O'Brien said.
For more information about the Rock 'n' Roll Running Series and to purchase tickets, visit runrocknroll.com/new-orleans.