"I'd rather take coffee than compliments just now."
-Louisa May Alcott
From its provocative aroma while brewing to the moment when that first flavorful sip hits your tongue, coffee—particularly good coffee—is equal to none. For many, it's a morning ritual, a sacred ceremony wrapped up in minutia that include how the beans are ground, the method of brewing, enjoying it hot or cold, and the addition of that precise amount of cream and sugar—or none at all. Some seek out the excess stimulation of sugary, creamy, multi-shot espresso drinks, while others are content with a simple unadulterated pour-over. Regardless of how and when it is consumed, coffee is an essential ingredient to many folks' lives, considering over half of the people in the U.S. drink a minimum of two cups a day.
Though we all have our favorite haunts when it comes to our daily cuppa joe, it's fun to explore new cafés, baristas, and brews from time to time because you never know what you might find. Even in this tenuous atmosphere, we can still revel, if we make the effort to mask up and keep our distance while discovering a brand-new spot to practice our regular caffeine-laden rites. Just recently, there have been a few newcomers to our grand "community" of coffee that you'll definitely want to check out.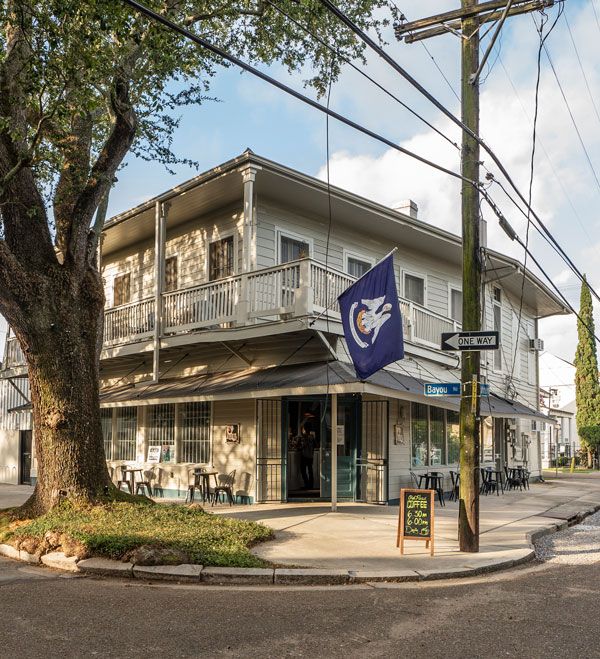 Located on the corner of Bayou Road and N. Johnson Street, Old Road Coffee Shop opened up in early March of this year with Brian and Tammy Mahon slinging third-wave or artisanal java. Visitors have quickly come to appreciate their specialty coffee drinks, brewed from locally roasted beans such as Mojo and Congregation Coffee, plus Old Road also serves several teas, including matcha and chai, and an assortment of pastries and sandwiches provided by local bakeries like La Louisiane, Shake Sugary, and Pandemic Pastries (@pandemicpastries2020). This large and airy neighborhood café also offers free WiFi and both indoor and outdoor seating, and it features restaurant and artist pop-ups almost every weekend.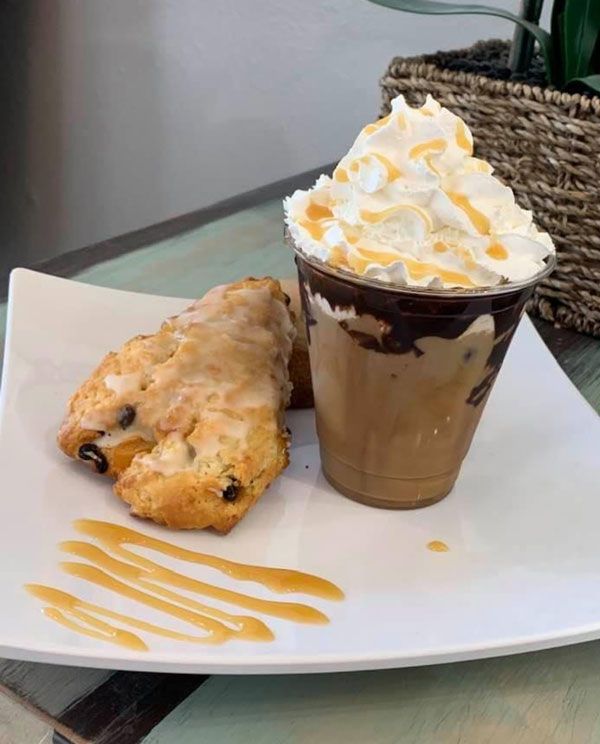 Down only a few blocks away on N. Broad lies Coffee Bliss, another freshly brewed café with its own unique slant. Owners Dr. Cathy Honoré and her brother Michael launched the 7th Ward shop at the end of July with both indoor and outdoor seating and an East Indian vibe. Coffee Bliss serves espresso drinks including cappuccinos, lattes, and a special "Caffe Spicy Maya Mocha," with chocolate syrup and cayenne pepper, and immune support teas steeped in a French press. They also offer assorted pastries from Gracious Bakery. The café house's retail shop NOLA Serenity CBD offers "a path to peaceful wellness" through THC-free CBD products, such as vegan gummy squares, tinctures, and capsules, all alternatives to traditional pain medications.
Although it's not a café per se, Royal Roastery NOLA, a Middle Eastern specialty shop that recently opened up in Terrytown on Terry Parkway, is a great source for roasted in-house coffee blends. They roast high-quality single-origin beans sourced from growers all over the world, from Columbia and Brazil to Ethiopia. Customers are encouraged to choose from their signature blends, or they can customize their own blend, depending upon their preferred tastes. The shop also offers a large selection of gorgeous Turkish coffee pots and sets, to "enhance the cultural experience." In addition to coffee, Royal Roastery offers roasted nuts and seeds, gourmet candies and chocolates, and hand-made Middle Eastern pastries and sweets, including a variety of halvas, baklava, and Turkish delight.
Finally, over in the Bywater, former local baristas Kyle McLean and Josh Brodey opened Pond Coffee (@pondcoffee), a window-service coffee shop inside vegetarian spot Small Mart on the corner of Chartres and Port Streets. Serving a small menu of espresso drinks, from americanos to matcha lattes (all made with oatmilk), Pond Coffee is currently sourcing beans from a selection several local and non-local roasters, such as New Orleans's own Hey! Café and Exile Coffee Roasters, and Bean Fruit Coffee Co. out of Jackson, Mississippi. You can also score a whole lot of swag with Pond's signature logo, everything from coffee mugs and t-shirts to stickers and cigarette lighters.