Smother them in cheese and chili, or drown them in ketchup and mayo-fries are just a blank canvas for a limitless palette of flavors-right? But it doesn't have to be that way. Fresh or frozen, plain french fries, with maybe a few shakes of salt, tell their own tale. Naked and exposed, hot and fresh, one can enjoy their excellent fried, potato flavor or, sadly, their lack of flavor.
Poorly made fries will reveal things like that oh-too common bitterness that comes from old or dirty oil, sogginess if the oil is too cool, burned, bitterness from oil that's far too hot, and don't forget the waxy, starchy flavor when using altogether the wrong kind of potato.
Though many people wax poetic about McDonald's french fries, there are far better creations coming out of our local kitchens. Fries don't have to be fresh or hand-cut to come out perfect. With care taken in sourcing, storage, and preparation, restaurants can consistently produce glowing, golden, french fried beauties. Take for example, the perfectly fried spuds one gets at Cafe Degas. It's a French restaurant so it only makes sense they'd have great fries, non? Oui! The Bayou St. John bistro on Esplanade offers "pomme frites," with dishes of steamed mussels and seared hanger steak, but you can order a side unaccompanied by other distractions and revel in the beautiful, fried potato-ness they possess for only $6.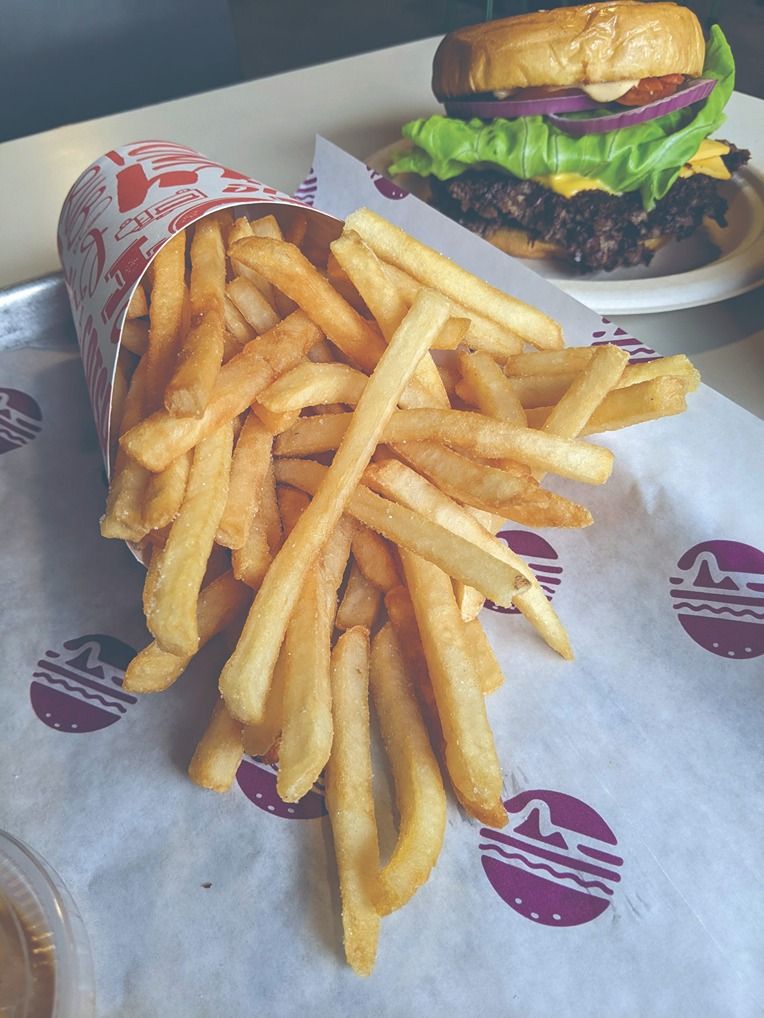 Over in Mid-City on Banks Street, Bub's excels at busting out the killer smash-style burger, but their consistently great fries are a real draw. While they do offer to dress up their perfectly good fries with cheese sauce or bacon, ranch and jalapenos, they'll be every bit as delicious without anything extra. Every order of their "shoestring" fries come out hot and crisp, with the perfect amount of salt. You could get a small order for $4, but I say spend the extra buck and get a large. You will have no difficulty finishing them, even with the addition of a "Royale" burger with American cheese.
Only a hop and a skip away on the corner of N. Carrollton and Bienville, Bevi Seafood Co. is a place known for boiled crawfish, crab, and shrimp, as well as several memorable po-boys and sandwiches, but their fries seem to fly under the radar. Again, they offer cheese fries and roast beef debris fries, but by themselves these crispy sticks of potato happiness are great without any ado. Perhaps they are fried twice or maybe they're brined, but Bevi's fries have an extra level of crunch to them, making their near steak-like thickness a boon rather than a bane. Just try a pile, plain and uncluttered, and you'll see why no additions are necessary.
Yet another Mid-City restaurant belongs on the fearless fries list-that Jazz Fest favorite, Liuzza's by the Track. Yes, you should definitely eat their gumbo, and yes, the BBQ shrimp po-boy is worth every peppery bite, but have you tried the fries? Maybe you think they've been tossed onto a side plate as an afterthought, but just bite into one, and you're on your way to spud heaven. Crisp, hot, hand-cut and salty, you can down a plate of fries with a cold can of Abita or a frozen daiquiri for under $10 and leave happy.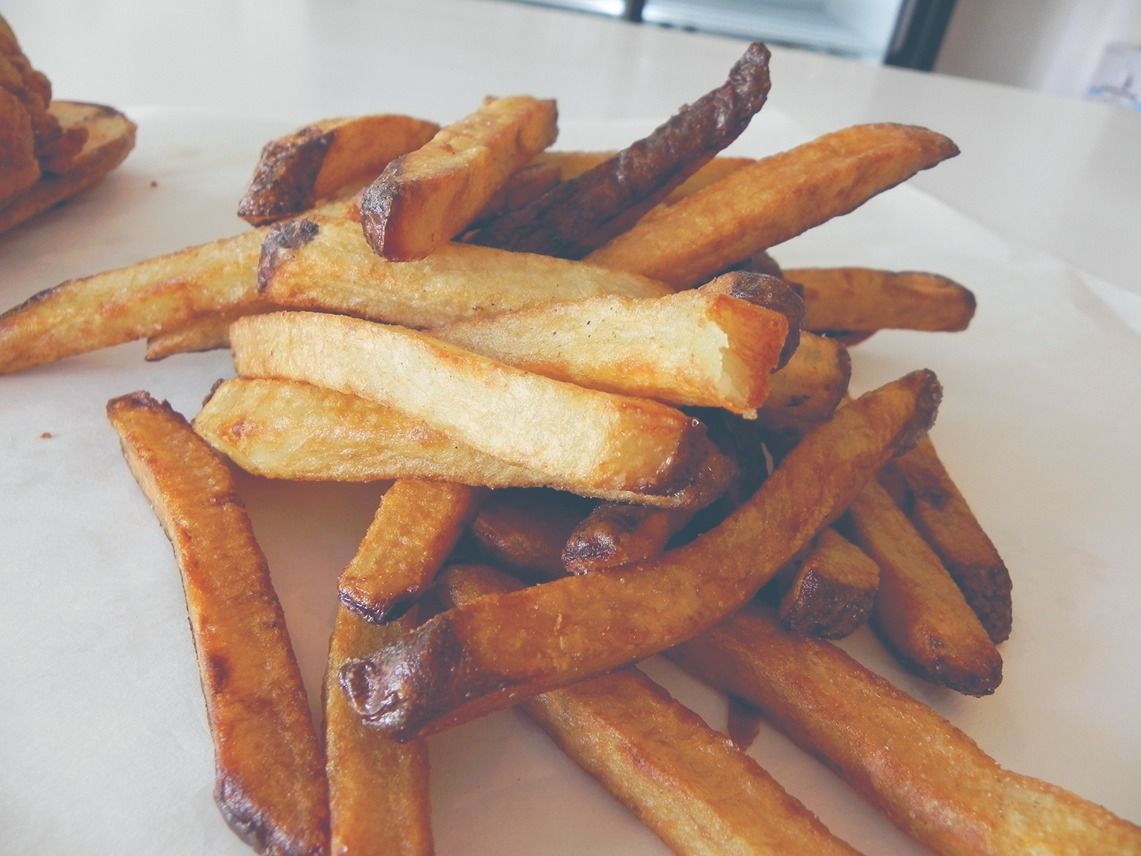 Down in the Lower Garden District, Fat Boy Pantry on Magazine Street offers a mish-mashed menu of sandwiches, coffees, freshly-squeezed juices, and ice cream. It's hard to see past items like their Benedict Eggwich with hollandaise and "smash browns," or the fried lobster po-boy, but their fries are something yet again. Though the menu implies the fries are not served on their own (they only seem to accompany some of the sandwiches), they'd likely make you a pile on their own if you asked politely. Maybe it's because they wrap them up in butcher paper with the sandwich or maybe they keep their oil impeccably fresh, but these fries stand alone in their stellar flavor and texture. They're thick, almost like a steak fry, perhaps just a touch on the soggy side, but in a good way. One thing's for sure-you will not be able to stop eating these red-gold beauties until they are all gone.
Last, but definitely not least, there's a high-end fry that belongs on this list. Not too long ago, LeBlanc + Smith opened a boutique hotel and restaurant on St. Charles Avenue dubbed The Chloe. Led by the talented chef Todd Pulsinelli, the Uptown restaurant offers plenty of dishes to rave about, from the smoked pork belly lettuce cups and shrimp etouffee dumplings to the roasted lemonfish, but don't you dare sleep on those fries. Though you can get them with a chicken katsu sandwich or mushroom melt French dip, the shoestring-style fries can easily stand alone. Make it celebratory, with a glass of sparkling wine poolside and we promise, you won't miss the obligatory pile of ketchup.