10 Great Local Spots for Ravioli
National Ravioli Day, a special day on March 20 to indulge in the best square shaped stuffed dough that many foodies love. Around New Orleans, you can find many places to enjoy a savory plate of pasta, but not just any will serve you top-of-the-line raviolis with the most mouthwatering fillings. As the days continue to fly by, you'll want to get to these ravioli places in order to enjoy the day, when it comes, to its maximum. Here are ten go-to's around Greater New Orleans.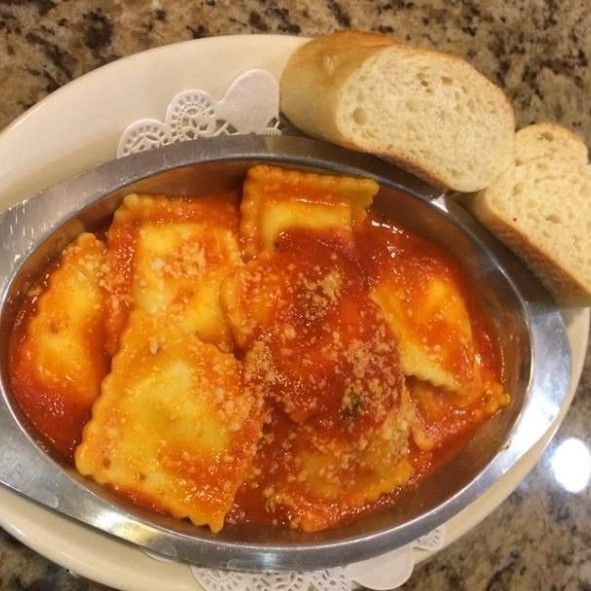 Cibo Italian Eatery and Deli
1114 S. Carrollton Ave.
504-592-7797
cibonola.com

Cibo Italian Eatery is one of the best locally-owned Italian American delis in the city. The restaurants many different sandwiches, salads, and pasta dishes are all made with love, as well as fresh ingredients.
A delicious selection on their menu is Cibo's ravioli dinner plate. The pasta is stuffed with a blend of parmesan, romano, and ricotta cheeses, topped with red gravy, and served with bread and salad on the side.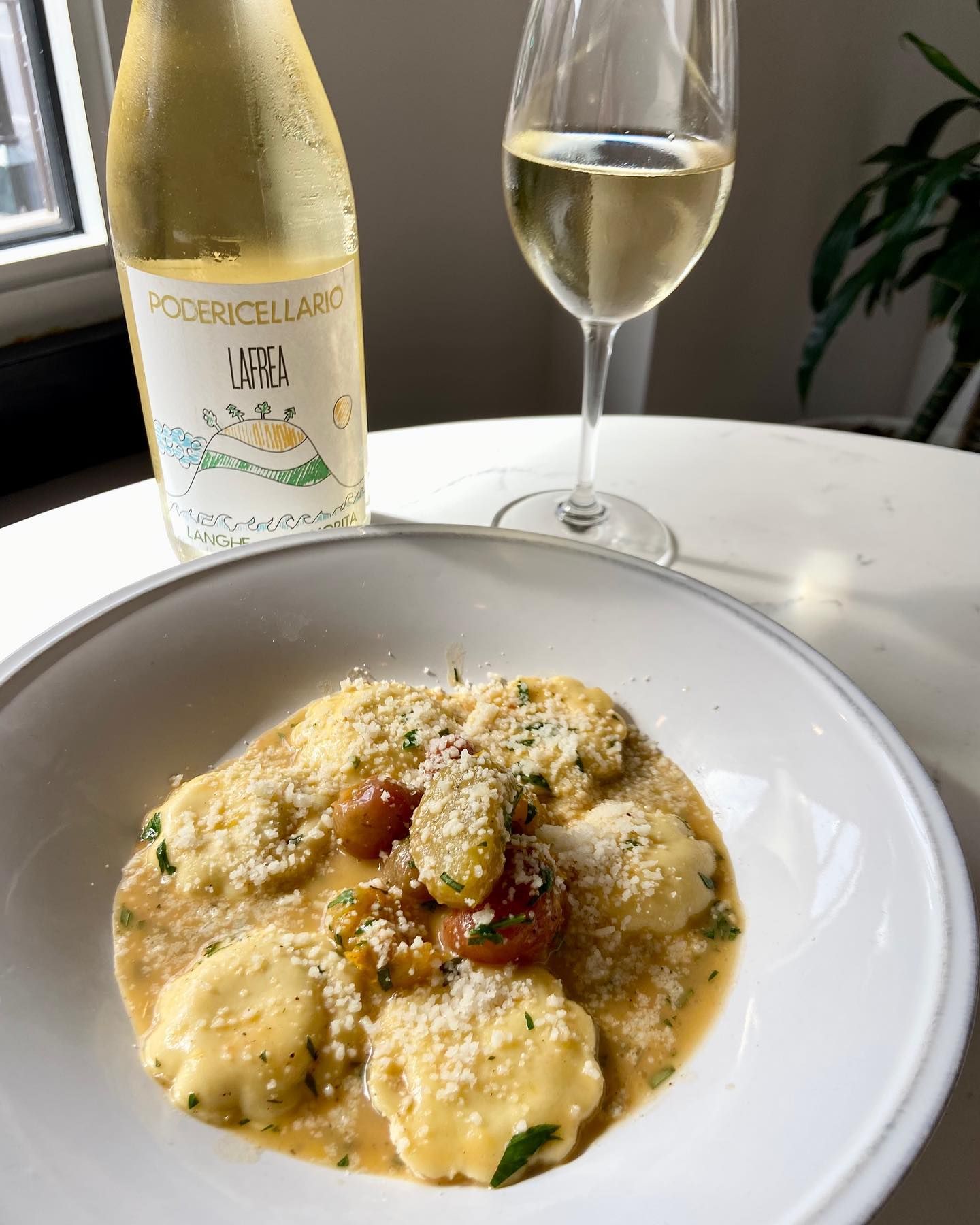 Gianna Restaurant
700 Magazine St.
504-399-0816
giannarestaurant.com
One of the Link Restaurant Group's newest restaurants, Gianna Restaurant specializes in rustic Italian cuisine that is firmly rooted in Louisiana techniques and traditions. The menu changes constantly due to seasonal availability of ingredients, so make sure to grab the restaurant's ravioli while it's still available.
The dish is made with butternut squash, sage, walnuts, ricotta, and brown butter. Pair it with one of Gianna's sparkling, white, red, or rosé Italian wines.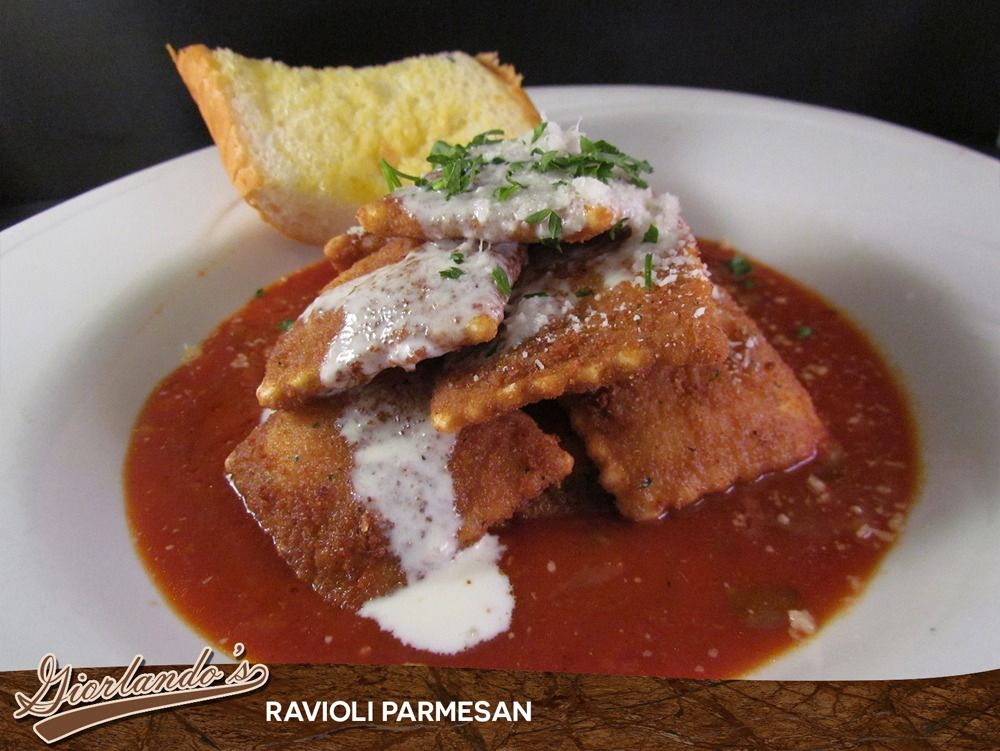 Giorlando's
741 Bonnabel Blvd., Metairie
504-835-8593
giorlandos.com

Giorlando's has been a particular favorite for Metairie residents for over 40 years. This family-operated establishment is best-known for its seafood plates, po-boys, and classic Italian dishes.
Giorlando's ravioli is made with romano, parmesan, and ricotta, lightly breaded and fried, and then topped with red gravy and alfredo sauce. You can even add meat sauce for an up charge if you want some protein in your plate.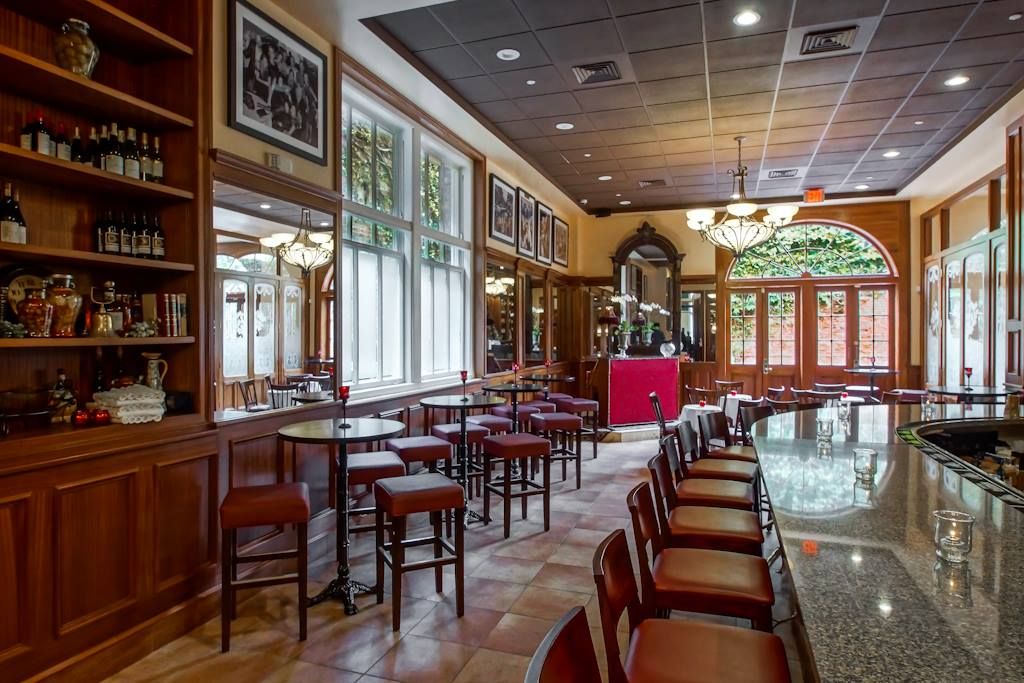 Irene's
529 Bienville St.
504-529-8811
irenesnola.com

What was once started out as a little secret in the early 90s has now become one of the trendiest Italian restaurants in the French Quarter. Enjoy signature dishes like the Duck St. Philip, Lamb a'la Provence, and Oysters Irene while being serenaded by the sounds of Irene's piano.
Make sure to order the restaurant's ricotta spinach ravioli, which has hints of marinara, nutmeg, and parmigiana. Go extra fancy and order Irene's Escargot aux Champignons with herb garlic butter with your ravioli.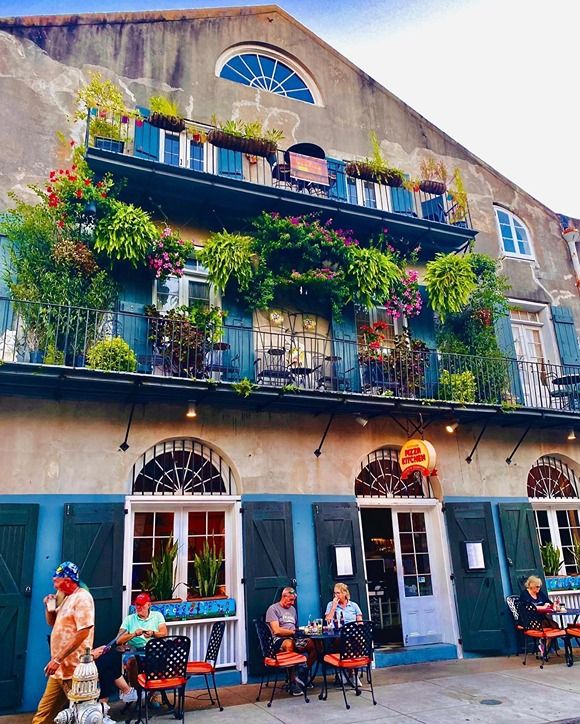 Louisiana Pizza Kitchen
95 French Market Pl.
504-522-9500
lapizzakitchenfq.com

For some of the best wood-fire pizzas in the French Quarter, make sure to stop at Louisiana Pizza Kitchen. The restaurant serves a mixture of traditional Italian and Creole Italian dishes while using local produce and Louisiana Gulf seafood.
Louisiana Pizza Kitchen offers a unique artichoke ravioli, which is also stuffed with four cheeses and roasted tomatoes and topped with a white wine cream sauce. Pair the dish with with a glass of wine from the restaurant's award-winning wine cellar.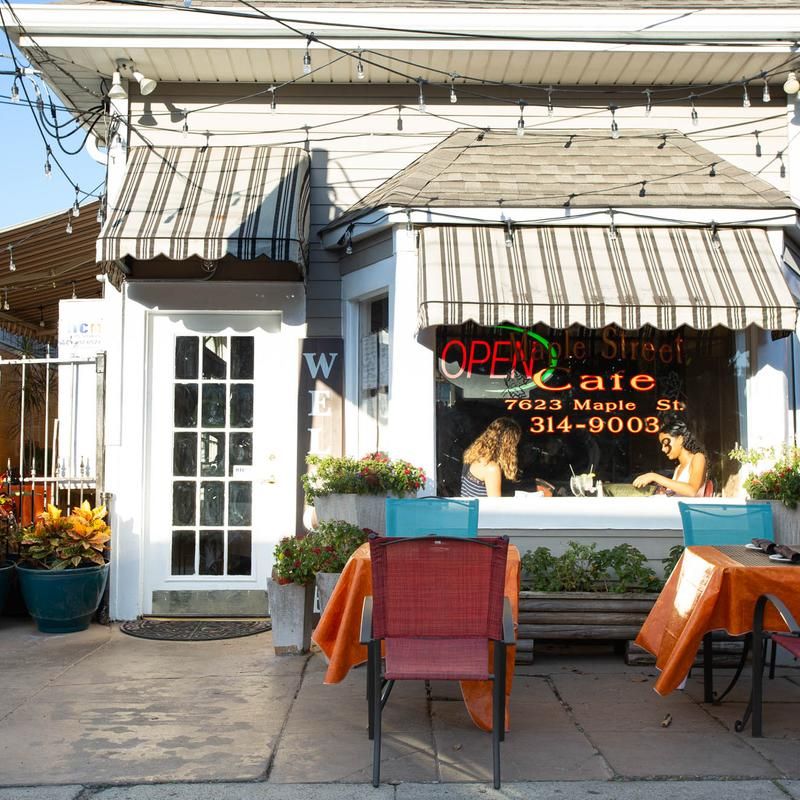 Maple Street Café
7623 Maple St.
504-314-9003
maplestcafenola.com

If you're in the mood for a cozy, belly-filling lunch, make a stop at Maple Street Café. Around since 1995, the restaurant's Italians dishes have influences from other parts of the Mediterranean like Greece, Spain, and Lebanon.
Come in for lunch and order the Four Cheese Ravioli, which is made in a special, light tomato cream sauce. Maple Street Café can also cater for your next big event.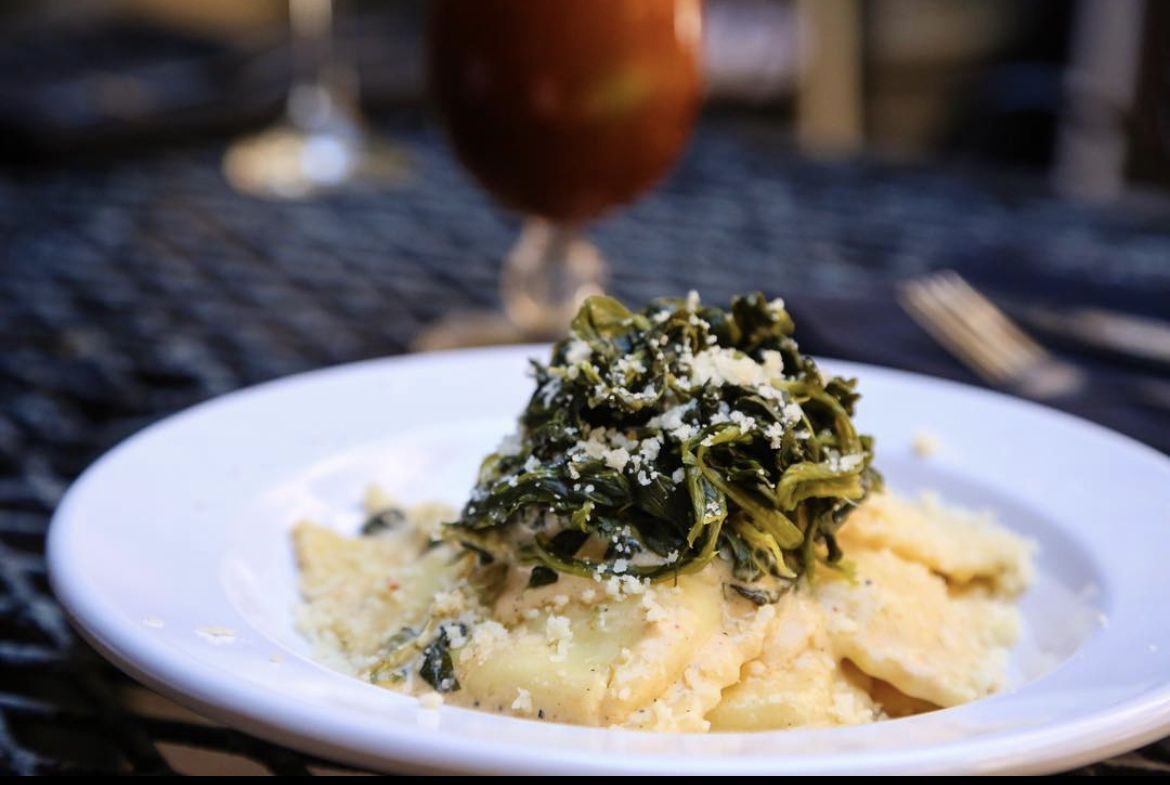 Oceana Grill
739 Conti St.
504-525-6002
oceanagrill.com

One of the city's best Creole cuisine spots, Oceana Grill is located right in the French Quarter. You'll find plenty of NOLA favorites at the restaurant like gumbo, fried seafood, po-boys, and Oceana's famous crab cakes.
Sip on a couple of drinks, and order the restaurant's delicious spinach ravioli, topped with your choice of alfredo, marinara, or Oceana cream sauce. Save room for Oceana Grill's bread pudding, La Boheme Creme Brulee, or the Kentucky bourbon pecan pie.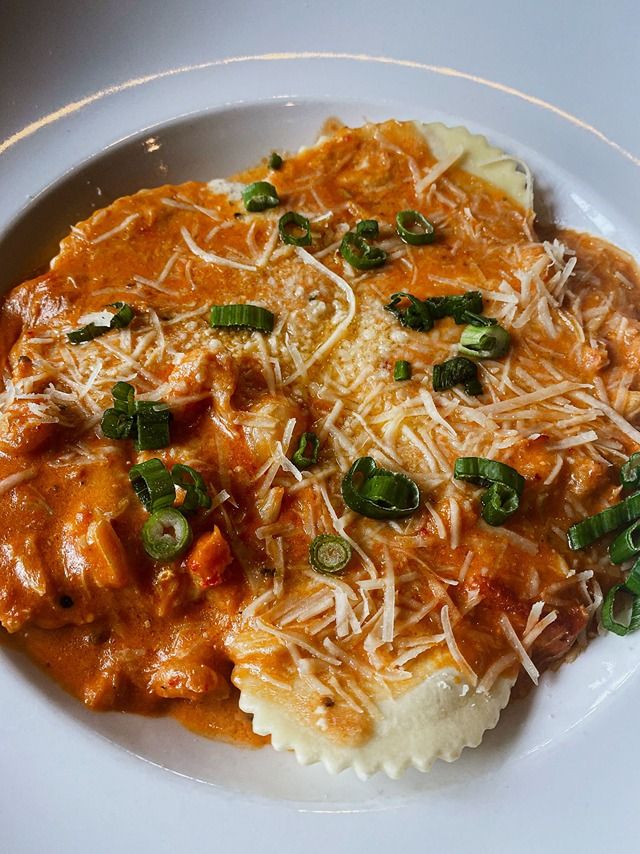 Royal Oyster House
441 Royal St.
504-528-2601
royalhouserestaurant.com

Royal Oyster House has been serving locals traditional South Louisiana cuisine in the French Quarter for over 10 years. The restaurant's raw and chargrilled oysters, which can be ordered in either a half or a full dozen, are a particular favorite.

For a particularly decadent pick, consider Royal Oyster House's Crawfish & Crabmeat Ravioli. The jumbo raviolis are filled with lobster, shrimp, spinach and ricotta, and topped with a creamy Louisiana crawfish sauce and sautéed blue crabmeat.
The Italian Barrel
1240 Decatur St.
504-688-4900
theitalianbarrel.com

Enjoy a fancy evening at The Italian Barrel and have it your way when it comes to raviolis on the menu. Choose from the Pumpkin Ravioli (filled with pumpkin, sautéed in butter and sage), the Porcini and Truffle Ravioli (with porcini mushrooms and truffle, topped with creamy white wine sauce and a splash of extra virgin white truffle olive oil), or the Spinach and Ricotta Ravioli (filled with ricotta cheese and topped with fresh tomato basil sauce).
The Italian Barrel's wine list is extensive and each of the wines on offer come from many different areas in Italy. The restaurant also offers creative craft cocktails and a signature oak-aged Old Fashioned.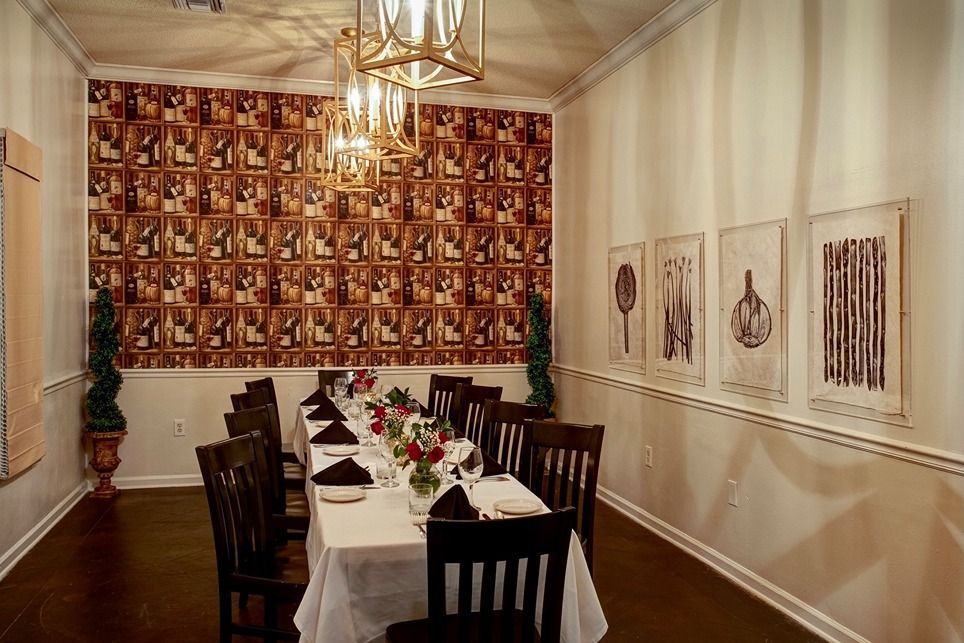 Tony Mandina's
1915 Pratt St., Gretna
504-362-2010
tonymandinas.com

Gretna's Tony Mandina's is one of the Westbank's go-to spots for traditional and delicious Italian/Sicilian cuisine. The restaurant is particularly well-known for its brand of red gravy, which can actually be found in many grocery stores and supermarkets in Greater New Orleans.
Make sure to order Tony Mandina's decadent shrimp and crabmeat ravioli, which is served over angel hair pasta that's been tossed in a creamy shrimp alfredo sauce. Maw Maw Laura's Cuccidati, which are traditional Sicilian fig cookies, are a perfect way to end your meal.