As festivals return to NOLA, so too are fundraising events like Hogs For The Cause! This meat lover's paradise will be in Belle Chasse on June 4 and 5 this year. In honor of this massive BBQ event returning to the New Orleans area, check out these five NOLA BBQ spots before the fundraiser weekend rolls around.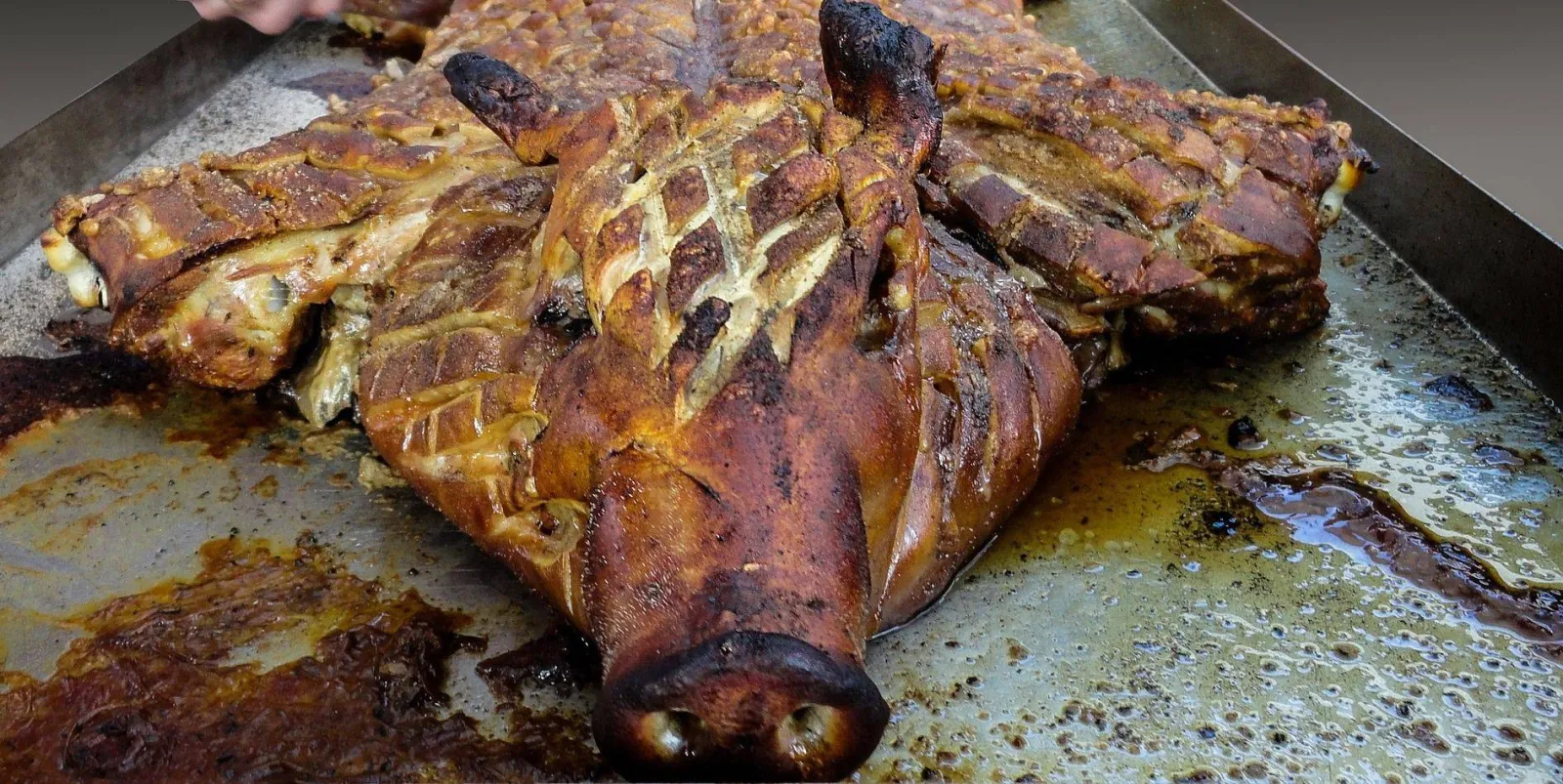 We All Asked For You BBQ
Just a hop, skip, and a jump away in Harahan, this BBQ joint is known for its spacious outdoor seating and delicious food. The We All Asked For You team has been doing catering for over 30 years and prides itself on high attention to detail at all catering events. The team will even bring a live fire barbeque to you as long as you give them notice at least 36 hours in advance. Be sure to order a pan of something from the extensive menu of sides like the oyster dressing, pimento mac and cheese, or Mexican street corn. 2321 Hickory Ave., 504-800-4265, weallasked4u.com.
Blue Oak BBQ
As the New Orleans area prepares for Hogs For The Cause, it's fitting to visit Blue Oak BBQ, a restaurant that has raised over $100,000 for the event to date. The restaurant boasts itself as "New Orleans's Best Barbeque in the World" and has a wide array of outdoor seating as well as a bar inside. Open seven days a week, Blue Oak BBQ serves up BBQ plates, saucy sandwiches, or "big ol'" baked potatoes. 900 N. Carrollton Ave., 504-822-2583, blueoakbbq.com.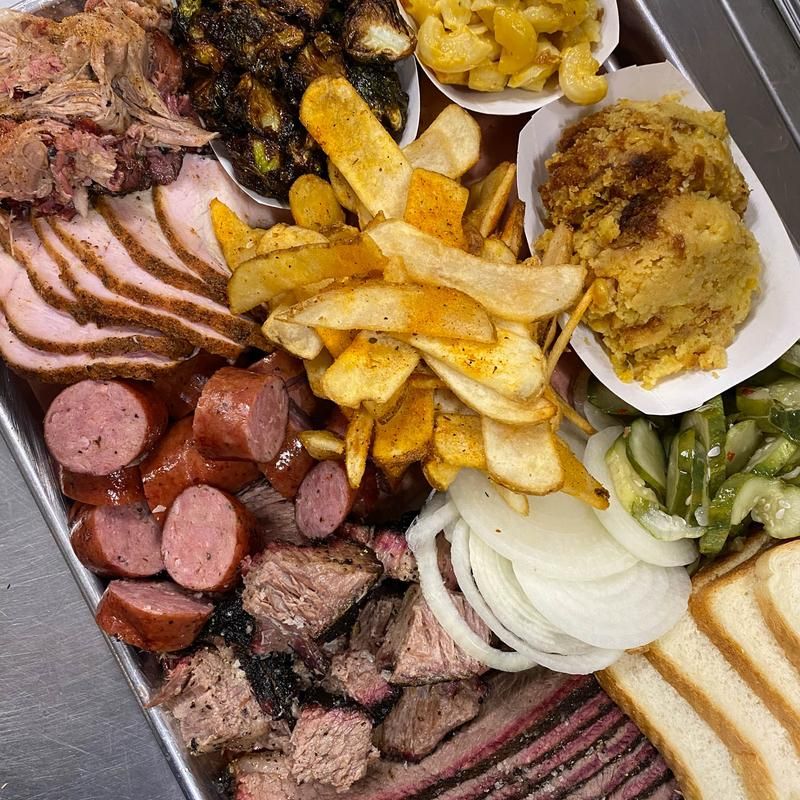 Central City BBQ
Although this restaurant only opened five years ago, the owners of Central City BBQ, one being the owner and chef at Restaurant Patois and the other a third-generation restaurant owner whose grandpa ran his own BBQ restaurant, brought big experience to the table. Central City BBQ's pitmaster is none other than James Cruse, three-time Grand Champion of the Hogs For The Cause BBQ competition. Enjoy some of New Orleans's best barbeque, like a rack of ribs or some of those Hogs For The Cause award-winning smoked wings, in this funky and eclectic space. 1201 S. Rampart St., 504-558-4276, centralcitybbq.com.
The Joint
Nestled in the Bywater, The Joint achieved national acclaim after being featured on Guy Fieri's Diners, Drive-ins, and Dives. Try some of its juicy BBQ, like smoked brisket or burnt ends, on site or have The Joint bring the BBQ to you by catering one of your events. Don't skip out on the sides, like the house-made slaw or mac and cheese, when you dine-in. If you don't need to drive home, try one of The Joint's custom cocktails with your meal! 701 Mazant St., 504-949-3232, alwayssmokin.com.
Frey's Smoked Meat Co.
The great-grandson of Louis Frey, the founder of a New Orleans-based meatpacking company back in the mid-1800s, is the chef at Frey's Smoked Meat Co. To this day, his descendants are still in the meat industry, just barbequing the meat now instead of packing it! Visit on Sundays for a BBQ Brunch, featuring BBQ grits, brisket breakfast sandwiches, and mimosas. Not only does Frey's serve up delicious BBQ, it also offers customers loaded shakes, complete with decadent toppings and candy and cookie covered rims. 4141 Bienville St. #110, 504-488-7427, freysmokedmeat.com.