TIME BEFORE DEATH
New Orleans is home to a handful of voodoo, vampire, and witchcraft shops, but there have only been a few goth-punk shops (Roadkill, Dark Matter, and NO Rules) in the city, until now. Enter a Time Before Death.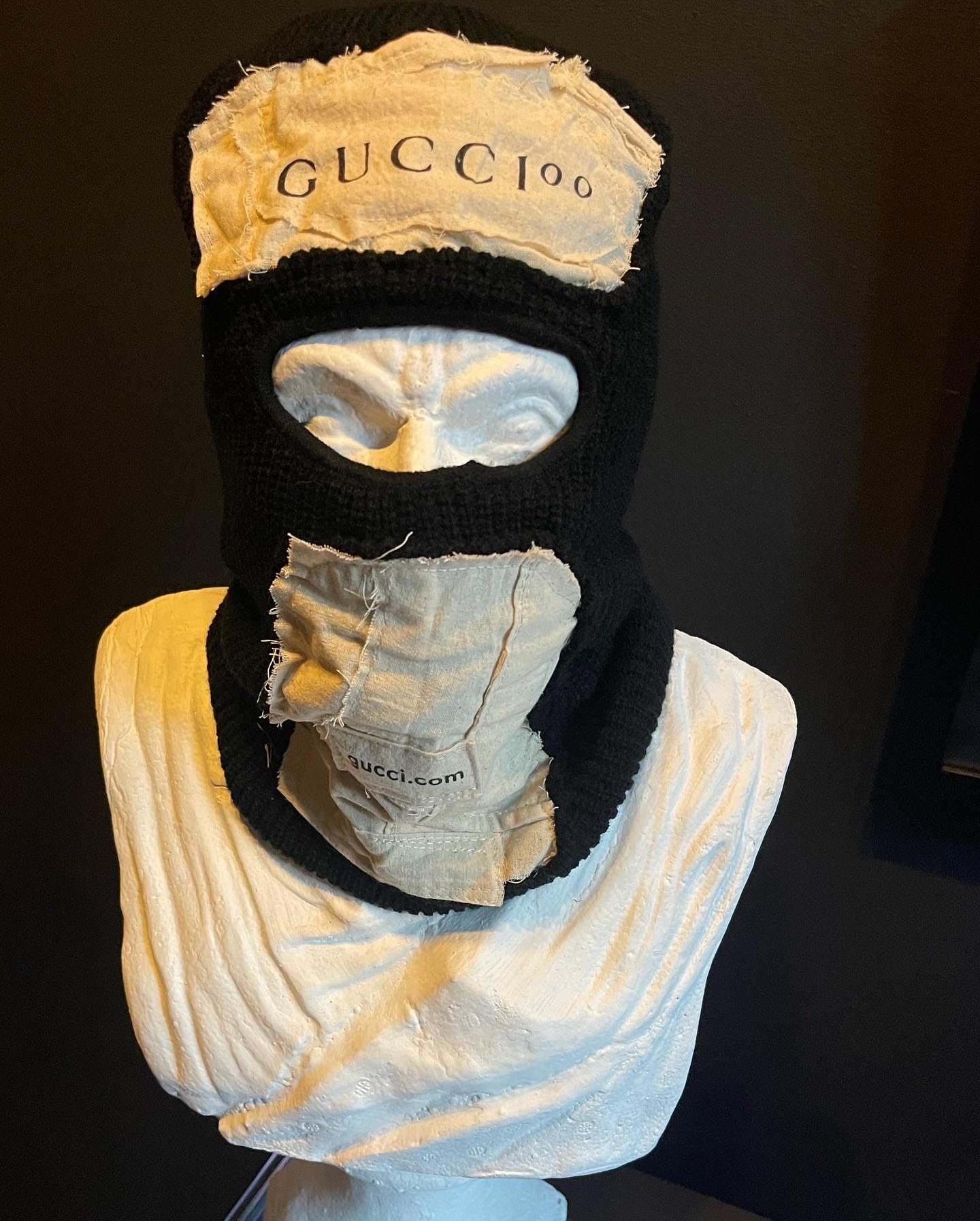 Initially I found Time Before Death on Instagram. When I first viewed a post, I assumed it was another obscure but out of state business. Fortunately, a day later, a new post from their social media account was made, announcing their grand opening. I quickly reached out expressing my excitement for their opening, and in possibly writing an article about their business.
GRAND OPENING
On September 17, 2022, Time Before Death held their grand opening at 708 Toulouse Street in the heart of the French Quarter. Upon embarking on the historic, midnight-black carriage-way doors had been propped open for guest arrival; a chalk sign beckoned one to enter: "Time Before Death Dark Art Gallery Grand Opening." Inside the courtyard, an open bar was found providing cold drinks to attendees while a DJ off to the right dropped melodic beats, two of the necessary requirements to any French Quarter event/party!
Time Before Death is the monster-brainchild from the owners of Vice & Graft, and Swamp Rags. It "is inspired by the ephemeral nature of life and the symbolism of memento mori - remembering that you will die. For us personally, opening this gallery here and now was a major leap - but life is all about taking those kinds of leaps. We chose to feature art that also speaks to this feeling, and pulls from the dark and mysterious past of New Orleans," says co-owner Chris. When asked about how the artists were chosen he explained that, "Many of the artists are our friends who we've seen work throughout the years and have always supported privately, and now get to publicly support. The remainder (artists) are incredible talents that we've admired over the years and who have chosen to take this leap with us." While this opening looked so effortless, Chris informed me that "it's been in our minds for a while, but just signed a lease six months ago," and that their friends are the ones who helped get everything in order for opening day.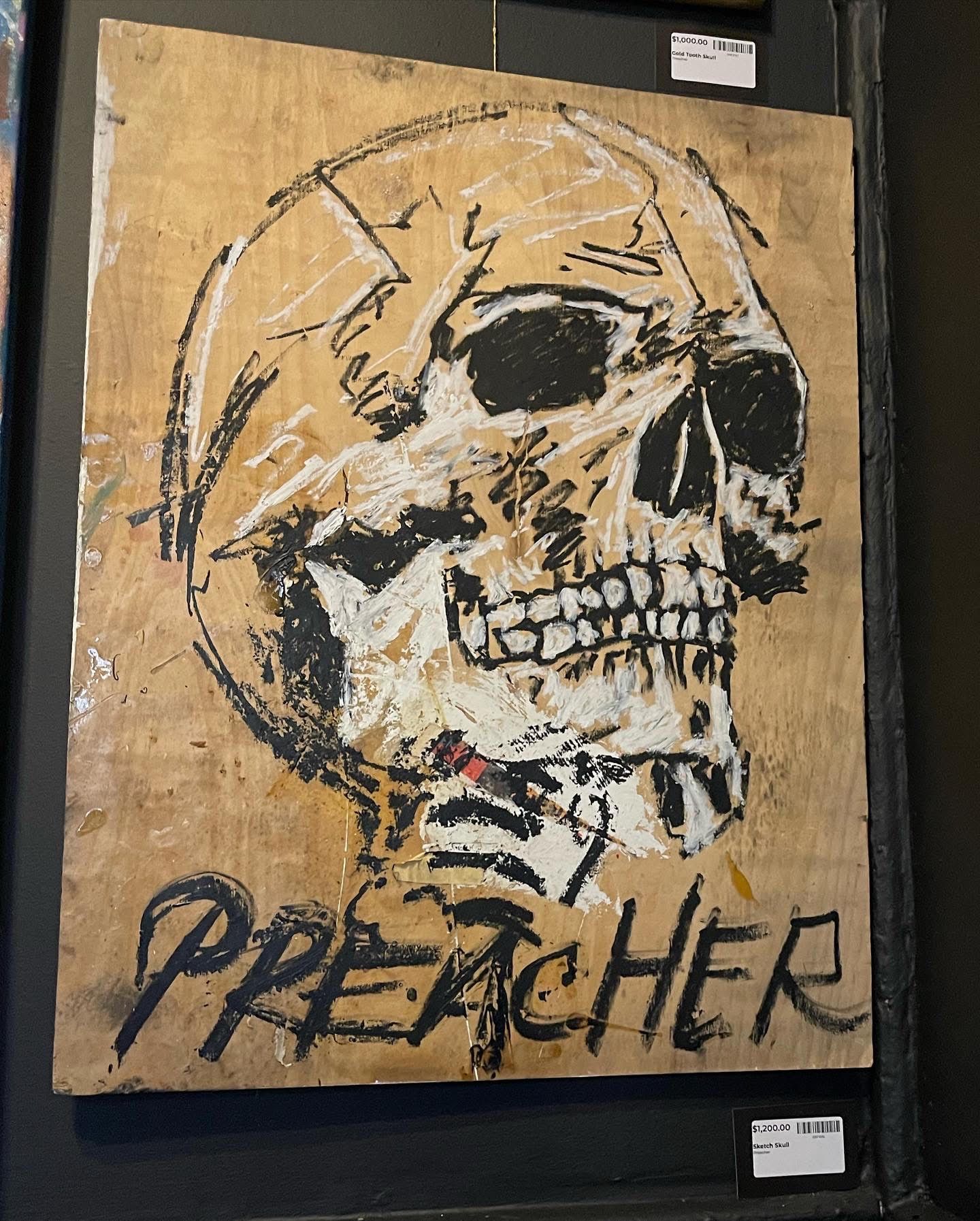 GALLERY
Inside the new gallery is a space broken up into three rooms. The first room is the entrance, in the middle of the two other rooms. The entry room featured large canvases from featured artists, both framed and unframed for purchase. Canvas-based fine art connoisseurs ranged from anywhere between a few hundred to a few thousands of dollars, prices perfect for any art collector, and even for those seeking to purchase their first canvas. One of the most striking pieces for sale is the one hung from the middle of the wall, directly across from the front door by self-taught Rafael Pascuale Zamora, an artist based in Lima, Peru. It is a gothic, macabre image of a partial torso surrounded by groupings of ears, hands, and eerie sets of eyeballs overlooking the person's form.
The far-right room features art from Preacher, unique shirts, and art for the body in the form of elaborately made jewelry and accessories by artist Travis Olsen. Any person living in New Orleans should immediately recognize the name Preacher. He began his work in 2016 using wheat-pasting campaigns. Originally from Alabama, his art can be found throughout The Big Easy using advertising-style art, inspired by economic themes. Time Before Death is the newest gallery in New Orleans carrying Preacher's work. Also, to be found in this room are uniquely made ski masks featuring designer labels such as Hermès, Louis Vuitton, and my favorite, Gucci. These masks are made by NOFACEXNOCASE and can keep you warm during a New Orleans winter, or abroad.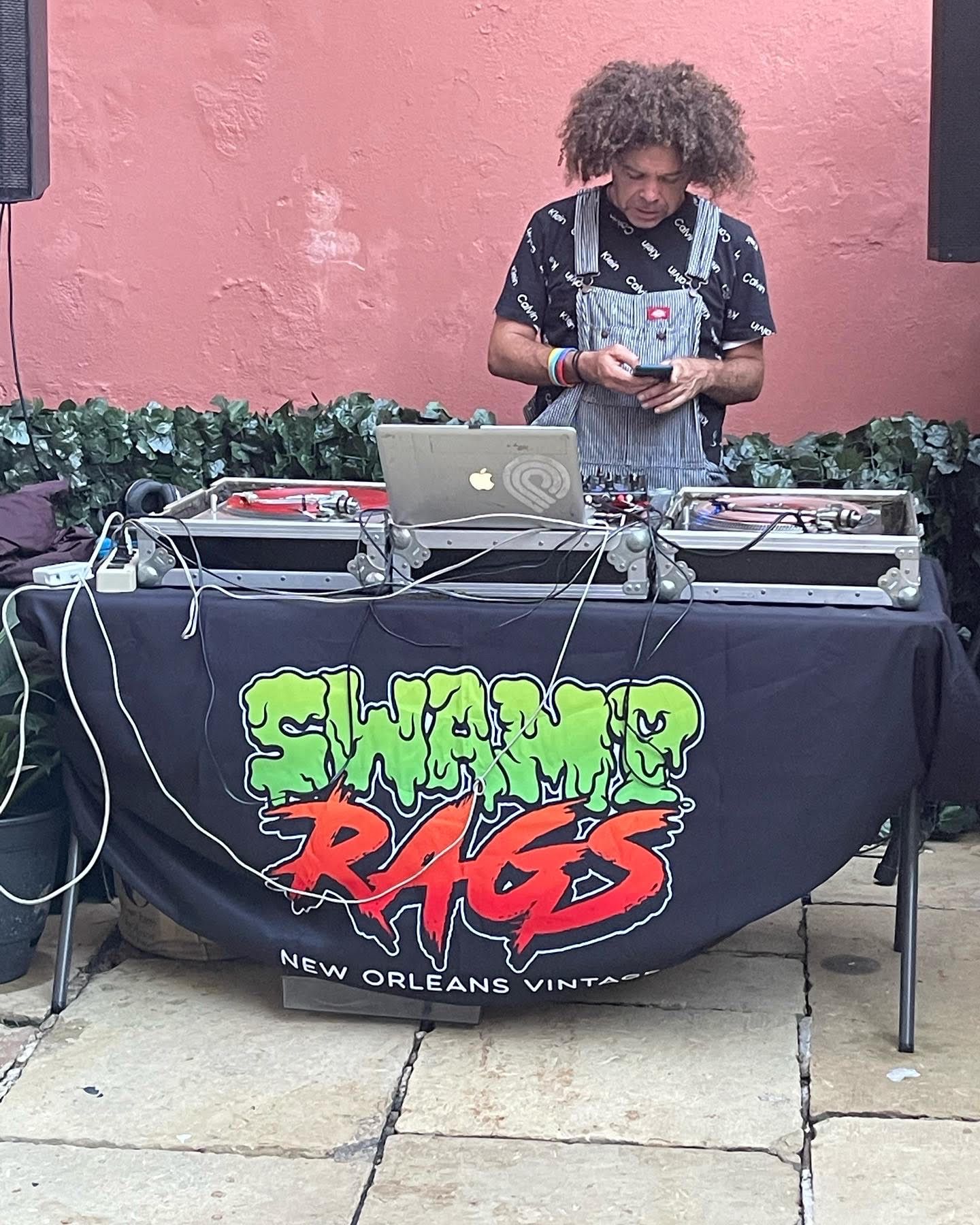 In the far-left room, even more canvas art can be found by artist Lana Guerra of Crude Things. Guerra is a mixed media artist whose diverse portfolio contains paintings, photos, stop motion animation, dolls and puppets, and wigs and costumes. Locally you might recall seeing her work formerly at Vinsantos' The Funeral Gallery on Royal Street (who is currently working on pieces for tbd, debuting in the gallery for Halloween). Her work has been featured on Good Morning America as the album cover to Michael Jackson's daughter Paris Jackson's band The Soundflowers. However, Guerra's art can be found outside of New Orleans throughout the U.S., and abroad in the following countries: Mexico, France, Canada, England, and Turkey.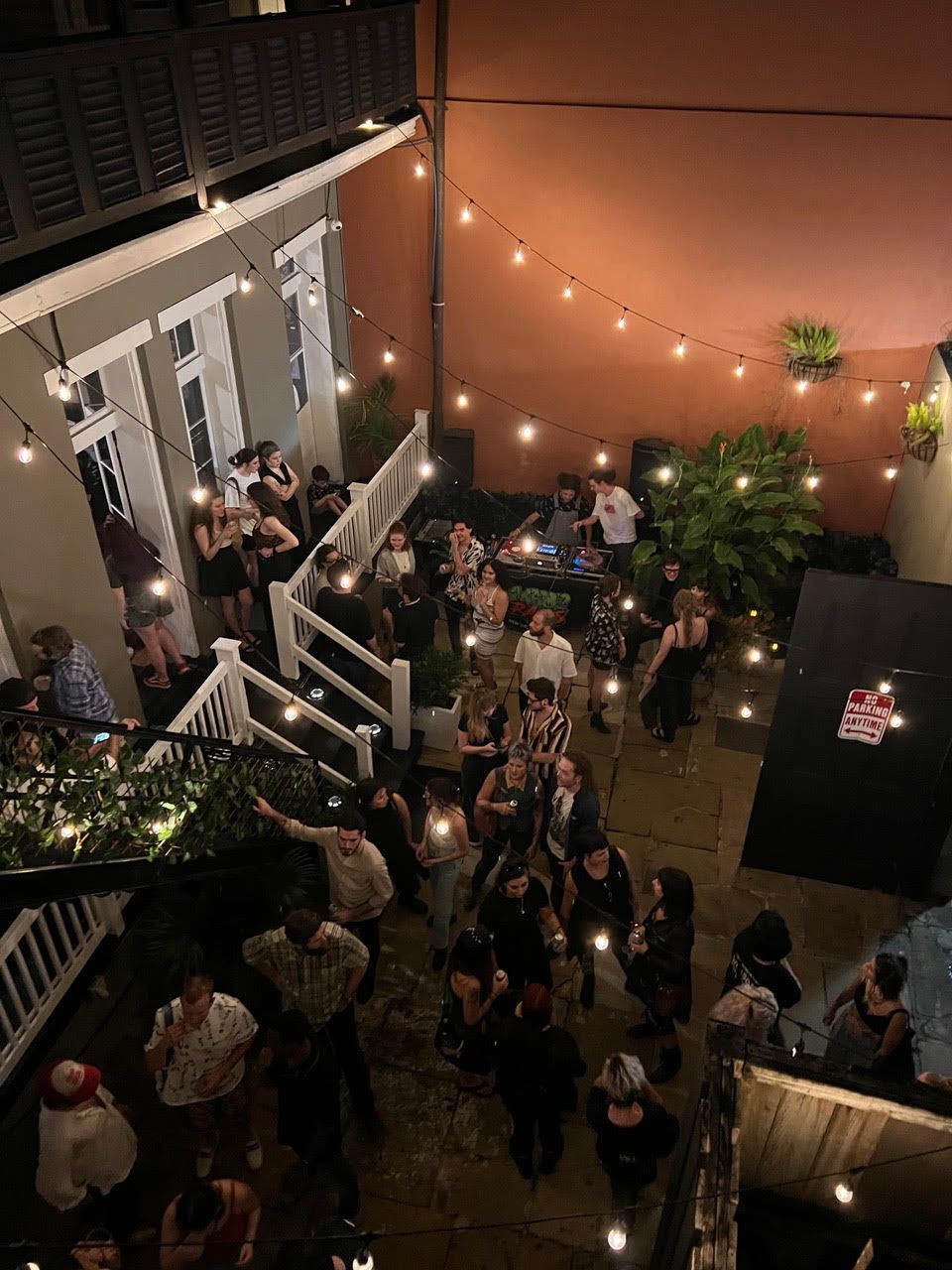 Time Before Death would like to "thank everyone in the community who came out- we had literally hundreds of people come through our small space Saturday night. We're overwhelmed by the response to the gallery and can't wait to see where it takes us. We'll be hosting night markets for local artists, vintage sellers, and craftspeople starting with our Halloween Market October 15th. We'll also have regular shows for new artists and have a revolving group of talented people in the gallery."
Visit Time Before Death at 708 Toulouse Street Monday-Sundays 12-9 p.m. for your dark art needs.
https://www.antonhaardtgallery.com/collections/preacher
https://crudethings.com/news.html