Things To Do in NOLA When You're Not Fest'n
French Quarter Festival, Jazz Festival, BUKU Fest, and more, New Orleans is back in the swing of things when it comes to all things festive.
With over 130 festivals annually, this city couldn't be more ready to fest than it is today. After a few long years of not being able to fest, the city is entering a festival season like none other. While New Orleans is certain to be filled during these months with visitors ready to take on all of the fest'n, there are many things to do and see in the city that will make your time here more worthwhile. Whether you're here for a visit or a local trying to enjoy your city, here are some "other than fest" things to do while galivanting through the Big Easy.
Admire Art by Local Artists
Art fills the city of New Orleans. It is as easy to find as music. Of course, you can visit some of the beautiful major museums such as NOMA, The Ogden, and the CAC. But there are also so many other galleries, street artists, and art exhibits that display the works of the city's many talented artists. JAMNOLA is a display of art and music from some of the most talented people in the city. Standing for "Joy, Art, & Music," JAMNOLA focuses on a group of local artists while creating a positive culture and place in its community. Then there's Jackson Square. Artists line up daily along the gates of Jackson Square while displaying their original pieces. This art is always affordable and usually as authentic as it gets. Studio BE is another local-born, beautiful art experience. Located in the Bywater neighborhood of New Orleans, this gallery is famous for its thought provoking and eye-opening pieces.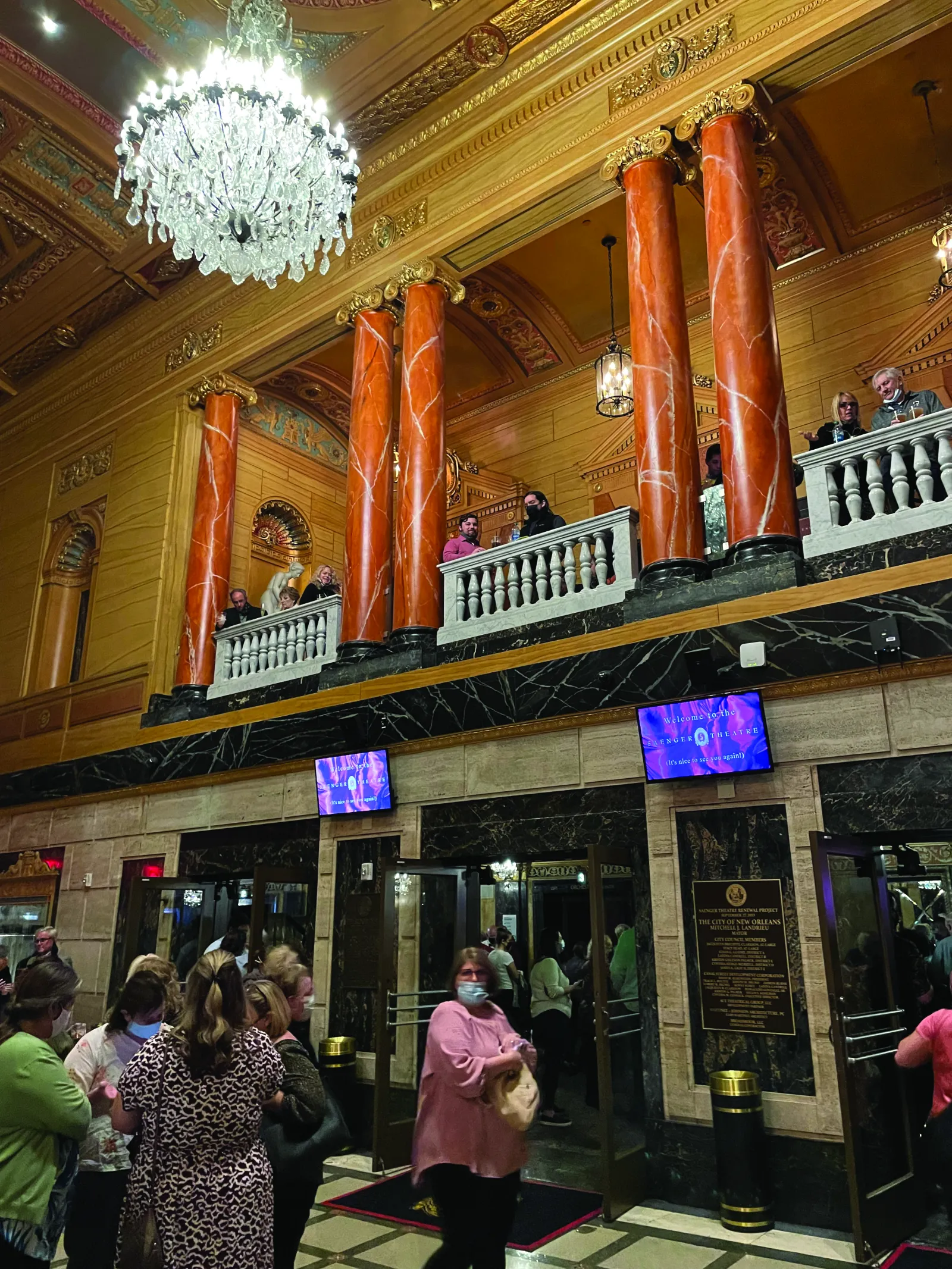 Enjoy a Theatrical Performance
After more than a year of closures, many of the city's theaters have reopened with shows and performances that are ready to be seen and heard. The Saenger Theatre is one of the city's most famous theatres, with its star lit ceilings and ancient Greek and Roman statues. Here you can see many types of shows from Broadway musicals to Jazz Fest night shows and concerts.
The Orpheum Theatre is also offering up a steady line of shows in the next following months. Recently passing its 100-year anniversary, The Orpheum Theatre is a beautiful representation of the city's history and culture. Other theaters, from the Civic Theatre to the Joy Theater and many more, are back in business and definitely worth a visit.
Drink Well at a Local Bar
While there's nothing livelier than strolling down Frenchmen Street or wildly wandering around Bourbon, New Orleans has so many cool bars to visit that are not on the typical tourist radar. When it comes to bars, there is a bit of everything. From high-end bars that spin like The Carousel Bar and Lounge to super local dive bars like Ms. Mae's and the infamous Snake and Jakes, New Orleans bar culture is unmatched when it comes to having a little something for everyone. Some bars specialize in fancy cocktails like Cure and Bar Tonique, while others specialize in beer gardens and outdoor scenery. Whatever you choose, New Orleans has several cool places to enjoy spirited beverages.
Learn Something on a Walking Tours
Being such a unique and diverse city, New Orleans has a story for just about anything you can think of. Being a possible haunted city filled with culture, if you want a good tour with amazing information, then you will surely find one here. Our cemeteries alone are unique and, yep, there's a tour for that too. Whether you want to hear about history, voodoo, ghosts, or vampires, New Orleans offers a variety of well-trained tour guides ready to walk you through all facets of the Crescent City.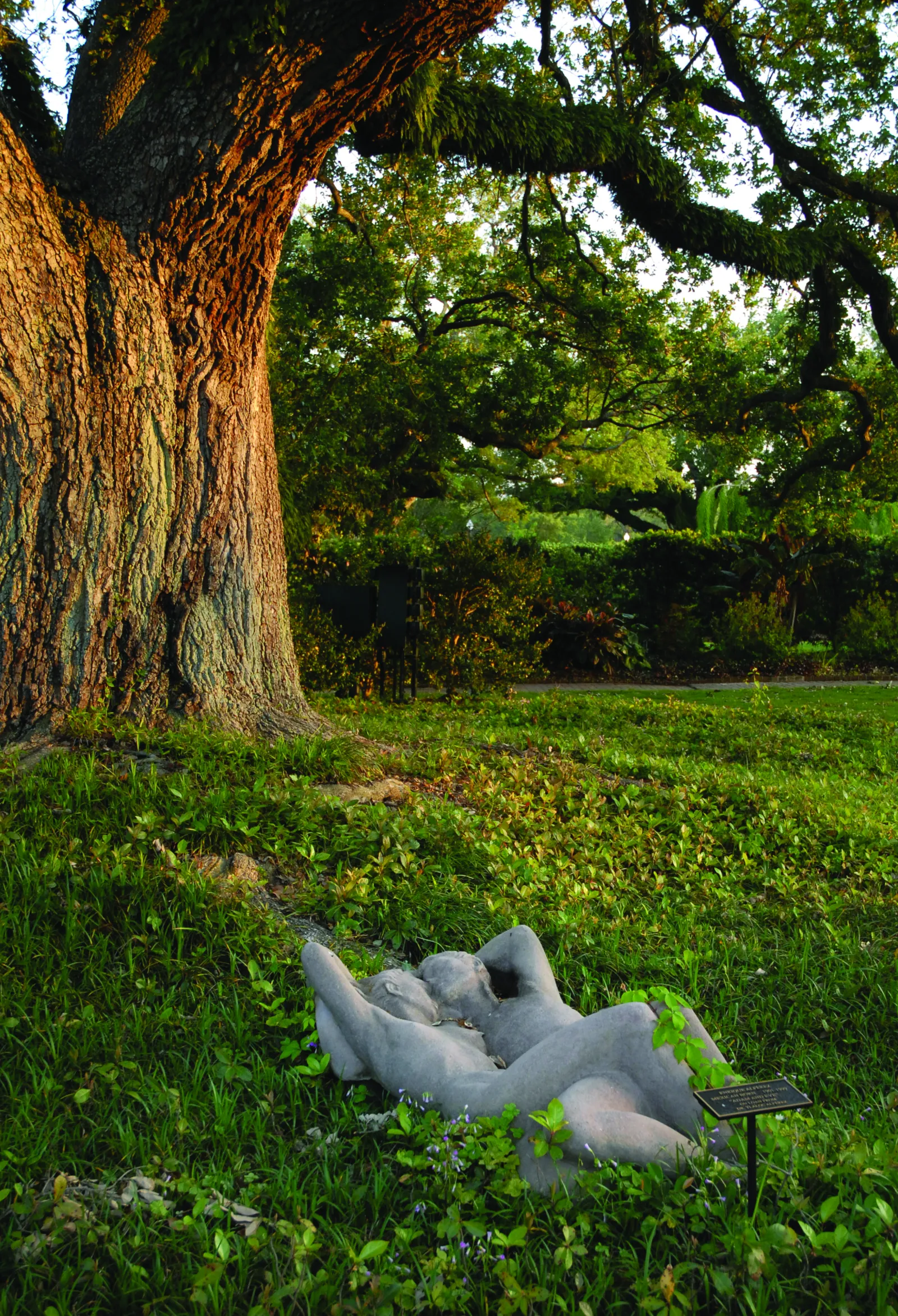 Fall in Love with the Beautiful Parks
For a city that isn't typically famous for its nature, we are certainly fortunate to have beautiful parks. Starting with City Park, located in the heart of the city (Mid-City), it happens to be one of the oldest parks in the country. Being the largest park in New Orleans, City Park has a variety of attractions such as NOMA, The Children's Museum, Storyland, Tad Gormley Stadium, and so much more. In the city's university area, you'll find Audubon Park, which houses the Audubon Zoo. Famous for its scenic canopying oak trees, Audubon Park is a stunning piece of land. For a more retro scene, try Crescent Park located along the Mississippi River. And, of course, we can't forget about Louis Armstrong Park across from the French Quarter. As the home of Congo Square, the history of this park alone is certainly worth a visit.
Visit Our Bodies of Water
Being a city that is under sea level, it may be worth your time to visit the element that's surrounding New Orleans—water. This city consists of almost equal parts land and water. On one side is the Mississippi River, which can be viewed from along the Riverwalk to the Audubon Zoo. Then there is Lake Pontchartrain, where you can dine at a nice restaurant while you listen to waves hitting the shore.
Dance The Night Away to a Jazz or Brass Band
Last but not least, during festival season, you will find some of the best live shows around. You could jazz out at Preservation Hall or spend a Thursday night with the Soul Rebels Brass Band at Le Bon Temps. There's local music all over the city, from Frenchmen Street to the famous Uptown located venue Tipitina's. Either way, you are in for an experience of a lifetime.