Grandparents are a special treat! They really know how to make us feel loved and can go beyond the restrictiveness that parents certainly have to exhibit in reinforcing behaviors and values that are so important as we are growing up. I had the blessing of knowing mainly my grandmothers, since one grandpa died before I was born and "Tito" died when I was around 8 years old.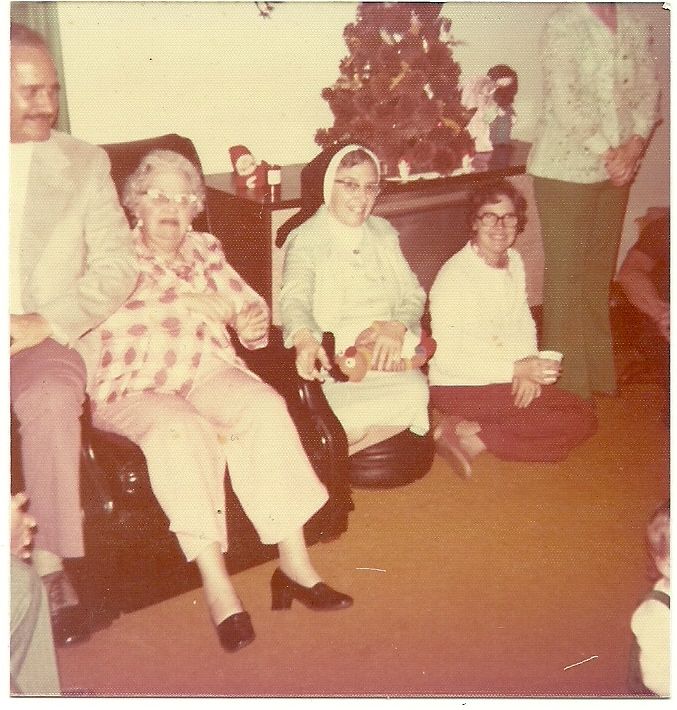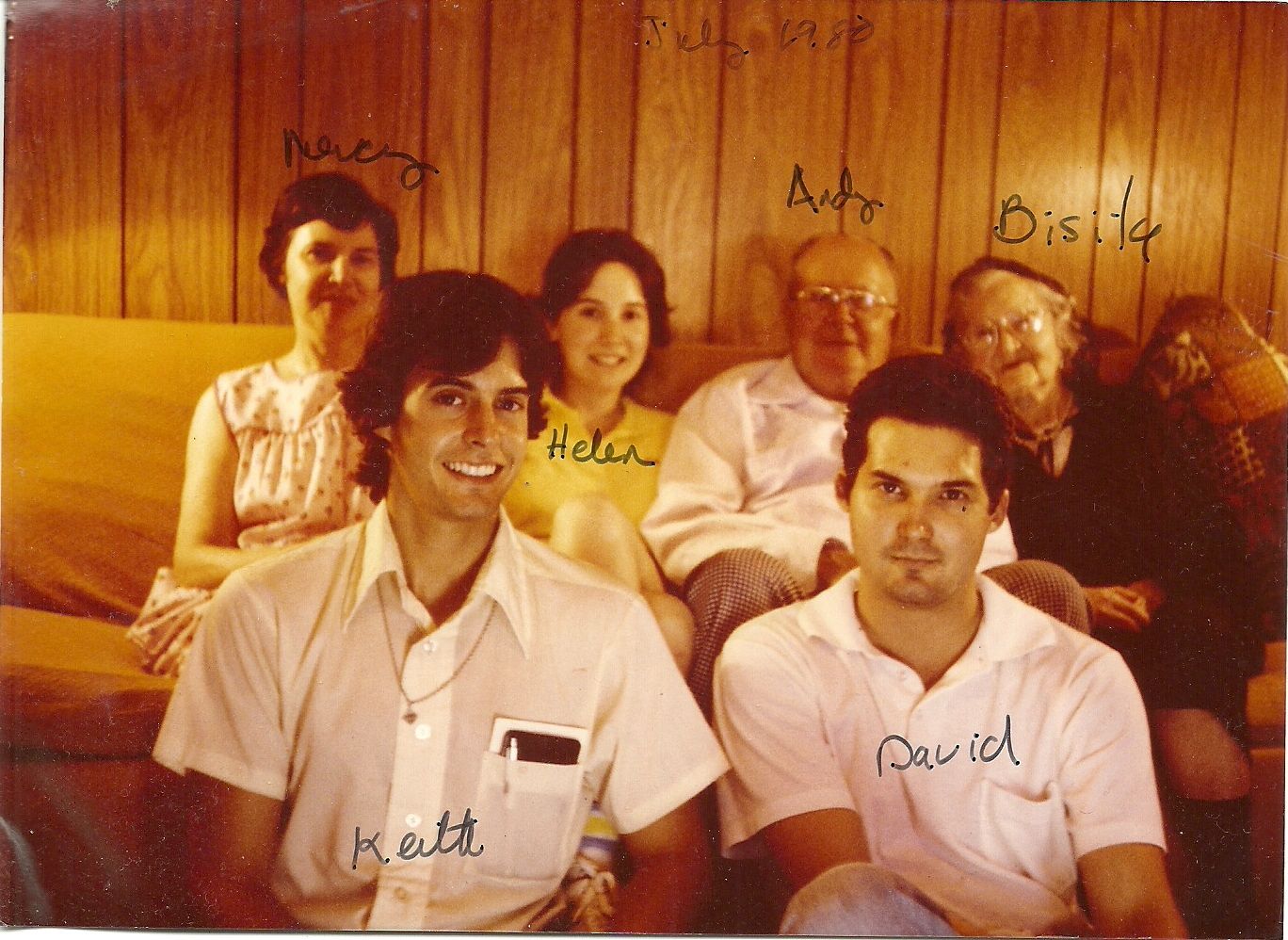 Grandma Kleinpeter was a real sweet matriarch. Being widowed rather young after bearing 10 children into the world, she became quiet the center of attention for my mother's side of the family. Almost every Sunday afternoon, we would take a ride from our Uptown New Orleans home to visit her, who lived with Uncle Ray in the Lakeview/UNO part of town.

It was so fun to get with other cousins to play around, and who could forget those "Happy Jack" cookies that Grandma Kleinpeter always had for us. Since we didn't have a dog at our house, I would love to carefully play with "Otto," their temperamental schnauzer.

Grandma Kleinpeter was a very joy filled lady who was involved in many religious and social organizations. She had a real knack at card games and always seemed to be the winner of something or other, which she would generously share with others.

When she died in my late teen years, I was asked to play guitar at her grave side, a privilege that I will always treasure. She was even laid out at the open casket part of the funeral service in some Franciscan wear since she was in their Third Order for lay people.

"Tita," short for the Spanish word Abuelita, was my dad's mom who lived in an adjoining basement apartment to our home. As such, we would see her every day. As the youngest of three children in my family, I would sometimes be watched by Tita while mom took my brother and sister to school. On many occasions, Tita would take me on walks around the corner to see "Lassie," a neighbor's collie dog. What a thrill it was at the time to think that it was the real Lassie, since we would watch that show on television!

Tita would usually join us for most evening meals—she was very quiet and reserved, didn't say much. I had to have learned how to "mop my plate" from her—the plate looked so clean after Tita ate her meal. I can still picture her meticulously using bread or a biscuit as "the mop," as I love to tell our kids. Before supper, we would be in the TV room watching Walter Cronkite of the Evening News. Tita would always be there in her chair and have her a Rosary dangling from her hands.

She lived frugally and simply, so she did not like to see people throw away decent and usable items. Unfortunately for my parents, I must have gotten her genes for this cause I would collect all kinds of stuff that had been discarded by neighbors. I probably also inherited her love of coffee; dad would always tease her that she loved her second cup better than the first one!

Tita used to also pick up litter, and she came up with a neat project that helped me and my buddies when I was around 13. There was a Time Saver not far from our house that we would go to for Icees. I wasn't aware of it, but she secretly collected a ton of these littered Icee cups with those "Bear Points" that they used to have on them, which you could redeem for free Icees. So she surprised me that summer with a whole cigar box full of neatly cut Icee Bear Points. It was fun to go to the Time Saver to treat my friends to Icees.

Unfortunately, we couldn't make it to Tita's funeral in January 1984. My wife and I had just been visiting family at Christmas time from San Diego where I was completing my Graduate Social Work program. Tita had declined in her health before Christmas, and we certainly got to visit with her a few times.

Well, I had to get back to SDSU for school and other responsibilities, so we were already half way back to California by car when she died. So my parents waited a few days after her death and funeral to tell me about it. I understand why they did this, but I sorely missed not attending the funeral and the family support about her loss.

Since I was working on completing my Master's thesis that spring, I dedicated it to Tita. It was an analysis of the outreach to the Hispanic by the San Diego Area Agency on Aging, where I had done my field placement. It is obvious that both grandparents had an imprint on me, since I wound up getting a social work specialty in Gerontology—the study of aging.

Thanks Grandma Kleinpeter and Tita Horcasitas for all that you have given to me. Now that my wife and I are grandparents, I pray that I can impart to our family some of what you have blessed us with.