The southern coast of Louisiana is being lost with the ebb and flow of the Gulf of Mexico; that is indisputable. The most popular way to help people envision that is saying that "Louisiana loses one football field worth of land every 100 minutes." However, why that land is eroding so quickly is hotly debated, and the time that it takes to cut through all the red tape brings more delays to trying to stop the damage. Though more and more people in positions of power are taking the threat of coastal erosion seriously and allowing projects to take place, it may not be enough to mitigate the damage that's already been done.
The most recent iteration of the Coastal Master Plan, completed in 2017, outlines several projects that have been completed, are in progress, or are in the planning and development phase: the Gulf Intercoastal Waterway West Closure Complex was completed in 2011, several sediment diversion projects have started, and construction on the Caillou Lake Headlands to restore almost 1,000 acres of barrier islands started in 2016. Other projects, such as dumping spent oyster shells sourced from restaurants and Christmas trees into shallow waters to collect sediment and build land, have also garnered some results.
What's worrisome is that the major projects outlined in the Master Plan are slow to start and may not ever happen if the money allocated for them runs out. "There's been two, large-scale river diversions that have been proposed, one in the Barataria area and the Mid-Breton area. Neither of those projects have broken ground. They're in the permitting, engineering, and design phases. The state is hoping to start that process in 2022. There's lots that can happen between then and now when it comes to permitting and designs. So if we're sitting here in 2023 and that's not the case yet, I wouldn't be surprised," said Dustin Renaud, Communications Director of Healthy Gulf (formerly the Gulf Restoration Network). "We're going to need large scale investments from the state of Louisiana and other entities to stop the bleeding and save our coast."
The Coastal Master Plan is a 50-year, $50 billion plan, and it's unsure where all that money will come from, even at this early stage of implementation. Healthy Gulf's Campaign Director Raleigh Hoke explained, "Louisiana is not a rich state. The federal government is not exactly handing out a lot of money to the state right now. Really, the two primary sources of funding that we have right now for coastal restoration is money from the BP Oil Spill settlement and Louisiana's share of offshore oil and gas royalties. BP money is going to run out eventually; the last payment is [scheduled to be paid in] 2031. There might be a little bit of money that comes after that, but that's the last big chunk of money. So the question is when that BP money runs out, how are we going to continue to fund coastal restoration."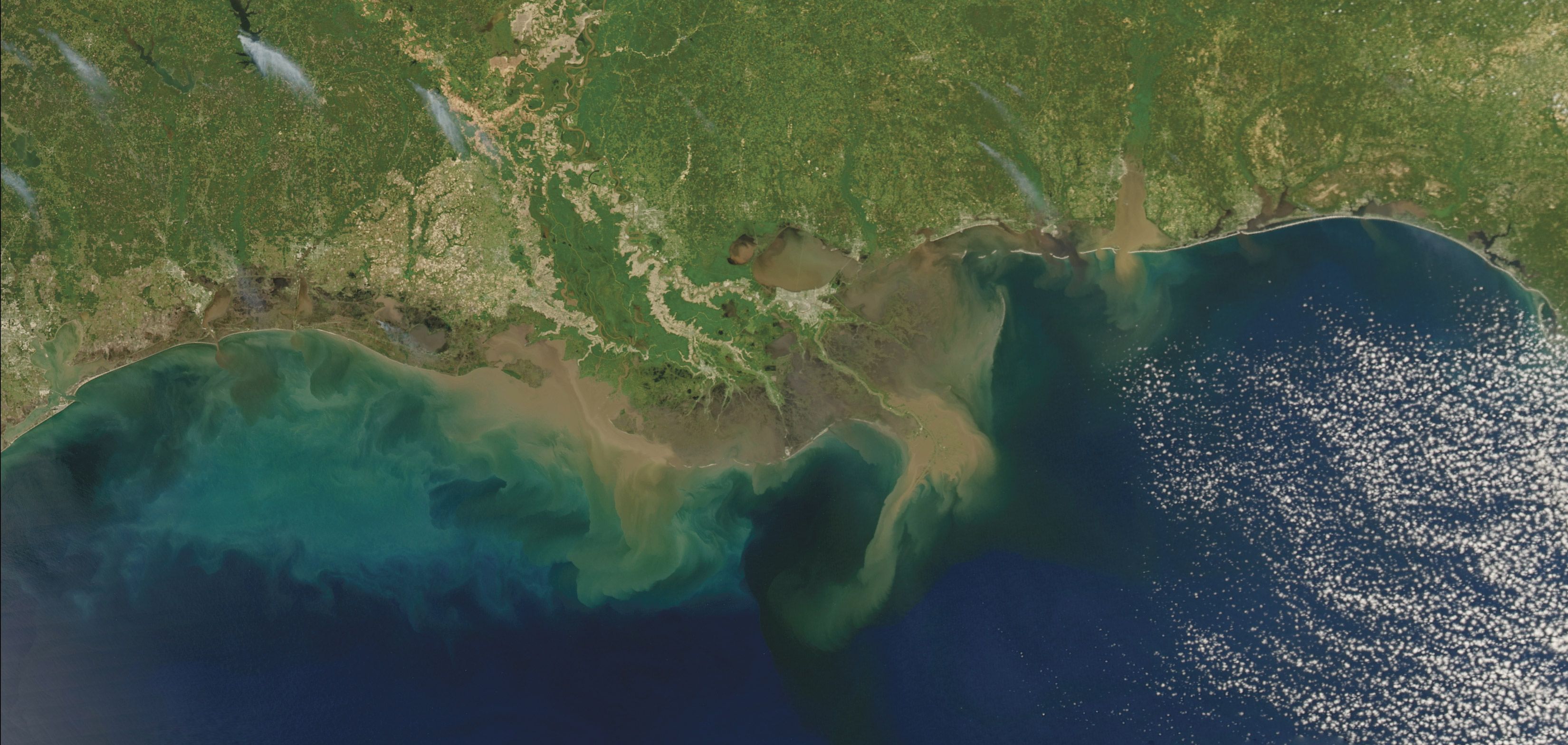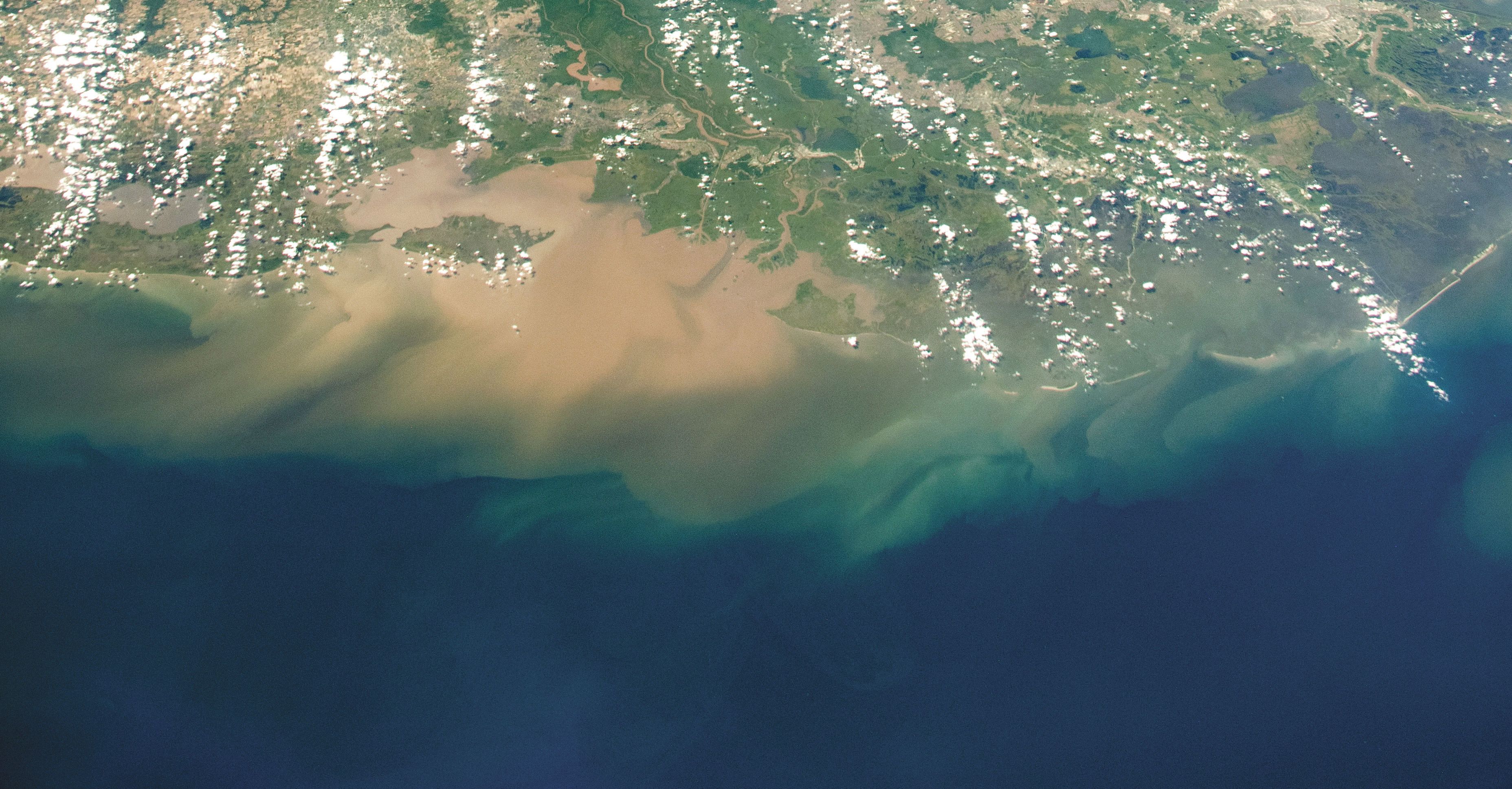 Proponents of coastal restoration have handed the bill for the projects to the oil and gas industries because they seem to be the main culprits of coastal erosion. Hoke continued, "The elephant in the room is the oil and gas industry. Studies suggest that up to 36 percent of our wetland loss is related to oil and gas activity, primarily the pipelines and canals that cut through our coast. Some studies show that it could be 90 percent of our coastal land loss is related to the oil and gas industry."
However, that powerful industry likes to fight that notion, and it's got fans in the state and federal government helping in that fight. "There's a major effort on the parish level to hold these companies accountable and to get them to help pay for coastal restoration through lawsuits. It's definitely a contentious thing when you talk about holding the oil and gas industry accountable for their damage to our coast. But we believe, as many people believe, that it's going to be essential to coastal restoration actually succeeding that they come to the table and not pay for the whole cost, but to pay for their fair share. They need to fix the damage that they've done. Governor Edwards's administration has signaled support for some lawsuits and intervened in some cases." On March 29, New Orleans Mayor LaToya Cantrell announced that she filed lawsuits against several oil and gas companies for their role in the erosion of the Louisiana coastline. She said of her lawsuits, "New Orleans has been harmed... The land that's been lost was a protective barrier defending us from hurricanes and floods. If the current trend holds, New Orleans will be a literal coastal city within the next 50 years." Six other parishes have filed such suits.
Governor Edwards has supported the parishes that are suing major oil and gas industries, but he's been heavily opposed in his efforts by Attorney General Jeff Landry, who champions the oil and gas industry in Louisiana and is vocal in his opposition of those who demonize them.
Attorney General Jeff Landry has called lawsuits against oil and gas companies "junk suits," and he surmised that the reason to thwart these suits is to protect the state's economy. In September 2018, he wrote in the Daily Advertiser in Lafayette that even though "these types of public nuisance lawsuits have failed time and time again, it does not mean they cannot hurt Louisiana if they emerge. For the sake of our economy and the future of our workers and manufacturers, responsible elected officials must oppose these baseless lawsuits." He also said on C-Span in 2017, "The problems that Louisiana faces in regards to its coast erosion problem is mainly contributed to the Corps of Engineers and the national policy that was designed to protect the Mississippi River in its current state. Louisiana's coastal problem has nothing to do with climate change."
There may be a reason for leaders of industry and politics to champion the entities and activities that cause erosion-the more water that creeps on shore and envelopes protected or private land, the more water that can be claimed for mineral rights. "It's netting hundreds of millions of dollars in mineral royalty payments a year, records show," wrote Sara Sneath for the Times-Picayune in 2018. She continued, "The profits on state-owned water bottoms are significant. Revenues from mineral leases on state-owned lands and water bottoms account for 6 to 8 percent of the state's general fund. In 2017 alone, the state's total revenue from oil and gas royalties was $165 million. Water bottoms make up about 99 percent of the production, according to the Louisiana Department of Natural Resources."
The 2017 Coastal Master Plan states, "Although Louisiana has been hit hard by the downturn in the oil and gas industries over the past few years, the state remains a key player in the U.S. petrochemical industry. Louisiana produces 25 percent of the nation's petrochemicals, which has averaged over $17 billion in foreign chemical exports in the past four years."
Louisiana will never look the same, but the Coastal Master Plan's various projects, if implemented, may at least help to stop erosion at its current rate. Hoke concluded, "The future of coastal Louisiana is contingent on the success of this plan. We think about restoring the coast to what it was 100-200 years ago. We're not going to be able to rebuild the coast to what it was. Louisiana has admitted as much during the most recent Coastal Master Plan. There's going to be some really difficult decisions that have to be made. There are communities that will have to relocate because they won't be sustainable to having roads, having utilities, or having land to build on. That's going to be incredibly sad and incredibly difficult. Ideally, it will be a coast that is sustainable that is no longer losing land that provides protection for people who live on the coast. I would encourage folks to spend time looking at what the state is doing and encouraging lawmakers to take part in it. This is the time for folks to weigh in and say how they'd like their communities to be protected, whether it's a levee or helping to restore the wetlands in their backyard."
You can see the Coastal Master Plan at coastal.la.gov, and you can visit healthygulf.org to learn more about coastal projects and litigation.
Photos courtesy of NASA