As summer is coming to an end, many children are going to return to school this month. In the New Orleans area, some students may not have the guidance they may need to have a successful academic year. Son of a Saint, a non-profit organization that aims to transform the lives of fatherless boys, is helping these students by providing support.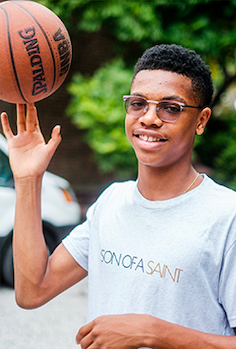 Every year, this organization chooses a group of boys ages 10-12 who will remain mentees until they turn 18. The boys must be fatherless due to either death or incarceration. This allows mentors to support these boys as they grow into young men and graduate high school. Mentors set a good example for their mentees, giving them hope, vision, and opportunity.
Since this program's start in 2011, Son of a Saint has grown from 10 mentees to 170, giving even more young boys the resources they need to be successful. This program sets high expectations from these young men, such as requiring them to maintain a 2.5 GPA and complete at least eight hours of service work each month in the local community.
One way Son of a Saint will be helping these young boys as they go back to school is by hosting a back-to-school fair at 2541 Bayou Rd. The fair will have an assortment of vendors set up to provide information as well as serving food. Some of the vendors will offer library cards, backpacks, after-school resources, COVID-19 vaccinations, and vision/hearing screenings.
"Last year, the pandemic made school more confusing and difficult for students than ever before. This fall, we want to make sure our mentees enter classrooms equipped with a positive mindset and the resources they need to flourish," Son of a Saint Founder Bivian "Sonny" Lee III, stated.
This back-to-school fair will take place from 9 a.m. to 1 p.m. this Saturday, August 7, and is sure to provide young men with the services they need to conquer the school year. The fair will highlight many local community partners, including Ochsner Health, the Greater New Orleans Immunization Network, the NOLA Public Library, NOLA Public Schools, and the Youth Empowerment Project.
For more information, please visit sonofasaint.org.