This year marks the 60th anniversary of the Preservation Hall in New Orleans. Through the years, this celebrated music hall has survived hurricanes, recessions, and now even a global pandemic! Now, 60 years since its opening, the Preservation Hall and New Orleans & Company are holding a benefit gala concert produced by Winter Circle Productions on Friday, October 8 at the Orpheum Theater. The doors will open at 8 p.m. and the event is set to begin at 9 p.m.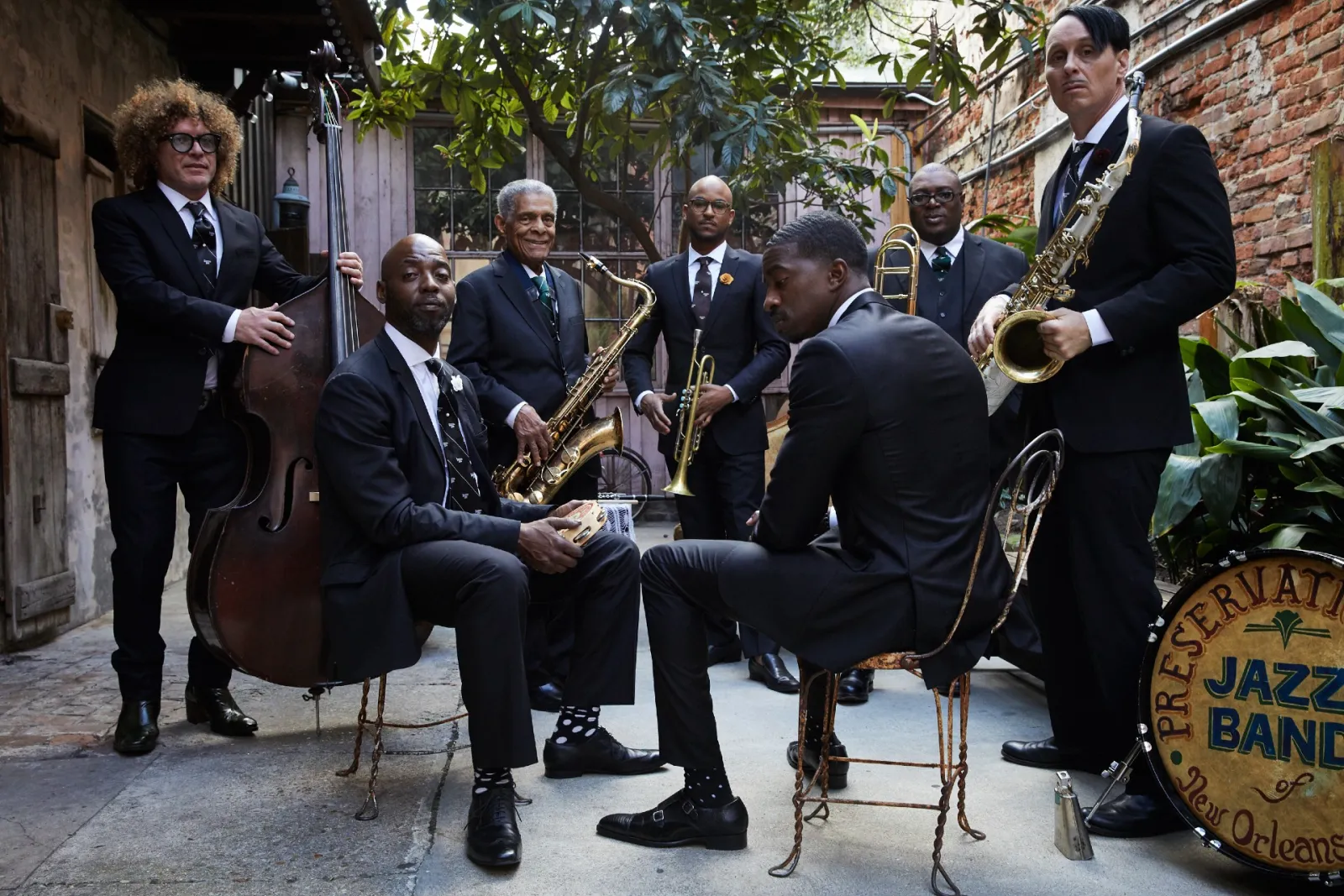 All proceeds from this event will benefit the Preservation Hall Foundation's mission to "Protect, Preserve, and Perpetuate New Orleans music and culture," according to a press release about the event. The benefit gala concert is sure to be a star-studded event, including four generations of musicians from the Preservation Hall as well as the current Preservation Hall Jazz Band.
There will also be a variety of speakers and surprise musical guests who you'll just have to attend the event to see! Much like Preservation Hall's tradition of not announcing its surprise guests until they reach the stage at its annual Midnight Preserves benefit during Jazz Fest, so too will the guests remain a surprise until they hit the stage at the 60th anniversary benefit gala concert.
"To celebrate the 60th Anniversary of Preservation Hall, we are honoring these musical torch bearers, who embody this time-honored tradition. These musicians not only represent New Orleans, they are the world's guardians of the significant and precious tradition that is passed down from one generation to the next," Preservation Hall Creative Director, Board Chairman, and son of founders Allan and Sandra Jaffe, Ben Jaffe, said.
Tickets to the benefit gala are on sale now. For more information about the 60th anniversary benefit gala concert, visit preshallfoundation.org.