Mardi Gras is now over, which means the Lenten season is now in full force. Starving Catholics won't have to worry because the 3rd annual Fish Fry Fridays will be returning to New Orleans starting this Friday.
Fish Fry Fridays, which is a partnership between Louisiana Hospitality Foundation and United Way of Southeast Louisiana, is a local campaign where more than 25 participating local restaurants will donate $1 per every fish fry entrée that is sold each week from March 4 to April 15 to UWSELA's Hospitality Cares program.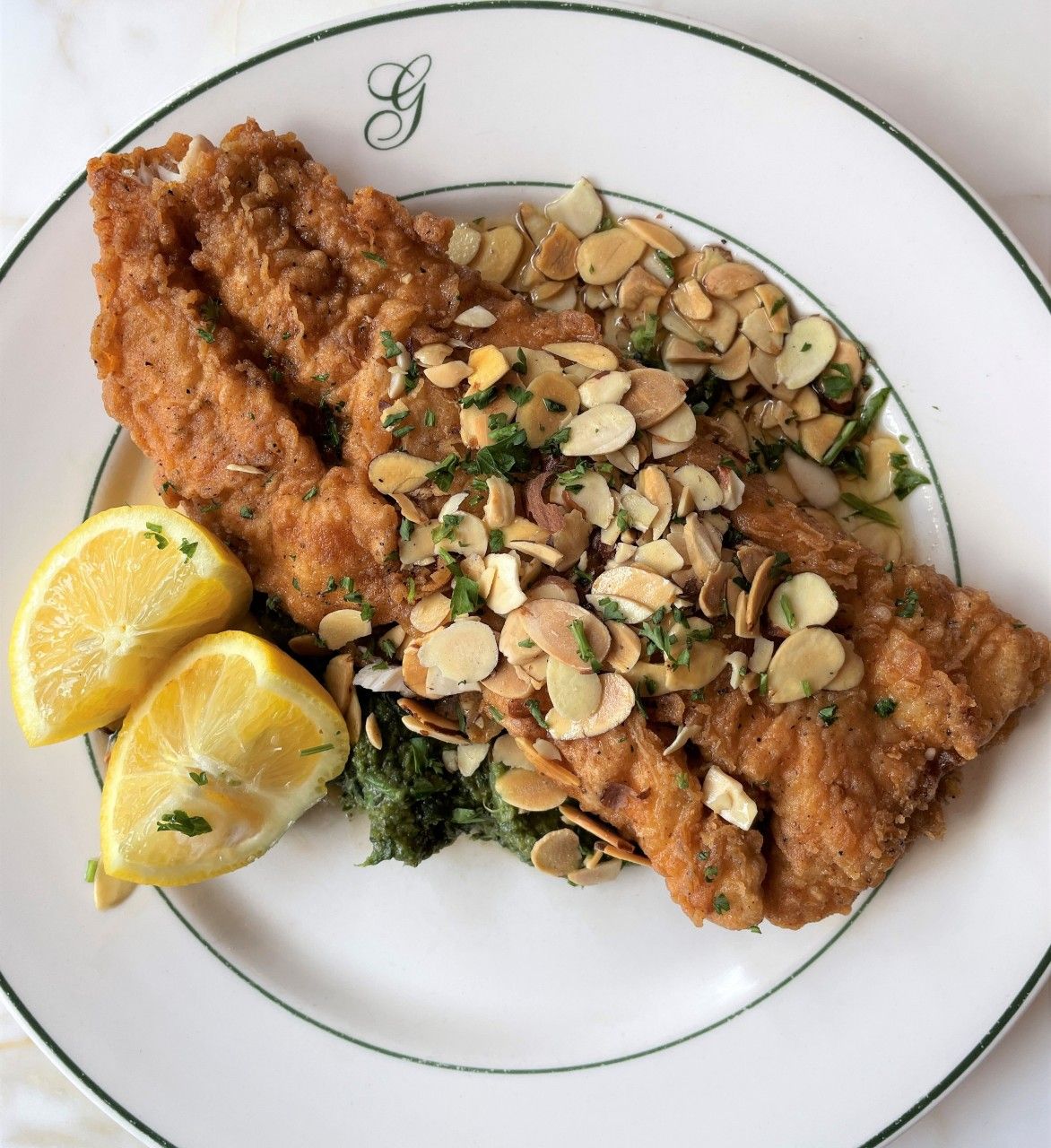 The campaign was originally launched during Lent 2020 to assist local hospitality workers who were laid from their jobs as a result of the COVID-19 pandemic. The Hospitality Cares grant program offers various resources such as emergency financial assistance to cover basic needs such as housing, medical, and utility bills. The emergency grant has previously awarded up to $2,500 to eligible employees at hospitality businesses running active United Way workplace campaigns in the following parishes: Orleans, Jefferson, Plaquemines, St. Bernard, St. Tammany, Tangipahoa, and Washington.
"We are so excited to be able to bring this fundraiser back for a third year," Louisiana Hospitality Foundation Executive Director Jennifer Kelley said. "This community is there for each other through more ways than just financial support—it's the comradery and friendships that sustain us through hard times, but this event has been a winner all around. I'd like to thank our sponsors, restaurants owners and chefs, and our patrons for coming together for our community."
During the 2020 Lenten season, Fish Fry Fridays raised over $12,000 from restaurant sales and gained sponsorship from the TABASCO® Company, which has sponsored ever year since. Additionally, the New Orleans Fish House will be offering discounts to participating restaurants for their seafood features.
"This campaign has not only benefited the seafood industry, but it is giving an economic boost to our restaurant industry and provides New Orleanians with a sense of normalcy," New Orleans Fish House Sales Manager Phil DeGruy said. "We are proud to be a part of helping to strengthen the hospitality industry."
The currently confirmed restaurants that will be participating in this year's Fish Fry Fridays are as follows: 2022:

· Annunciation
· Avenue Pub
· Bienvenue on Hickory
· Boulevard American Bistro - Elmwood & Metairie
· Bourbon House
· Briquette
· Broussard's Restaurant & Courtyard
· Brown Butter
· Cafe Reconcile
· Chef Ron's Gumbo Stop
· Chemin à la Mer
· The Commissary by Dickie Brennan & Co.
· Copeland's of New Orleans - all Louisiana locations
· Fat Boys Pizza
· Francesca Deli by Katie's
· Galatoire's Restaurant
· Gattuso's Neighborhood Restaurant, Bar & Catering
· The Grill Room at Windsor Court
· Katie's Restaurant
· Larder Gourmet Market + Eatery
· Luke
· Ma Momma's House at Pythian Market
· Mahony's Po-boys & Seafood - French Quarter & Magazine Street
· Middendorf's Restaurant - Manchac & Slidell
· Mister Mao
· Peche Seafood Grill
· Pyre BBQ
· Pyre Provisions
· Ralph's on the Park
· Red Fish Grill
· Tommy's Cuisine
· Vyoone's
To learn more and to see all of the participating restaurants' Lenten specials, visit unitedwaysela.org/fishfryfridays.