JUNE 2019
June 2nd:
Bayou Liberty Pirogue Races
St. Genevieve Landing, Slidell, LA
www.louisiananorthshore.com/event/bayou-liberty-pirogue-championship/218/
The 67th annual Bayou Liberty Pirogue Championship is a wonderful way to celebrate Louisiana and these flat bottomed, Cajun and marshland boats. There are competitive races all day long for a variety of age groups, free admission, live music, games, arts and crafts booths, and of course, food and beverage vendors.
June 7 - 9:
Bon Mange Festival
Vacherie-Gheens Community Center, Gheens, LA
www.gheensbonmange.weebly.com
Live bands, prize auctions, and classic Cajun dishes will be the big three highlights of this years "good eats" festival. Fueled by secret, generationally passed-down recipes, this festival is packed with fresh flavors and treats. With free parking and admission, the Bon Mange (good eats) festival takes place inside Gheens Community Center, featuring fresh cooked food for purchase, all harvested from the community gardens.
June 7-9:
Cajun Heritage Festival
Raceland, LA
www.cajunheritagefestival.com
The Cajun Heritage Festival is a great way to get in touch with your Louisiana roots through Decoy's. This annual festival celebrates and judges the best duck carving, whittling, and calling competitions. A three day festival, participants spend their weekend enjoying seafood gumbo, cajun souvenirs and craftwork, painting and texture seminars, along with a Decoy auction on Sunday.
June 8:
Naked Bike Ride
Various locations New Orleans, LA
This yearly nude bicycle ride is organized with two goals in mind. First and foremost, people ride to raise awareness of the values and environmental significance that biking has on our community. The second, celebrating the au natural human body. Participants are encouraged to go "as bare as you dare," all the while promoting environmentally friendly means of transportation in our oil-dependent society.

June 8
Bluesberry Festival
Bogue Falaya Wayside Park, Covington
thebluesberryfest.com
Bring the whole family to this music, art, and culinary event. Headliners Casey James and Johnny Hayes will be joined by Charmaine Neville and others. Enjoy live and interactive art experiences, sit back in the beer garden, and sample some creative preparations of the festival's favored fruit-the blueberry. Kids under 10 get in free and will have tons of fun in the Children's Village. Tickets for adults are $20 in advance, $25 at the gate, and $65 for VIP access.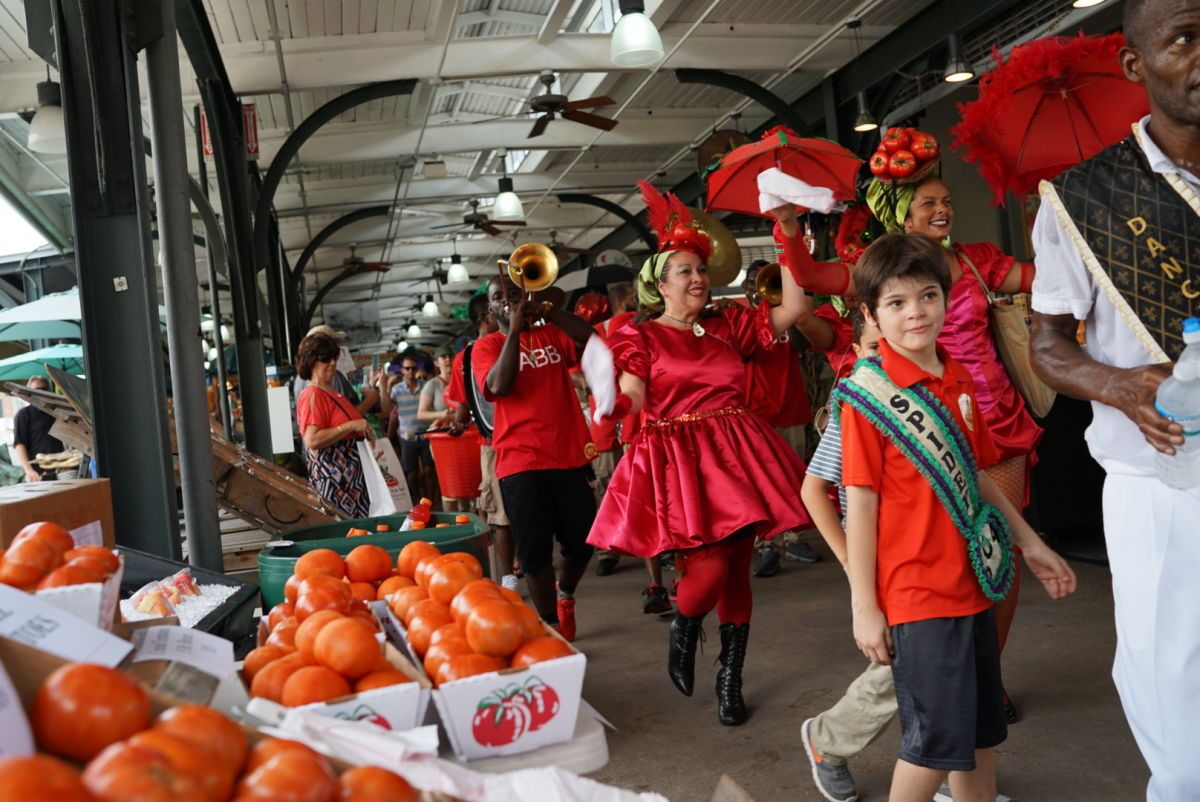 June 8 - 9
Creole Tomato Festival
French Market
frenchmarket.org
The Creole Tomato Festival kicks off each year with a second line parade through the French Market District. For 33 years, this festival has celebrated the coveted, juicy Louisiana Creole tomato. There will be cooking demonstrations, various food booths, live music, and children's games and activities to keep everyone entertained over this two day festival. Don't forget to take part in the newly-added Creole Tomato eating contest!
June 13-15:
LA Corn Festival
Bunkie, LA
www.bunkiechambe.net/lacornfest
The only corn festival in all of Louisiana! See live bands playing every night of this three day festival, street dancers, participate in games, corn shucking, cooking, and eating contests. Come out to Bunkie, Louisiana to honor the impact that agriculture has on our economy for generations. One corn farmer is recognized specifically each year!
June 14-15:
Coushatta PowWow
The Pavilion at Coushatta Casino Resort, Kinder, LA
www.coushattapowwow.com
A family friendly event that showcases the fascinating and unique culture of Native Americans in Louisiana-- specifically the Coushatta Powwow tribe. A two day event that takes place in Kinder, LA, the Coushatta PowWow group performs through drum, voice, and dance competition! Come watch/join in the 24th annual Coushatta PowWow.
June 15:
The Day the War Stopped
St. Francisville, LA
The Day the War Stopped is a wonderful reenactment day and gala to pay tribute to those who fought and died in the bloody Civil War. This festival is celebrated as a day of peace for the war-- a jambalaya cook off, live music and dancing are just a few of the ways that attendees can enjoy themselves.
June 15:
Bicycle Festival
St. Tammany Parish, Abita Springs, LA
www.louisiananorthshore.com/events/annual-events/louisiana-bicycle-festival/
This festival is free for all and requires no registration to show off your fancy bike. All bicycles are welcome: art piece bikes, vintage bikes, and collectables can all be found here! Whether you're a bicycle aficionado or just excited to see some unique rides, the Bicycle Festival is a great time for everyone.
June 21 - 22:
LA Peach Festival
Ruston, LA
www.louisianapeachfestival.org
For a $10 admission fee, Louisiana locals can enjoy this weekend of games, sports tournaments, live music, and of course, peaches! Farmers will have their fresh produce for sale, there will be peach eating competitions, an antique car show, and even a rodeo! This festival runs for two days and takes place in Ruston, LA.
June 21-23:
Let The Good Times Roll
Shreveport, LA
www.ltgtrfestival.com
Rho Omega and Friends is hosting their 33rd annual Let The Good Times Roll festival from June 21st to the 23rd. The purpose of this festival is to celebrate and honor the culture, music, art, fashion, and unity of the African American community in the Shreveport, LA area.
June 21-23:
Catfish Festival
St. Gertrude the Great Catholic Church, Des Allemands, LA
www.louisianacatfishfestival.com
The Catfish Festival takes place each year in Des Allemands-- a city that has circled the title of Catfish Capital for 40+ years! Freshly caught catfish turned into hearty home cooked meals, live music, carnival rides (cost extra), and arts and crafts will all be available. Free admission.
June 22:
Miss Louisiana Pageant
Monroe Civic Center Theater, Monroe, LA
www.misslouisiana.com
The finals and crowning of Miss Louisiana 2019 will take place on June 22nd in Monroe, LA. This year, the 56th annual pageant, nearly thirty contestants will compete from all over Louisiana, many already holding pageant titles from their hometowns. Tickets packages are available for this event.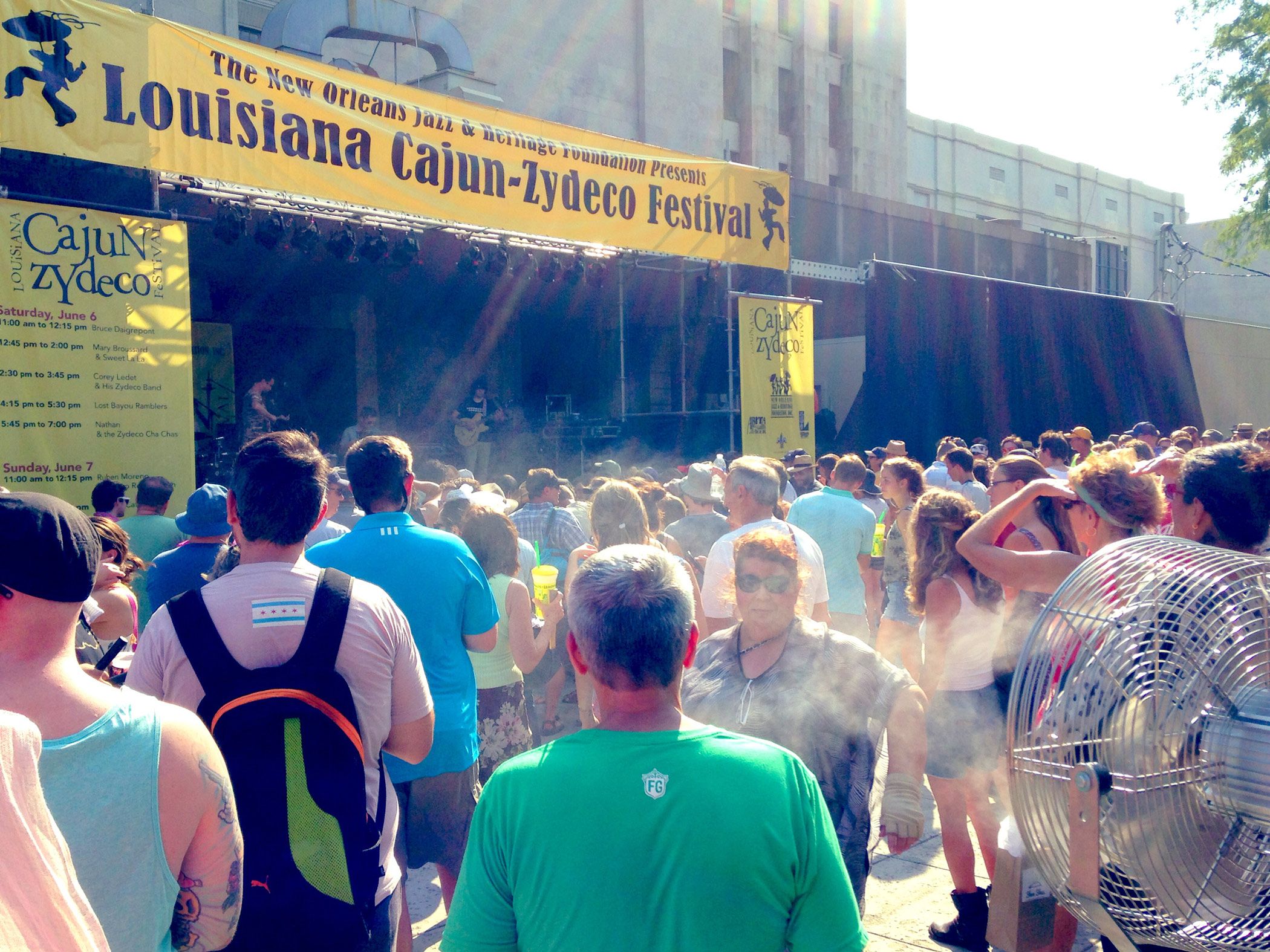 June 22 - 23
Cajun-Zydeco Festival
Louis Armstrong Park
jazzandheritage.org/cajun-zydeco
Featuring exclusively Cajun and zydeco music, this 13th annual free music event, presented by the New Orleans Jazz & Heritage Foundation, highlights some of the most beloved artists in their respective genres. There will also be food vendors, a large arts market, and activities for the kids.
June 28-29:
Watermelon Festival
Beauregard Parish Fairgrounds, DeRidder, LA
www.beauregardwatermelonfestival.com
The Beauregard Watermelon Festival is a two day event filled with contests, pageants, prizes, and watermelons! From carving to seed-spitting, show your watermelon expertise for cash prizes and festival wide recognition of your skills!