This Saturday, June 20, Preservation Hall is hosting a free benefit concert, known as Round Midnight Preserves, via livestream on their website, Facebook, YouTube, and Twitter from 8 p.m. to 11 p.m. to raise money for the Legacy Emergency Relief Fund.
"This streaming event is really a testament to New Orleans, New Orleans music at Preservation Hall, and the greater music community that sees New Orleans as the heart and soul and backbone of the greater music world," Ben Jaffe, creative director of Preservation Hall, says. "[The performers] are all generously participating in this event because of how much they care for the musicians of New Orleans."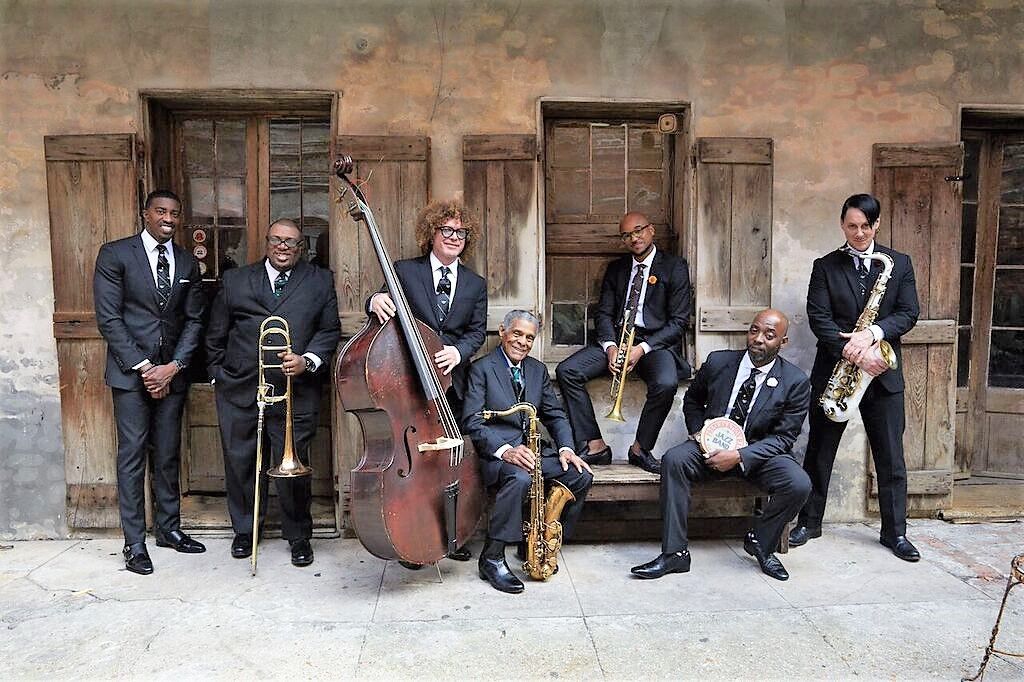 The Round Midnight Preserves concert is inspired by the concert series Midnight Preserves, which is held every year during Jazz Fest, and will feature unseen archived collaborations with the Preservation Hall Jazz Band; new performances from special guests; and collaborators, including Dave Grohl, Elvis Costello, Irma Thomas, Dave Matthews, Beck, Jon Batiste, Jim James, PJ Morton, Nathaniel Rateliff, and others.
Donations during the event can be made on their website, and each donation will be matched by Spotify, dollar-for-dollar, up to $10 million, through its COVID-19 Music Relief Fund. In addition, a live auction will take place for four "Big Shot" seats to a show at Preservation Hall in New Orleans, along with four tickets to one of the following artists' shows in the US: Dave Matthews Band, Foo Fighters, Elvis Costello, Beck, Jim James/My Morning Jacket, Nathaniel Rateliff and the Night Sweats, and Jon Batiste.
"Every year, we look forward to Midnight Preserves as a way to connect with our fans and old friends," Jaffe says. "Just about everyone I'm friends with today, I've met through music or a musical collaboration that came out of Midnight Preserves. It's a blessing to have met so many incredible humans and to have shared our stage and their stage."
In April of 2020, the Preservation Hall Foundation began the Legacy Emergency Relief Fund to provide grants to the Hall's Musical Collective to assist in paying living expenses after loss of work due to the coronavirus.
Charlie Gabriel is an 87-year old senior Preservation Hall member who strongly believes in the mission of Preservation Hall and its music. "Our community of friends, supporters, and artists is our family," he says. "Our music does something to them, and they do something special to the music."
For more information, click HERE.
Photos by Danny Clinch.