Back when I was in high school and just starting to learn the ropes of guitar playing, me and my Uptown/Carrollton area buddies used to play at open mike opportunities at the old Penny Post Cafe on Danneel Street.
Once, when David, Scott and, I ventured towards Fat City where we also sometimes went and we had snuck into the old Augie's Delago Bar in Bucktown of New Orleans located in a three story building dockside on Lake Ponchartrain, I happened to see Chad, a friend of my brother from De La Salle High School.
Augie's was a cool hangout with that it allowed patrons to come to it by boat on Lake Ponchartrain if desired, and so we would sometimes venture outside Big Easy bars like Bruno's and Fat Harry's or from Fat City hangouts like Don Quixote, Poet's, and the nearby Crash Landing, the latter which was housed in an old plane!
While a junior in high school, back when 18 was the legal age for adult beverages if we looked old enough to get in, my buddies and me also found a coffee house. The Penny Post, now called the Neutral Ground, was a throwback to 60s hangouts where we could try our hands at playing non-amplified folk-type music on "open mike nights" and not be exposed to adult beverages.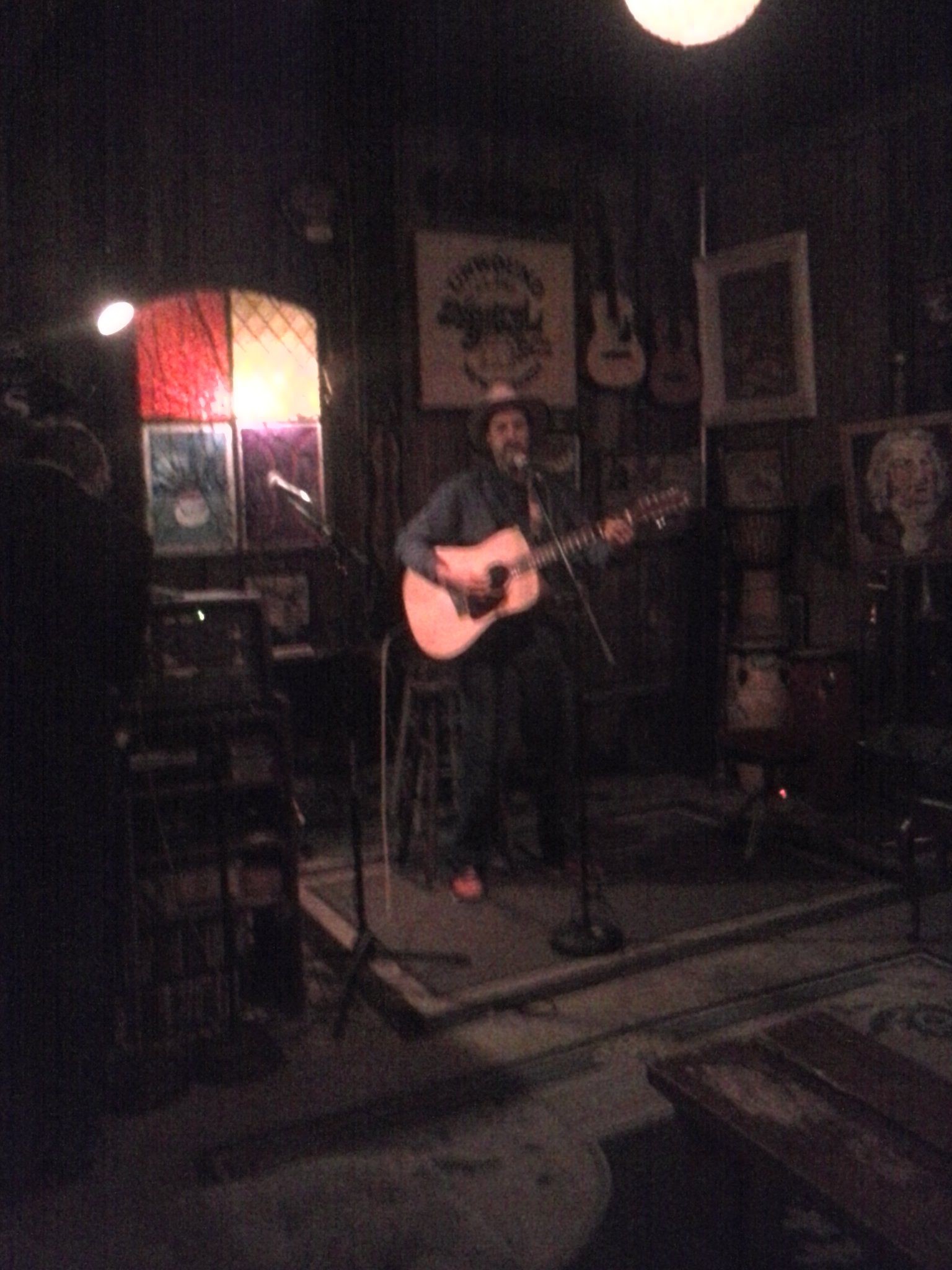 The Penny Post had a real avant-garde atmosphere and folks could play board games like checkers, chess and backgammon while listening to great music like bluegrass and musicians with all kind of instruments like dulcimers and mandolins.

So back to Chad…he was an accomplished electric guitarist whose mentor was Eric Clapton, so I went to say hello to him in between his band's songs.
Chad knew that I was a neophyte guitarist, so he made a great proposal to me: to join in on rhythm with his band for an easy three chord—A, D, E, D—playing of the classic made famous by the Kingsmen: "Louie Louie!"
As noted in Wiki:
"'Louie Louie' is a rhythm and blues song written and composed by American musician Richard Berry in 1955. It is best known for the 1963 hit version by the Kingsmen and has become a standard in pop and rock. The song is based on the tune "El Loco Cha Cha" popularized by bandleader René Touzet and is an example of Afro-Cuban influence on American popular music. 'Louie Louie' tells, in simple verse-chorus form, the first-person story of a Jamaican sailor returning to the island to see his lover."
Since I was very timid back then and had not developed much confidence in my playing abilities, I passed up on this great "guitar here" opportunity—aw, shucks!
Oh well; I eventually gained enough belief in my abilities from playing at church, providing leadership in this and eventually putting together my first of my CDs per the help of my cousin, Kenny Kleinpeter, in the dairy family.
Now, I have a lot of fun playing as a side-kick to my social work private practice, Prayer Care, LLC, as the Man With The Yellow Hat at nursing homes, assisted living, and community-wide events like at "A Place Of Our Own" for special needs individuals in Covington on 7/26/2019.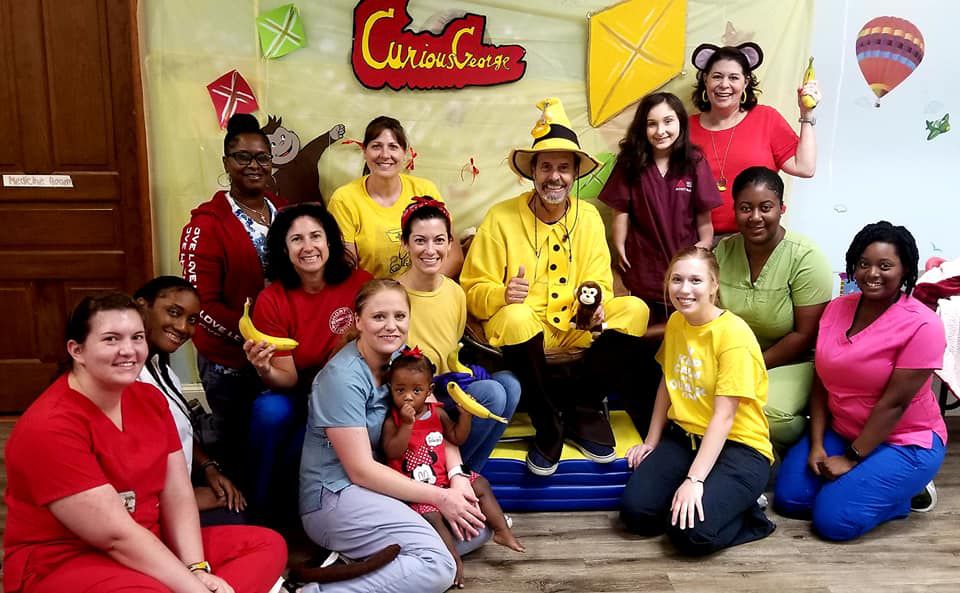 Recently, it was fun to join others I met at the Tunica Hills Musical Festival and Jam in St. Francisville on 8/21/2021.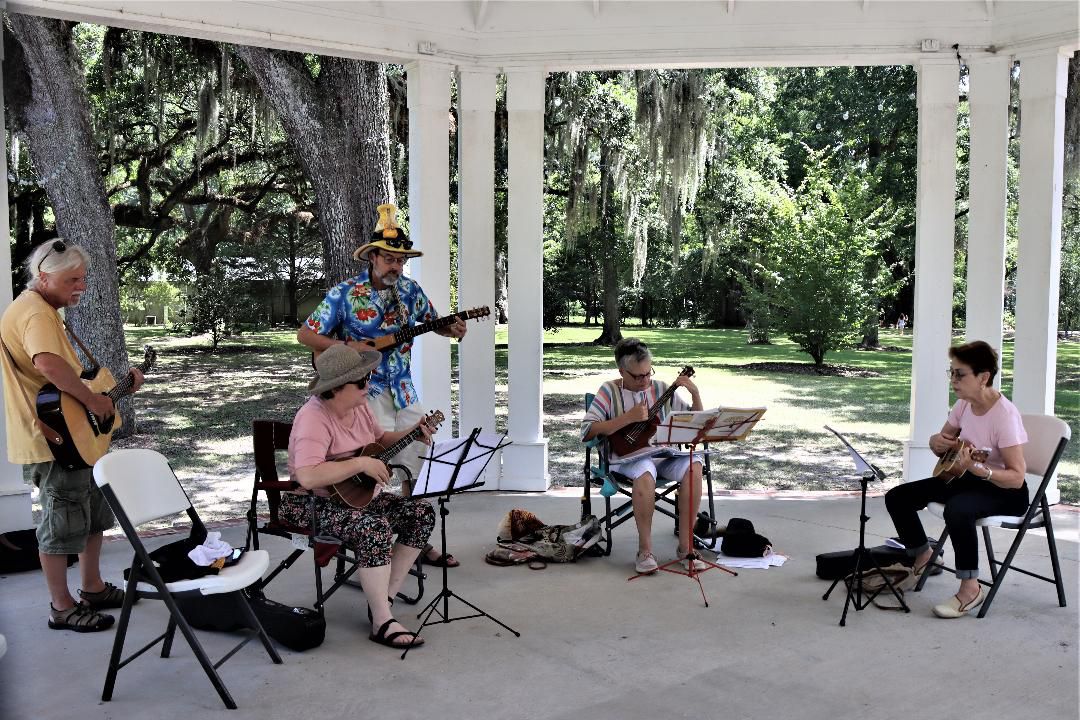 So let me end with encouraging everyone who wants to play guitar—no matter what your talent may be—to make "joyful noises (not necessarily pleasant sounds—lol!) unto the Lord," to quote Psalm 100:1!
And like the song I chickened out on playing once, let me revise it to:
"Louie Louie, oh no
Me gotta go PLAY GUITAR!
Aye-yi-yi-yi, I said
Louie Louie, oh baby
Me gotta go PLAY GUITAR!"