Make your next Mardi Gras weekend an unforgettable experience.
The New Orleans Marriott Warehouse Arts District just unveiled its reimagining of their hotel. It offers the utmost flexibility, sophistication, and comfort to all guests. The newly renovated hotel includes a spacious lobby, state-of-the-art guest rooms, an upscale restaurant and bar, modern meeting spaces, luxurious ballrooms, and an exclusive lounge for Elite and Club members. Unique artwork, prints, sculptures, and furniture also complement the hotel.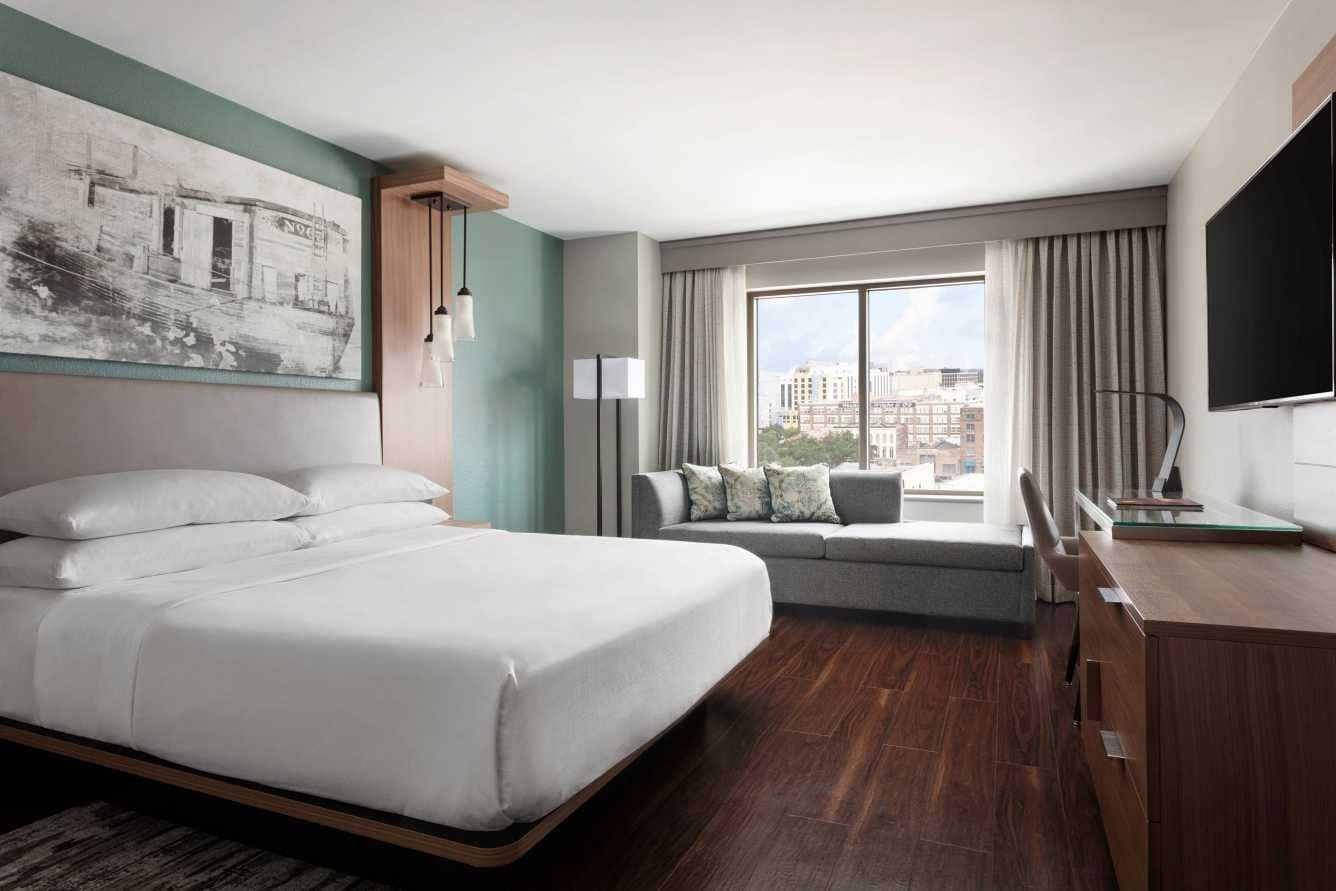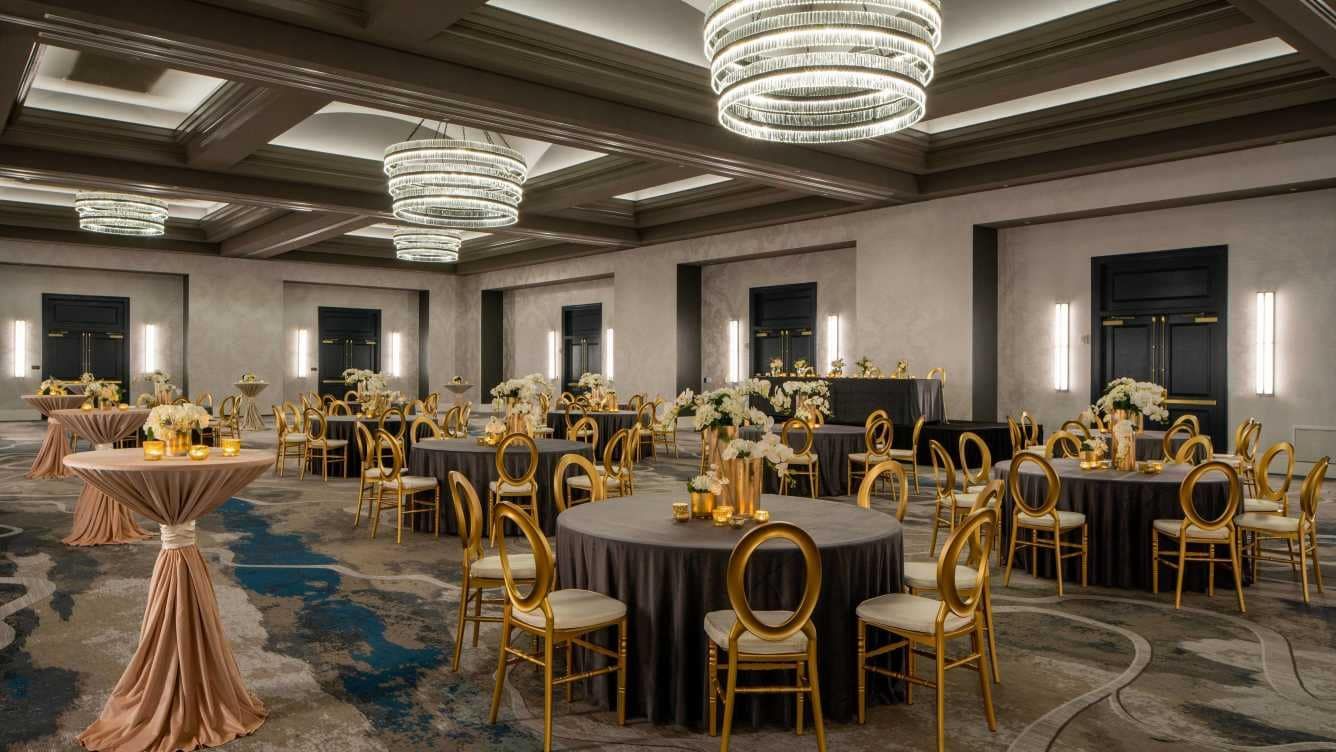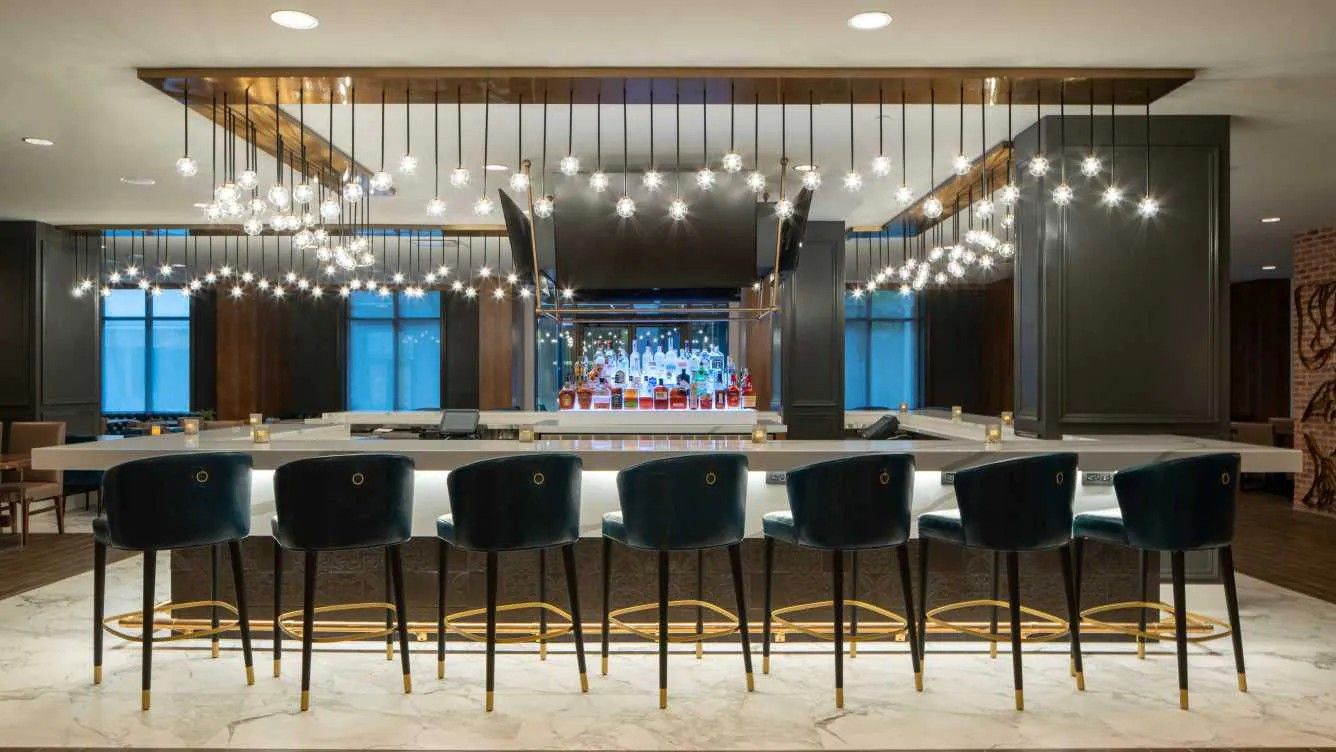 The renovation is part of a plan to upgrade Marriott's regional and global hotels. According to General Manager Joseph Blanchek, the reimagining of the Marriott combines the historic preservation of its warehouse location with modern elements that are desired by every traveler.
"We want our guests to experience forward-thinking, aesthetically pleasing spaces that help foster their inventive nature and allow them to get into their best headspace for success," Blanchek said.
The hotel is conveniently located near the city's most popular restaurants, attractions, bars, venues, and stores. Guests can enjoy unique Creole dining at restaurants such as Galatoire's, Emeril's, Arnaud's, and Pêche. They can also make memories at the city's most popular attractions such as The National WWII Museum, Audubon Aquarium of the Americas, and the French Quarter. Music and spirits at The Howlin' Wolf, Generations Hall, and Republic are also a must. Fulton Street, Canal Place, and The Outlet Collection at Riverwalk are the perfect spots to buy a souvenir. The possibilities are endless.
To celebrate the newly renovated space, the hotel is currently offering its special package "A Howlin' Good Time in Our Resign" to guests, which includes two admission tickets to The Howlin' Wolf, overnight room accommodations, and 20% off every food and drink purchase at the Greatroom Restaurant and Bar. A portion of the proceeds will go towards the New Orleans Musicians Clinic, which provides affordable healthcare to local musicians, artists, and cultural workers, during festival season. Packages are available until Friday, September 30.
Members interested in staying at other Marriott hotels and resorts can earn and redeem points thanks to Marriott's rewards program, Marriott Bonvoy.
So what are you waiting for? Visit marriott.com/default.mi or call 504-613-2888 to book your adventure!