Unprecedented and unimagined, the COVID-19 quarantine has brought the New Orleans live-music scene to a disquieting standstill. Music venues and thoroughfares once bustled with activity, and melodies floated out from open windows and doorways. They now rest in an eerie, penetrating silence that drapes across the city's cleaner-than-usual streets.
In these strange and uncertain times, the creative survival mechanism of the collective brain shared by New Orleans artists has kicked in. And with this pursuit for innovative expression in an unnerving state of affairs has come the emergence of livestreams. This technology offers a way for artists to stream their live performances to the computers and mobile devices of fans quarantined in their homes around the world.
"People stream music all the time, but I don't think people really streamed live music that often," says Ben Dills, CEO and cofounder of River Beats, a locally born EDM media platform. "But now [livestreams are] the closest we can come to connecting. So, it's almost made it a necessity, and people are falling in love with [livestreams] because of that."
Reaching Fans Locally and Beyond
One of the most promising benefits of livestreaming technology for New Orleans musicians is the ability to broadcast their live performances not just to audiences physically present in New Orleans. Artists can also simultaneously reach fans anywhere in the world connected via the internet, often through social media and streaming services like Facebook, YouTube, and Twitch.
And with local and national venues closed for the foreseeable future, this leaves livestreaming as one of the only platforms on which musicians can still engage with their fans in nearly real time. But artists have been grateful to uncover and develop relationships with new fans their music may not have otherwise reached within the physical confines of a local music venue.
"I think one positive is some of my closest friends that live across the country have been able to tune in and livestream. Even my old steel drum teacher from high school was tuning in," says Daria Dzurik, performing artist and founder of Daria & the Hip Drops. "Normally, I wouldn't dabble into this livestream world. But from doing that, I've been able to reconnect with some of these old acquaintances that I know and old friends. And that's been nice—to be able to share our performance experience, to an extent, with people who live across the country."
While livestreams do provide a unique opportunity to reach listeners both within New Orleans and elsewhere, artists have found it challenging to interact with fans in the same way they would during the live sets themselves.
"The spontaneous interaction you get with an audience is tough to recreate," says pianist Josh Paxton. "Even when people are typing responses, at least with the screens we've been doing, there's a pretty significant delay—like between 20 and 25 seconds. So, there's very little opportunity for back-and-forth conversation. You can read something that somebody wrote and respond to it after the fact. But it's not the same as being there, conversing with them in real time."
The lack of real-time audience feedback is not only difficult, but strange for many artists, both new and well-established, and is an adjustment in these times of quarantine. But for many, the livestream interaction is better than none at all, as everyone learns to calibrate to lives now structured by responsible social distancing and, often, social isolation.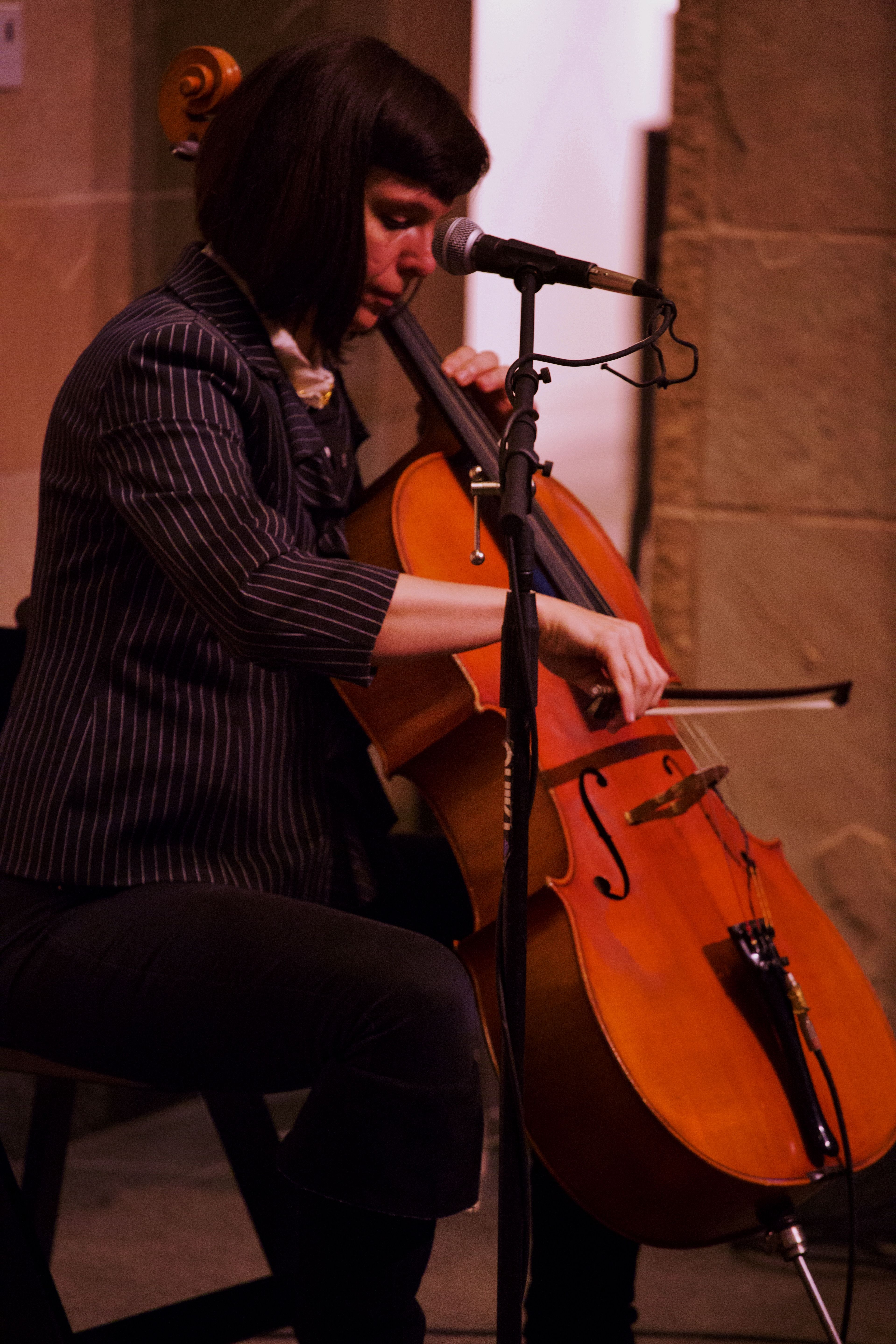 Showcasing Local Underground Talent
Aside from the local luminaries who tend to grace the main stages of Jazz Fest and French Quarter Fest, New Orleans is also home to a thriving underground music scene. These lesser-known artists promote genres like electronic dance music (EDM), metal, and other styles not normally associated with the city's reputed musical output.
"There's that sense of community, I feel like, especially in New Orleans, [so] we've also been showcasing some of our friends," says Kristen Friedrich, cofounder of Earthbound Crew, a bass music EDM collective. "And it's not usually what we would choose to book for venues, but they're our friends, we also like that kind of music, and we want to help our friends and give them a chance to just play. So yeah, it's been kind of fun just experimenting with new sounds and finding new people who like those kinds of sounds, too."
"I've been working with Murda Mystery, my collaborative with my other friends that are also DJs in the city, who are kind of overlooked but are very talented," says DJ and producer Sean McConnell, stage alias Skooby McMurda. "And we just try to give them a place to perform as well."
The forced quarantine of music-lovers worldwide has led to this resulting surge of livestreams, for well-known and newer artists alike. In response, many underground local acts are emerging and reaching new fans across the globe with their live performances. This only serves to support New Orleans's musical reputation and widen the broad scale of the city's repertoire of stylings that it can offer to listeners—and, eventually, to visitors once again.
Utilizing Digital Tip Jars
Besides bringing live music to the masses, the bottom line for New Orleans's music scene is these artists, venues, and promoters still have to make a living. Without a fan or band member to physically walk around with a bucket for tips, that leaves artists with digital tipping options for livestreams.
Apps like PayPal, Venmo, and Cash App enable musicians to still collect tips from tuned-in fans based not just physically in New Orleans, as during a live, in-person gig, but from across the globe.
"I guess, similar to a live show here in New Orleans, you'd say, 'Hey, throw some money in the tip jar if you're enjoying the show,'" says cellist, composer, singer, and improviser Helen Gillet. "So then, I'll put that information up on the screen [during the livestream]."
These digital tips can make all the difference for artists today, across musical genres and performance styles. Sharing music with fans remains the primary objective of most livestreams, but digital contributions, even of just a few dollars, enable fans to directly support the music and artists they love.
This is a welcomed interaction for artists, as quarantine prevents them and their fans from being able to share the space and energy of that musical experience in the same vicinity.
"I'm really, really appreciative of people who were kind enough to contribute, because you can certainly watch for free and nobody would blame you for that," says New Orleans musician Brad Walker. "But people were really generous about contributing, and that is super helpful. Obviously, there's no other income coming in right now, other than things that I can sell online, like digital downloads and stuff like that."
Working Around Audio- and Video-Quality Issues
Livestreams can certainly help local artists, promoters, venues, and festivals looking to pay their bills and interact with their fanbases. But the effort doesn't come without its own hurdles and headaches.
Chief among them is audio and video quality. Recreating the experience of a live set remains a challenge, in part due to the limited accessibility of adequate and affordable recording and streaming software and equipment. And still, the end product often can't compare to what music fans have come to expect from New Orleans live music productions.
"Because of the limited bandwidth on the internet, the audio and video quality definitely suffers tremendously, and when you're going to see a show, you know that that's all you're looking for," says Keith Magruder, founder of SideBar Nola, an improvisational jazz-focused venue in Mid-City. "To be able to do really awesome live sound and video, you'd have to have a lot of equipment. So, all of a sudden, everyone's income is cut off. How are we supposed to be able to do this if we can't buy the equipment?"
Struggling to Connect
Another major challenge that local musicians and their fans face with livestreams is combating issues with connectivity via New Orleans's Wi-Fi and data networks.
"Whether I'm using my 4G network or Wi-Fi, I know my Facebook might crash and things like that," says Tristan Gianola, composer, guitarist, and production manager at Carnaval Lounge. "I think I'm going to move my internet router into the room where I do the actual livestreaming, so I can rely on that more instead of eating up data. I usually resort to the data because [the livestream] won't be interrupted as much."
Internet connectivity lags and breakdowns on either the artist's stream or on the receiving end for listeners can interrupt the euphoria of becoming absorbed in a live-music experience on both sides. And with artists hinging their livelihoods on this ability to virtually connect with fans, the quality of New Orleans's local Wi-Fi and data towers has never been more important for the local live-music scene.
"All of my hopes and dreams as a live performer rely upon this streaming technology, so when that fails, that's a big blow," says Gillet.
Moving Full-Stream Ahead
Even with technical glitches and challenges in recreating in-person live music experiences, New Orleans musicians, promoters, and venues are pushing forward with hosting regular livestreams for fans. Until the local live events calendar returns in full force, fans can expect livestreams to be part of the "new normal" for connecting with their favorite artists in New Orleans and elsewhere.
"I'm hoping once this is all over and [SideBar Nola] opens up again, we can continue to do the live feeds and keep bringing all this magic to the world, so to speak," says Magruder. "And then, once other people start working, hopefully we'll be able to continue to get those contributions online."
Despite the life-changing effects of the COVID-19 quarantine, New Orleans's live music scene refuses to quit, in typical local fashion. The good times do keep rolling—even if, for now, they're in a digitized virtual universe.
Photos by Steve Hatley