Ghosts, like people, may dwell in a place past their checkout date for any number of recurring reasons: longing, retribution, unfinished business. One city-specific deal closer for both the living and living dead when selecting a forever home to drape their seersuckers though is the food. Below are four historic French Quarter staples to indulge in sustenance and superstitions this Halloween.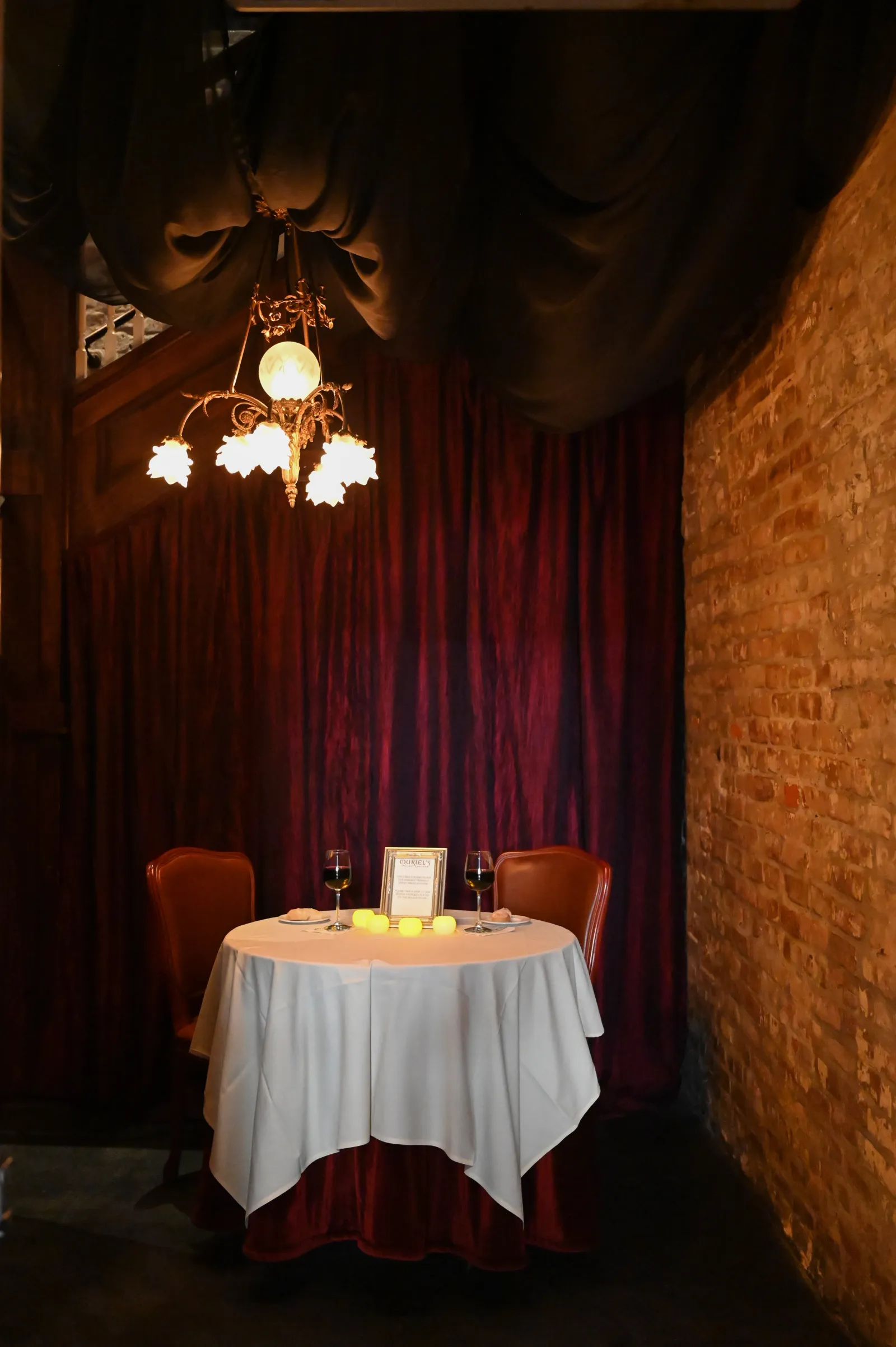 Muriel's Jackson Square, 801 Chartres St., muriels.com
The first stop on our gastronomical ghost tour is Muriel's. Humbly bookending St. Louis Cathedral on the postcard-prevalent periphery of Jackson Square, its landmark-heavy locale is a prime attraction for human and spectral sightseers alike.
However, the renowned restaurant has a few ghosts of its own: most notably Pierre Antoine Lepardi Jourdan, who, after rebuilding the property into his dream home following the Great New Orleans Fire of 1788, lost it to a gambling debt. Riddled with regret, Jourdan took his life on the second floor where Muriel's Inner Séance Lounge now resides.
Paranormal investigations have uncovered supernatural contact all throughout the property, but nowhere as strong as in the Séance Lounges. These period-themed parlors submerge visitors in the sensual splendor of New Orleans Storyville age—its seductive magenta tones and plump-pillowed seating make it the perfect setting to sink down with a drink while Jourdan looks on unexposed, vicariously reminiscing on his best years. In recognition of its endless guest, Muriel's keeps a table permanently reserved for Mr. Jourdan.
The Jimani, 141 Chartres St., thejimani.com
Walk off your delicious meal from Muriel's with a stroll down Chartres for a nightcap at The Jimani. The Jimani is well known for its extensive beer selection; less known is the heartbreaking history of the building housing this late-night haunt, stocking more spirits than those found behind the bar.
Though the site likely began booking its supernatural vacancies more than a century ago, its most horrifying act of terror occurred less than 50 years ago.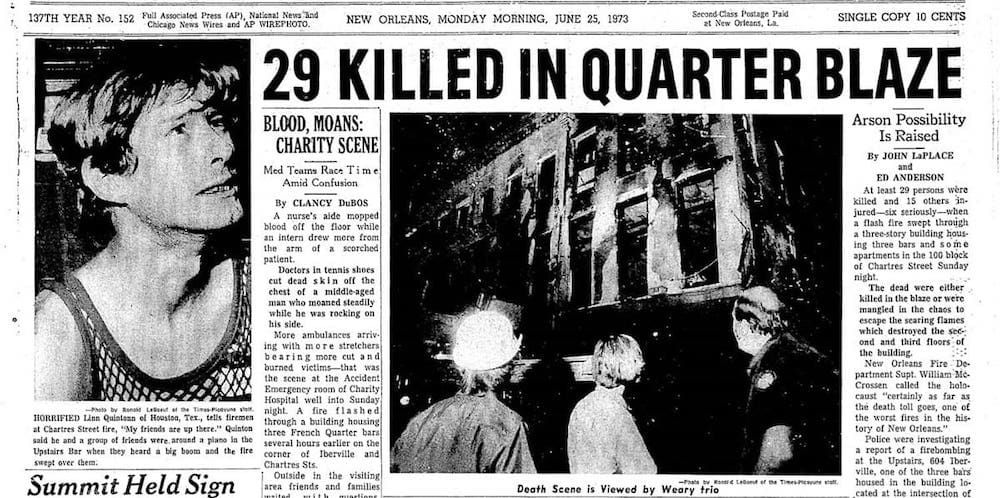 On June 24, 1973, the second-floor, silently housing a gay bar known as the Upstairs Lounge, was firebombed: 32 patrons died in what was then the country's largest recorded LGBTQ+ targeted mass murder. Homophobia was commonplace then, keeping reporting of the hate-crime to a whisper; however, a plaque memorializing the deceased was eventually installed in the adjoining sidewalk on the fire's 30th anniversary. Inside, the building's third floor remains unused and still bears burn marks on its window frames and back stairwell.
In October 2014, Where Y'at participated in a paranormal investigation led by Down South Paranormal's Kevin Betzer in this unoccupied third floor space. Prior to the investigation, Betzer reported his team had previously interacted with numerous spirits there. These included Eddy, a young boy who responded to nursery rhymes, as well as a woman named Mary who consistently left guests shaken in an area since referred to as "Mary's Room."
Betzer theorized these ghosts could date back to a polio outbreak in the early 1900s…they also may have died somewhere else. He believes the building's horrific past made it a spiritual gateway "from one end of the block to another"—think the Gozer tower from the original Ghostbusters. Using a light-metered response device (also featured in Ghostbusters) and ghost box to communicate with the deceased, I spoke with a young man trying to reach out, as well as an older gentleman trying to silence him.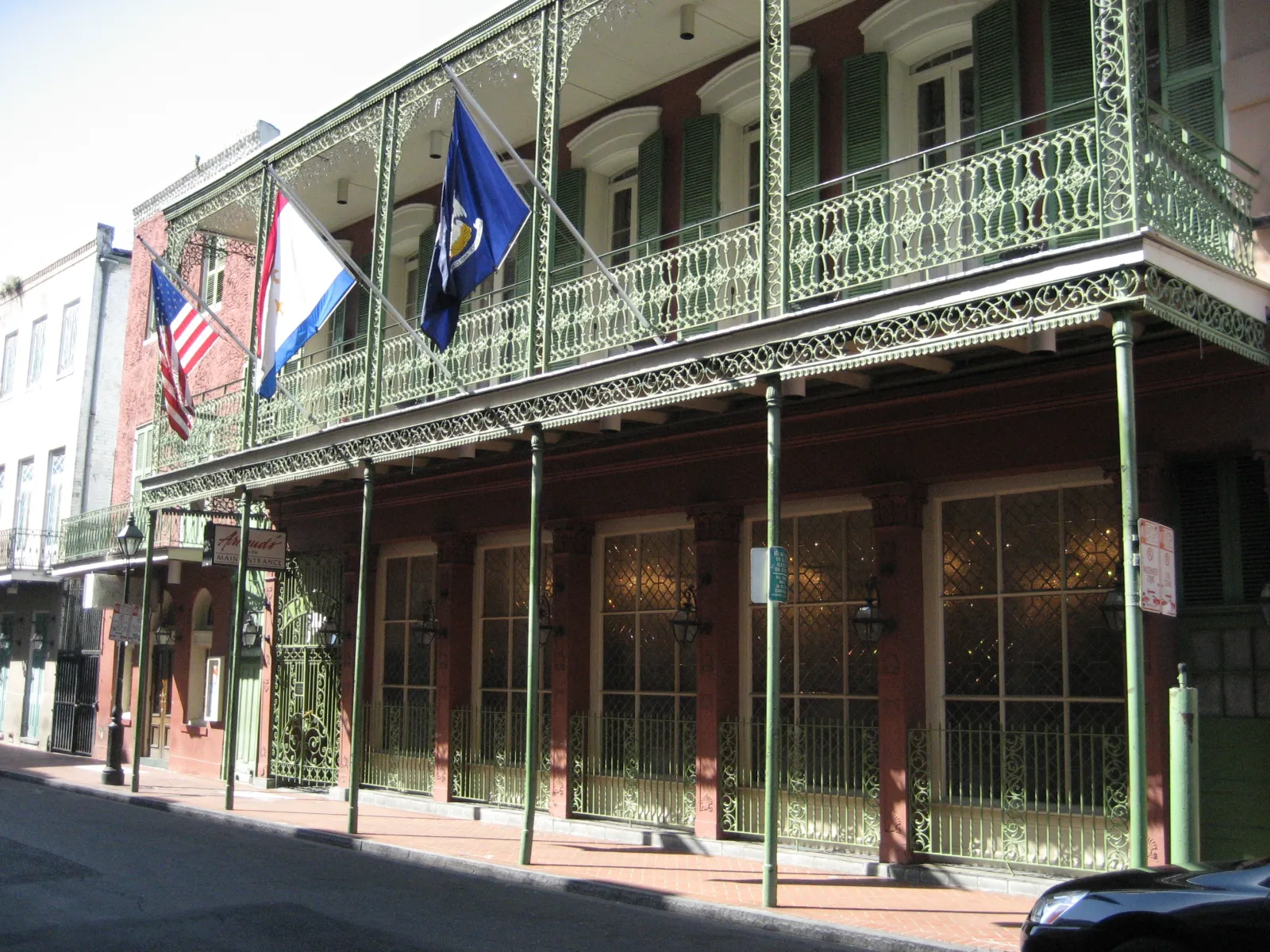 Arnaud's Restaurant, 813 Rue Bienville, arnaudsrestaurant.com
A perfectionist's work is never done—so far-be-it from death to unclench Count Arnaud Cazenave's iron grasp on his namesake's enduring four-star rating. The count continues to meticulously govern his staff, commanding nothing less than peak performance nearly three-quarters of a century after his passing. In her book The Haunting of Louisiana, Barbara Sillery recounts several instances of busboys frozen in their tracks by a frigid presence jolting them from the shadows; likewise, the main dining room balcony is said to be occasioned by a tuxedo-clad gentleman bearing an arresting resemblance to a self-portrait of the count in the same room.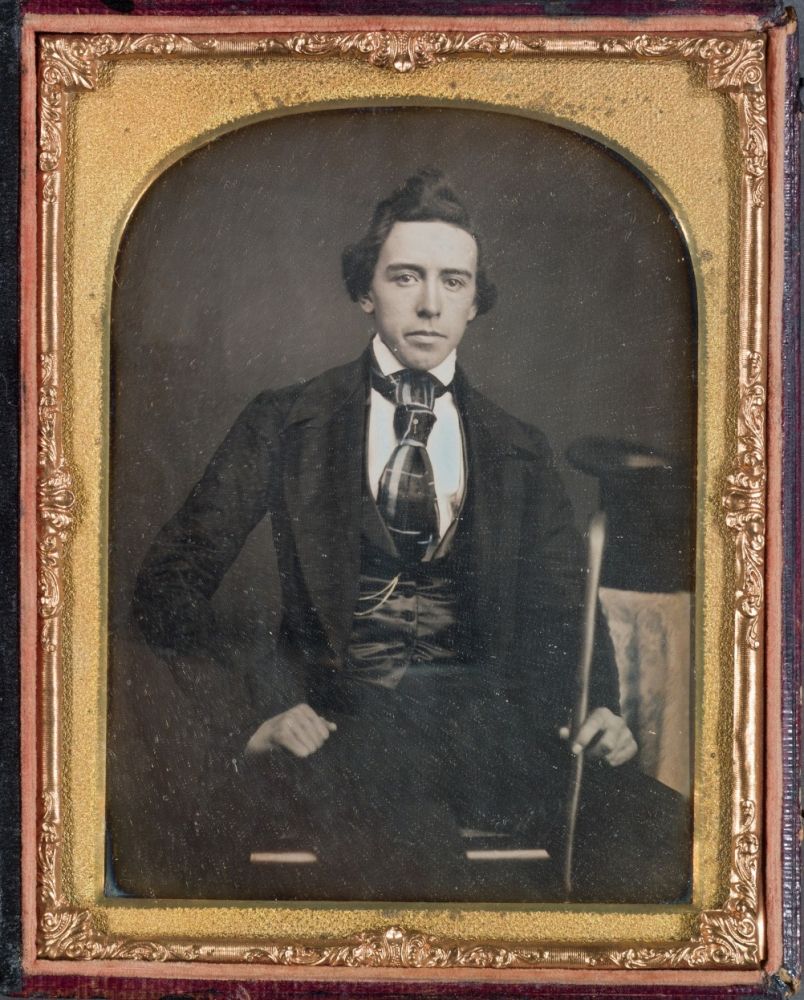 Another spirited apparition believed to be Germaine Wells, the count's daughter and successor, is commonly seen gallivanting through the restaurant's Mardi Gras Museum. Housing more than a dozen of the 22-time Mardi Gras ball queen's dresses, the renowned exhibition space bearing her name is no doubt Well's own personal heaven on earth.
Brennan's Restaurant, 417 Royal St., brennansneworleans.com
Brennan's, like Arnaud's, remains under the observant afterlife eyes of its most esteemed kitchen staff. Chef Paul Blangé, creator of Brennan's famous Bananas Foster, and sommelier Herman Funk are believed to be heard after hours banging utensils and clinking bottles, signaling the night's end. Funk's persistent influence is evident, as Brennan's was named Wine Spectator's 2021 Grand Award winner.
A less benevolent spirit may still dwell in a second-floor parlor once referred to as The Red Room. It's blood-red walls and bygone moniker aren't the only things reminiscent of The Shining: the property's 18th century homeowner, Monsieur LeFleur, murdered his family before hanging himself from the room's chandelier.
Once the site of abundant eerie activity, the space was the (uneventful) focus of an August 2005 episode of Ghost Hunters. It has since been rebranded the Morphy Room—named for former resident and chess prodigy Paul Morphy—following renovations this past decade. While spiritual sightings are less frequent on the second floor following the remodeling, staff still trade stories of the odd apparitional appearance.
"A lot of the other servers used to talk about the resident ghost," Kathy Bradshaw, a former Brennan's server, said. "They claimed to frequently hear weird noises or discover an occasional missing or misplaced object."
Bradshaw recalls serving a guest one evening who, upon returning from the bathroom, appeared pale, as if she had just seen a ghost…and she had.
The patron told Bradshaw that a man was waiting for her when she came out of the bathroom. After a brief conversation, she followed him to the Morphy room, where he just…disappeared.