Preserving a classic … The beloved neighborhood spot Parasol's Restaurant & Bar has changed hands again after the previous owners were unable to renew the liquor license due to unpaid taxes. But now the Irish Channel shop has new owners, Mark Bruser and Kimberlee Banning, who are slowly bringing the almost 70-year-old bar back to life with much needed renovations and repairs. The bar is currently open on the weekends only, and the kitchen, along with their po-boys, should reopen any day now. 2533 Constance Street, (504) 302-1543, facebook.com/ParasolsNOLA
Bayou baking … Local baker and U.S. Army veteran Kelly Mayhew has, at last, opened his own digs in the Bayou St. John. Appropriately named Mayhew Bakery, the new spot is located in the former Bibleway building on the corner of Orleans Avenue and N. Rendon Street. All of your favorite sweet and savory pastries are available at the corner bakery, from sourdough boules and multigrain loaves to Nutella cream danishes, almond croissants, and Cajun meat pies. Mayhew Bakery is open Wednesday through Sunday, 7 a.m. to 2 p.m. 3201 Orleans Avenue, (504) 702-8078, facebook.com/mayhewbakery
From global to local … A Creole-Italian joint has opened in the space formerly occupied by Susan Spicer's Mondo in Lakeview. Dubbed Elle-J's, the new neighborhood restaurant is a collaboration between chef Ludovic Gerrets and Jason Serpas and features menu items such as wood-fired pizzas, char-grilled oysters topped with artichoke, garlic, and breadcrumbs, fried calamari, she-crab soup, and pappardelle bolognese. Elle-J's is open Tuesday through Sunday, 11 a.m. to 11 p.m. 900 Harrison Avenue, (504) 459-2262, ellejslakeview.com
Keepin' it green … Though it's been around for a long time, vegetable-based diets are becoming more popular in the Greater New Orleans Area, with vegan restaurants opening all around town-most recently, NOLA Vegan Cafe. Located in the Carrollton neighborhood on Leonides Street, the new green eatery is the brainchild of "vegan-ista" and social worker Sonya Brown, whose pop-ups and catering enabled another step forward. Offering dishes such as chickpea tuna salad, banana waffles, and oyster mushroom po-boys, this quaint little cafe is also a place where Brown can help other foster kids (like herself) get a leg-up and learn the value of hard work. 1923 Leonides Street, (504) 210-7106, geauxnolavegan.com
Getting into the spirit … The Sazerac Company, based in New Orleans since 1850, recently opened the Sazerac House. Billed as "an immersive, spirited experience exploring the history of New Orleans through its cocktails," the new space on the corner of Canal and Magazine Streets features cutting-edge technology that allows visitors to saturate themselves in the Vieux Carre during the 1800s, chat with virtual bartenders, and take a seat at a simulation of the original Sazerac House cafe tables. Not only an interactive museum, the Sazerac House also serves as a distillery, producing about a barrel of Sazerac Rye each day as part of the exhibit, and features special tastings and seminars. 101 Magazine Street, (504) 910-0100,sazerachouse.com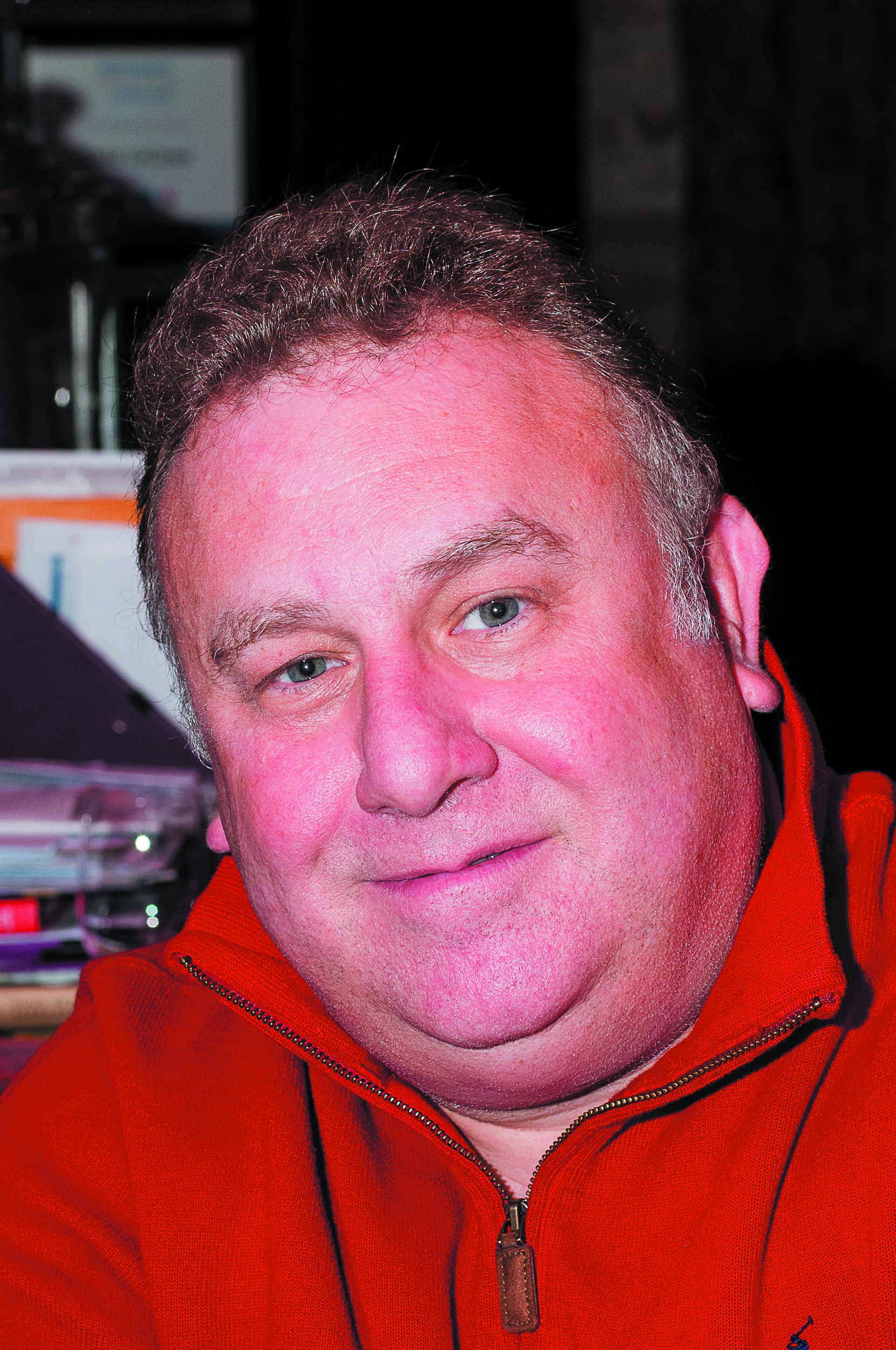 He's back! … Chef Duke LoCicero, owner and chef of the French Quarter restaurant Cafe Giovanni that closed two years ago, is back and raring to go at his newly opened Dab's Bistro in Metairie. Taking over the space on Hullen Street that was formerly occupied by neighborhood restaurant Cello's, LoCicero's new spot has brought back some old favorites, such as his famous fried oyster appetizer, plus a bevy of cocktails and Southern Italian small plates for late night dining in the 'burbs. 3401 N. Hullen Street,dabsbistro.com
You'll have a ball! … The Link Stryjewski Foundation has announced the culinary lineup for its 5th annual Bal Masqué, scheduled for January 17 and 18, 2020. As in previous years, the event will kick off with a Chefs' Dinner at Calcasieu, the Link Restaurant Group's private event space above Cochon, featuring chefs Donald Link, Stephen Stryjewski, Nancy Oakes (Boulevard, Prospect, and as of fall 2019, Tosca, San Francisco), and Nancy Silverton (Osteria Mozza, Pizzeria Mozza and chi SPACCA, Los Angeles). "I've always admired Nancy Oakes' commitment to the San Francisco community, especially her involvement with Meals on Wheels, and Nancy Silverton's inspiring philanthropic spirit has shined for Alex's Lemonade Stand Foundation events for the last ten years," said Link.
All proceeds from the Bal Masqué go to help nourish and educate New Orleans youth who face extreme poverty, trauma, and violence-empowering them to realize their potential and become active, positive members of the community. The following chefs will offer small plates alongside Chefs Link and Stryjewski at the Bal Masqué: Nina Compton (Compère Lapin, New Orleans), John Currence with Vishwesh Bhatt (City Grocery Restaurant Group, Oxford), Suzanne Goin (Lucques, Los Angeles), Paul Kahan (Big Star, Chicago), Mike Lata (FIG, Charleston), Richard Reddington (Redd Wood, Yountville), Andrea Reusing (Lantern, Chapel Hill), Maggie Scales (Link Restaurant Group, New Orleans), Chris Shepherd (Underbelly Hospitality, Houston), and Frank Stitt (Highlands Bar and Grill, Birmingham). Each chef will present a unique dish, while mixologist Neal Bodenheimer (Cure Co., New Orleans) will present Caribbean and classic cocktails, in addition to other libations offered throughout the evening-including Champagne Henriot, fine wine, and local beer. For more information about Bal Masqué and the Link Stryjewski Foundation and to purchase tickets to both the Chefs' Dinner and Bal Masqué, visit balmasque.linkstryjewski.org.
Honoring a legend … The New Orleans Wine & Food Experience has announced that the 2020 Ella Brennan Lifetime Achievement in Hospitality Award will be presented to Louisiana's culinary ambassador to the world, Chef John Folse. The gala celebration will take place at Ritz-Carlton, New Orleans on January 29, 2020, at 7 p.m. "The breadth of Chef Folse's contributions to the hospitality and culinary industry, as well as his support of so many non-profit organizations, cannot be understated," said Ewell Smith, incoming NOWFE President. "It's difficult to imagine a more deserving recipient of this honor."
For tickets and more information, visit
nowfe.com.
Movin' on up! ... Tujague's, the second oldest continuously running restaurant in New Orleans, is moving from 823 Decatur Street to 429 Decatur Street. The new, three-story space actually dates back to the 1840s and formerly housed the recently defunct Bubba Gump Shrimp Co. In an effort to preserve the history of Tujaque's, there will be a replica of the original bar from the early 19th century, and the main dining room will include mirrors, wainscotting, famous photos, and 6,000 miniature liquor bottles-a well-known collection of the late owner, Steven Latter. "Tujague's is a slice of New Orleans history in America's oldest neighborhood, the French Quarter-and that will not change," says Mark Latter, owner of Tujague's. "We will take great care in maintaining the storied history our guests have appreciated for nearly two centuries at our new home."
(504) 525-8676,tujaguesrestaurant.com