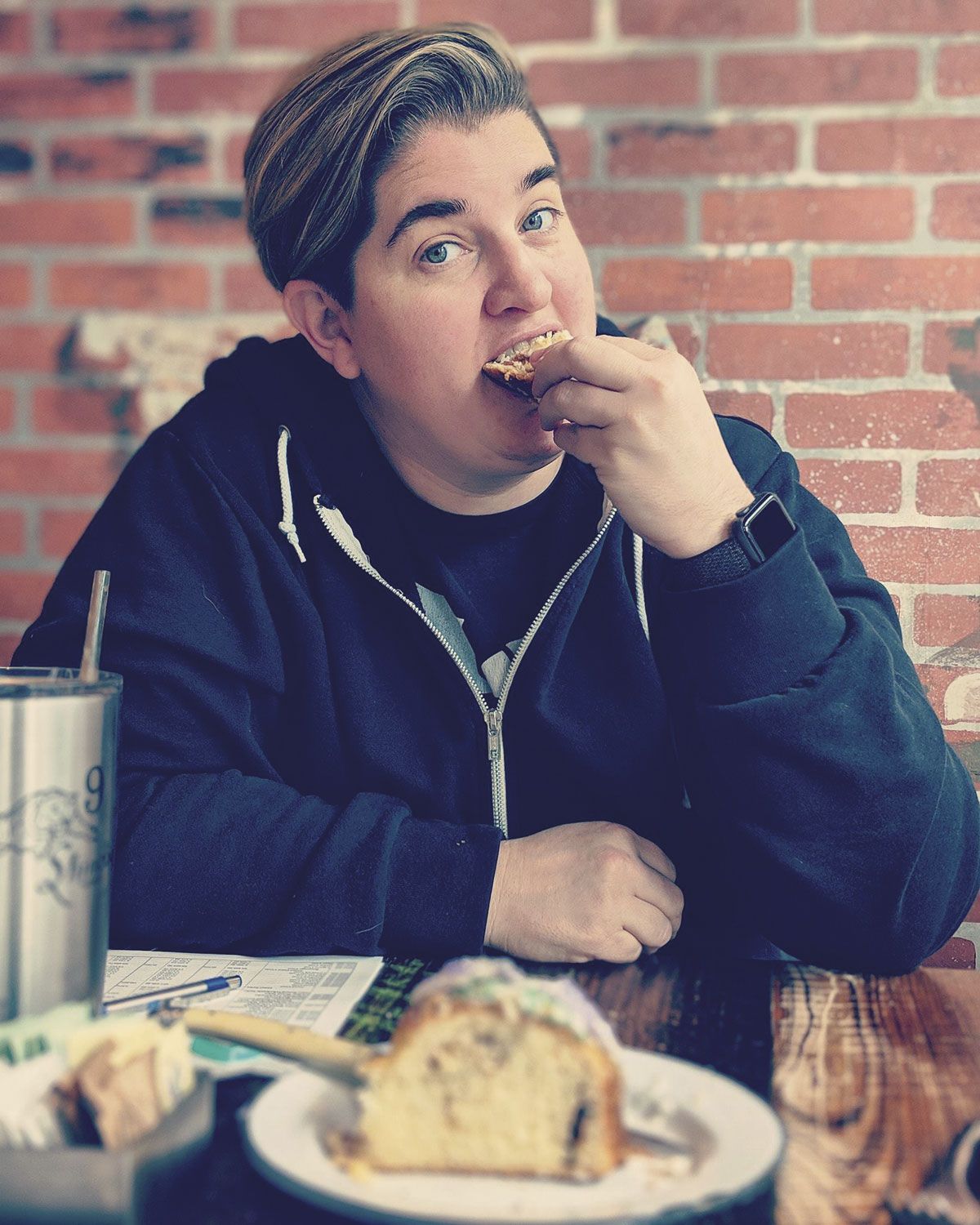 Bringing home the Beard… All congratulations to Kelly Fields, who recently came home with the 2019 James Beard Award for Outstanding Pastry Chef! Fields is the chef and partner who opened Willa Jean in 2015, a popular Downtown bakery and restaurant in the trendy new South Market District. Named after Fields's grandmother, Willa Jean is open daily with a front bakery and a full restaurant, offering dishes like cornbread with Poirer's cane syrup, griddled banana bread, fried chicken and Tabasco honey biscuits, and banana pudding with Nilla Wafers and whipped cream.
611 O'Keefe Ave., (504) 509-7334,willajean.com
Keep the java flowing… Beloved local coffeehouse chain PJ's just opened another spot in New Orleans East. Located on Read Boulevard across from Joe W. Brown Park, the new shop offers the same specialty hot, iced, and frozen coffee beverages using only the top 1 percent of arabica beans, plus organic teas and fresh pastries. Visit and try one of PJ's signature coffee concoctions, like the Honey Crème Brûlée with PJ's espresso and steamed whole milk, sweetened with honey and caramelized sugar.
5733 Read Blvd.,pjscoffee.com
Taking the lead… Emeril's Homebase recently announced the promotion of Darren Chabert to chef de cuisine of Meril, Lagasse's latest restaurant in the Warehouse District. A longtime veteran of Emeril's Restaurants, Chabert was born in New Orleans, a "kid with his nose to the stove" who was raised on his grandmother's and great-grandmother's French cooking. Former chef de cuisine Will Avelar departed from Meril in a decision to focus full-time on Mawi Tortillas, his family's tortilla-making business located in Metairie.
424 Girod St., (504) 523-3754,emerilsrestaurants.com/meril
Chef's choice… According to The Advocate, chef Kazuyuki "Kaz" Ishikawa is planning to open his own restaurant, inspired by omakase dining (essentially, letting the chef decide your meal). The new restaurant, to be called Nagomi, is scheduled to open this July at 3214 Burgundy St. in the Bywater. We're ready for anything, Kaz!
A wholesome move… Patricia-Anne Donohue and Ziggy Cichowski, owners of Maple Street Patisserie in the Riverbend, have announced their new wholesale location on Laitam Lane in Harahan. "We needed to acquire a much larger space due to the increase in business in our wholesale company," says Cichowski. The duo is "thrilled" about the larger space, being a part of Jefferson Parish, and having room to equip the new location with more efficient and state-of-the-art equipment.
124 Laitam Ln.,cargocollective.com/maplestreetpatisserie
Coming soon to the LGD… The highly anticipated new restaurant concept by dynamic-duo chefs Michael Stoltzfus and Kristen Essig of Coquette is slated to open early this summer! Dubbed thalia, the neighborhood joint is nearing its launch with five things in mind: "quality, comfort, affordability, consistency, and sustainability." "We hope to create a space where neighbors come to take a moment, eat thoughtful meals, and enjoy the company of each other," says Essig. "We are also creating thalia as a way to create creative and leadership opportunities to the young people we employ."
1245 Constance St.
Seeking other horizons… According to NOLA.com, celebrated chef Slade Rushing has parted ways with Brennan's, the iconic pink French Quarter restaurant he helped reopen back in 2014. Rushing, who formerly worked at MiLa with his wife Allison, was a James Beard finalist five years in a row and earned Brennan's many accolades from both local and national media. The talented chef has said he left to pursue new opportunities, but has not disclosed what those might be. We're rooting for you, chef!
417 Royal St., (504) 525-9711, brennansneworleans.com
Going green… After running a kitchen installation inside the Siberia Lounge, a music venue on St. Claude Avenue, chef Matthew Ribachonek has opened his own digs just a few blocks away. The Green Room Kukhnya, located on St. Bernard Avenue, is offering an expanded menu of its Eastern European specialties, including dishes like borsch, kielbasa, blini, pierogi, golubtsy (stuffed cabbage rolls), and much more. The Green Room offers dinner every night but Tuesday and stays open till midnight Thursday through Saturday.
1300 St. Bernard Ave., (504) 766-1613,greenroomnola.com
Wine & Music... Feast in the Foundation Room at the House of Blues New Orleans on June 6, 2019, during the JUSTIN Wine Dinner. Guests will enjoy a four-course dinner with wine pairings from JUSTIN Vineyards, a winery that is among the highest rated by enthusiasts and is renowned for combining old winemaking processes with advanced technology. For tickets and the full menu, visit houseofblues.com/neworleans.
So sad to see you go …
While it's exciting to see new restaurants and other eateries open, we know deep-down that others will have to close, even fairly new arrivals, whether we like it or not. Just recently, Atlanta-based bagelry and deli Goldberg's Fine Foods shuttered unexpectedly after only a one-year stint in the CBD. There's no word as of yet as to why the chain closed this location.
In other news, after three years of operation, Trinity Restauranton Decatur Street has closed. The space that formerly housed the popular Italian restaurant Maximo's was extensively renovated and opened as Trinity, with chef Michael Isolani as the executive chef. Though reasons for the closing still remain hazy and mired in rumor, Trinity's owner Hugh Uhalt confessed to The Advocate that he is planning a new concept for the space later
this year.