Cha Wa is a Mardi Gras Indian funk band that formed in 2014 and is based in New Orleans. The band is famously known for its Grammy-nominated album Spyboy, which was released in April 2018. The music and name of the band are inspired by the traditions of the Mardi Gras Indian tribes, whose presence in New Orleans date back to the late 19th century. These Mardi Gras Indians are groups of African Americans who spend the morning of Fat Tuesday in the streets banging handheld percussions and chanting. They honor and pay respect to Native American tribes by wearing their traditional apparel and playing their music, while also mixing African cultural elements into both.
While the band is all about celebrating Mardi Gras and continuing the tradition of funk music in New Orleans, it was hard to properly celebrate Mardi Gras in 2021 with no parades. The week leading up to Mardi Gras, the band got together to perform on a Jazz Fest inspired float for Good Morning America. Joe Gelini, Cha Wa's drummer, said the live performance gave them some pre-COVID normalcy because they have not performed for a live audience in a long time. The social distancing regulations have made outdoor concerts and performances very difficult over the past year. Vocalist Ari Teitel added on to that comment and said, "It's fun to play music by yourself in a safe situation, but there is nothing like playing in front of a live audience and sharing that connection with other humans." Through this performance, the band got the opportunity to relive a pre-pandemic experience and share their passion for music with others. On Fat Tuesday, the band members spent time enjoying the house floats and festive vibes in the neighborhoods, while chatting with friends and family over Zoom and social distancing outside.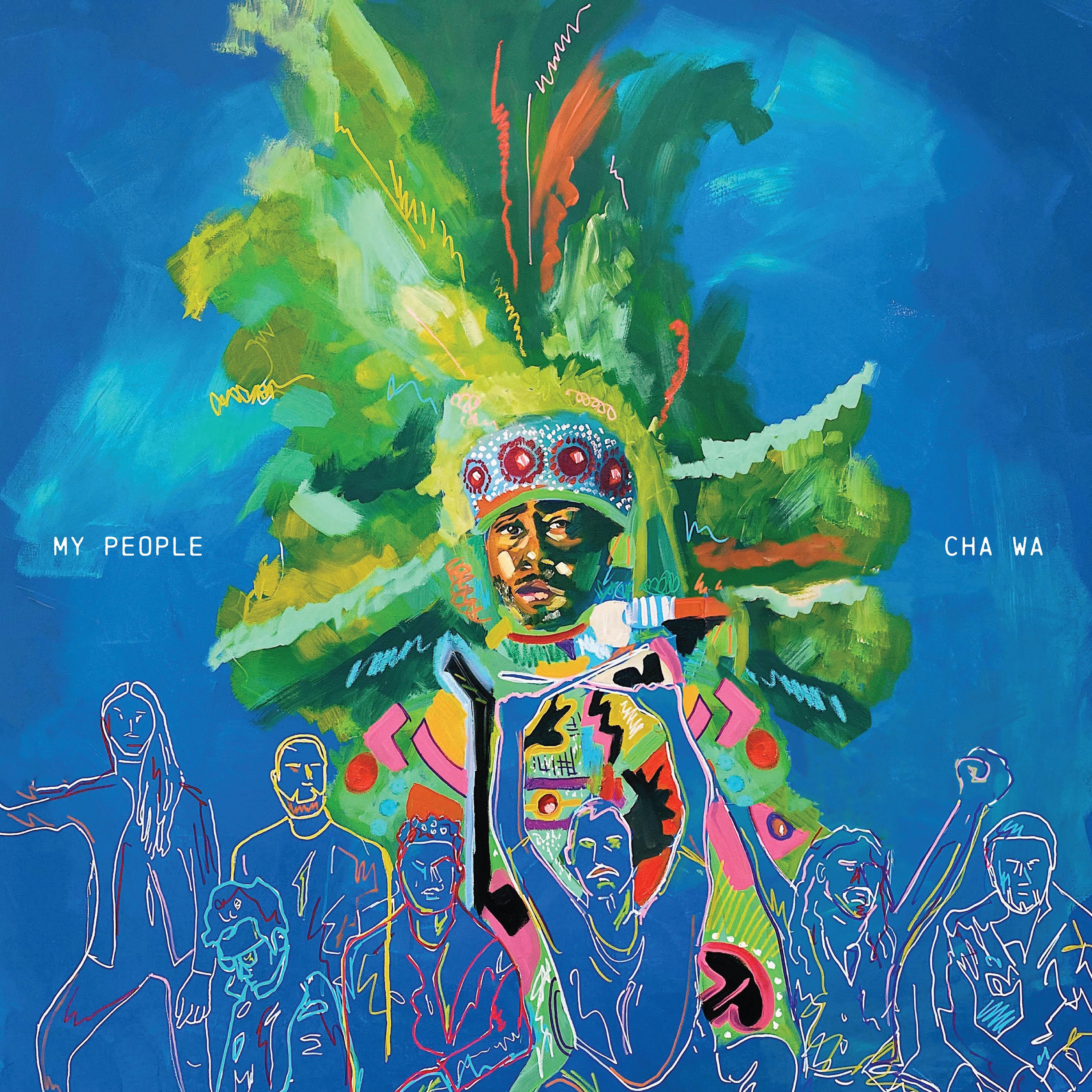 The pandemic has definitely changed and revamped the music scene in New Orleans. The band has been participating in porch shows and live streams on social media to stay engaged with fans and the New Orleans community. So far, people have shown great interest for live music, and the demand for live performances will be very high once the pandemic comes to an end. If anything, the pandemic has made people aware of how important live music and art really is to their everyday lives. Once the pandemic is over, Cha Wa said the first thing they want to do is go on tour. While Gelini mentioned going on tour can be challenging, 5:30 a.m. flights out of airports can come to feel like a routine. A routine that they have so desperately missed.
The band is releasing a new album on April 2, 2021 titled My People. The album is inspired and built on the rich culture and traditions of New Orleans. It was recorded in late 2019 and early 2020, so it was done before the pandemic hit.
For more information, follow the band on Twitter, Instagram, and Facebook. And if you would like to support our local musicians who have been affected because of this pandemic, consider donating to the Jazz & Heritage Music Relief Fund.