#CreateLouisiana has announced the return of its annual French Culture Film Grant giveaway. Since 2015, the organization has been dedicated to the uplifting and preservation of Louisiana's creative economy, and has awarded over $260,000 to local artists and filmmakers. Continuing its partnership with French television network TV5MONDE USA, #CreateLouisiana is looking to sponsor one Louisiana-based team looking to create a short or feature-length film that showcases and celebrates the state's unique connection to French language and culture. The selected applicants will get to see their work premiere at the New Orleans French Film Festival in 2023, as well as be broadcasted on the TV5Monde channel.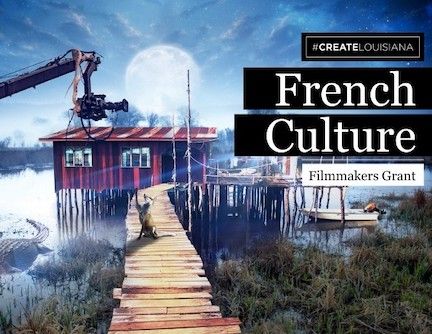 CEO of TV5MONDE, Patrice Courtaban, had this to say about the opportunity: "Everything that the Film Grant represents exactly mirrors the mission of our network in relation to supporting and nurturing French culture and language in both Louisiana and across all of America. As well, the TV5MONDE USA family takes great pride in our role [in] helping to provide a platform for these very talented creators." The TV network has reportedly been instrumental in keeping the French Culture grant available since its inception, and their dedication to this end speaks to their commitment to giving francophone citizens of the United States a greater creative voice.
For those interested in applying for the grant, the process will be divided into two stages. The first of which entails a jury of entertainment professionals and grantmaking representatives reviewing all submitted applications, and determining the five best suited to proceed. The criteria for selection will include, but not be limited to, the following: originality of script or treatment, representation of Louisiana francophone culture, experience and quality of the director/producer team, and overall strength and viability of the project. Following this, the top five selected teams will move on to pitch their projects and be interviewed before a panel of judges during the weeks of May 23 and 30, 2022. The deadline for application is May 14, so for any who feel they have a story to tell that fits this description, now's the time to get moving.
For additional information about #CreateLouisiana and its sponsors, or for more instruction and details on applying, visit www.CreateLouisiana.com