Our weather has gotten cooler, the holidays are right around the corner, and footballs are soaring—all setting the tone for one hell of a party. Sure, we're all getting ready to feast for Thanksgiving, sing Christmas celebrations, and ring in the New Year (and Mardi Gras), but take a break from your busy shopping schedule to enjoy the autumnal breezes and a backyard wing fest.
One Heck of a Wingding!
Whether you prefer flats or drums, New Orleans is a town touting a veritable smorgasbord of wings where you can find every flavor under the sun, including sweet and savory bites, the likes of which you never dreamed. Just swing by the grocery for a six pack (or a case) of your favorite local brews and get ready to give wing to one of the tastiest celebrations you'll have all season.

Bourrée Cajun Smokehouse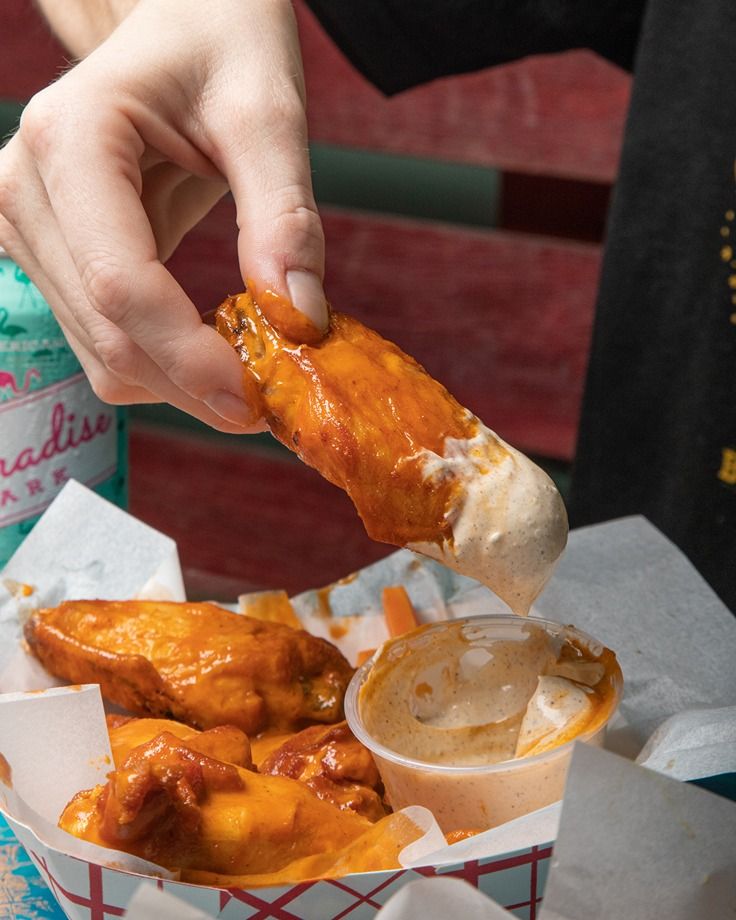 Put your dancing shoes on for the wow-factor wings at Bourrée Cajun Smokehouse on S. Carrollton Avenue. Another exceptional creation of local chef Nathanial Zimet (Boucherie), Bourrée is a smokehouse and (more recently) an incubator, hosting pop-ups from all over the country, most recently Colombian street food vendor @Waska_NOLA and Connecticut-born, Joel Griffin, with @joelslobsterrolls. But weren't we talking about wings? All of Bourrée's wings are smoked, fried, and then tossed in incredible sauces like sweet mango BBQ, kimchi, and lemongrass. Sit down to an order of wings, add some fries or a 12-oz fresh-fruit daiquiri, and you've got a meal that'll set your toes a-tappin'.
Theo's Neighborhood Pizza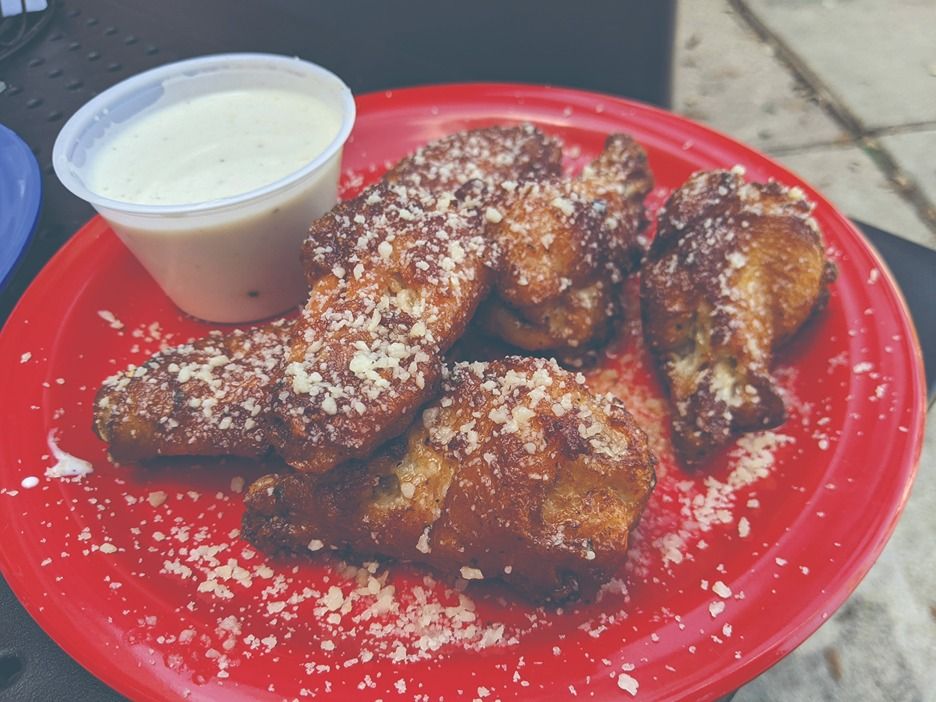 While Theo's Neighborhood Pizza is mostly known for their thin-crust pies, it would be a mistake to dismiss their incredible wings. In all five locations across the GNO, you'll discover a respectable wing menu, with crisply-fried wings served hot with sauces like BBQ, Thai, and spicy Buffalo, but keep an eye out for specials like their recent fall feature, garlic butter and Parmesan. All wings are served with Theo's signature creamy Italian dressing for dipping and at only $14 per dozen, sharing is completely optional.
Bayou Hot Wings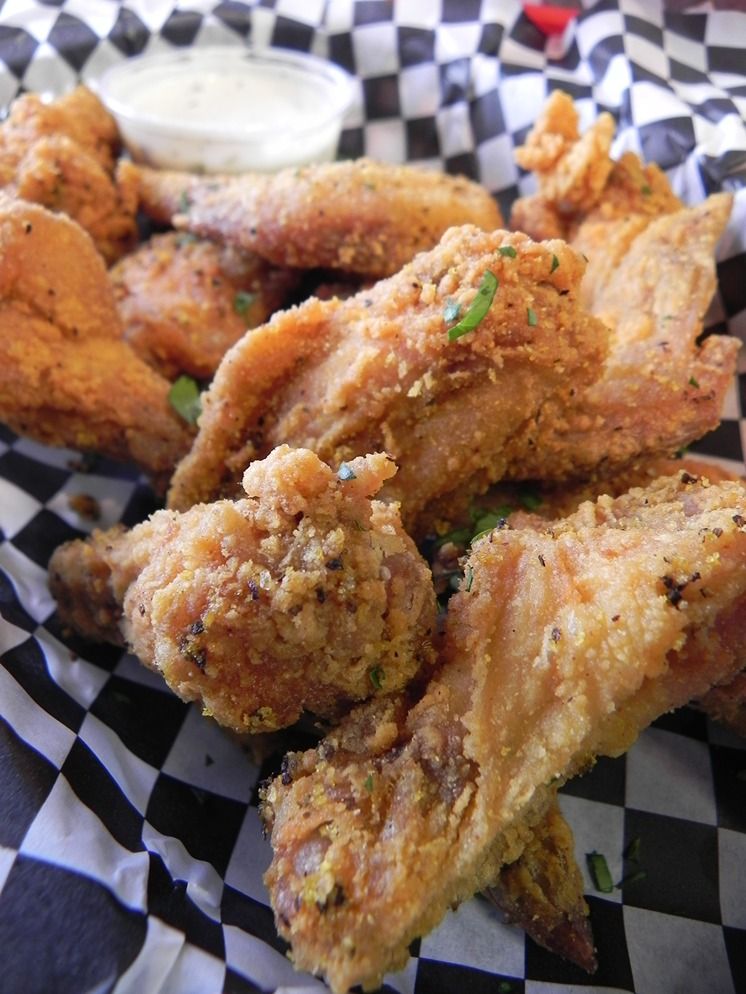 One of the most legendary wing spots lives on S. Claiborne Avenue, right across from Tulane's Turchin Stadium. The brainchild of seasoned, local chefs Allen Nguyen and Kyle Makepeace, Bayou Hot Wings has been wingin' it in the Crescent City now since 2011 and the dynamic duo has never looked back. For only $16.99, you can score 15 wings in a multitude of flavors, from the milder Steen's Cane Honey BBQ and lemon pepper to Korean BBQ, chipotle, and the notorious "Bayou Beast"—a flavor which requires a signed waiver because the sauce - made from ghost peppers rated at more than one million SHU's—is just that hot. Bayou Hot Wings also features their own delicious dipping sauces including bleu cheese and remoulade, and a slew of great sides, a few of which we're particularly partial including their "tater salad" and fried pickles.
Munch Factory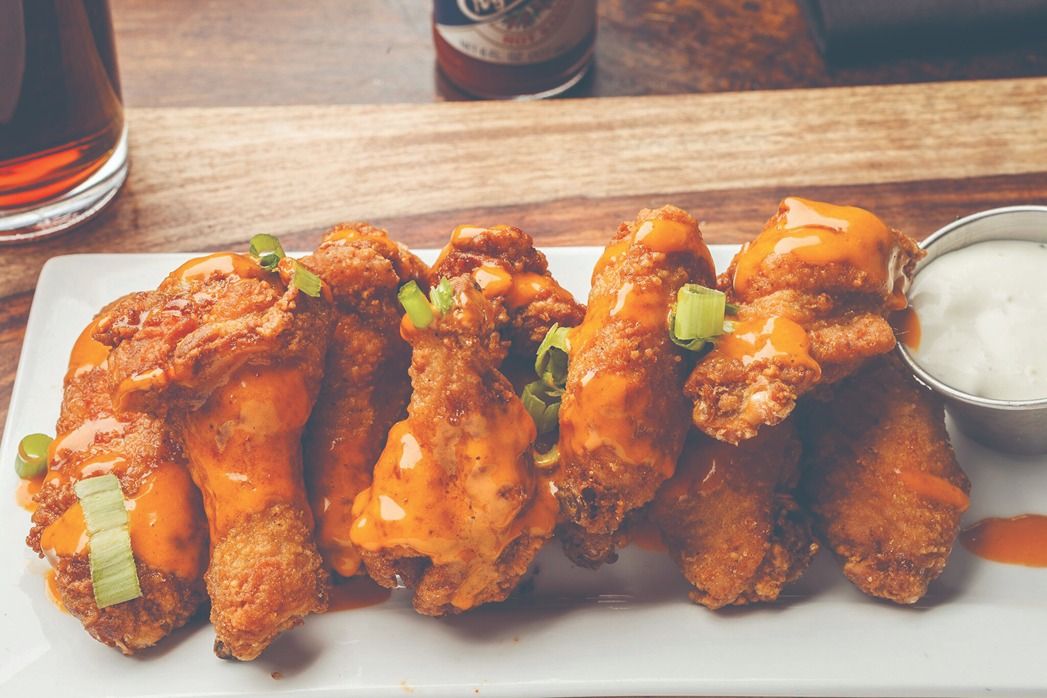 Over in Gentilly right near UNO, Chef Jordan Ruiz is kicking out great eats once again at his latest location for the Munch Factory. Now living on Congress Street, this eclectic spot features comfort food galore such as herbed grits with cheese and shredded, juicy roast beef, fried pork ribs with sweet and spicy chili sauce, Aunt Irma's Hawaiian salad and a hot sausage patty melt pressed with onions and gooey cheese. Among all this homestyle goodness are a smattering of crispy-fried chicken wings, the likes of which can be enjoyed plain or tossed in Buffalo or sweet and spicy Asian-style sauce. A six-piece order is only $9, so add a bowl of gumbo, why don't ya?
Street Eats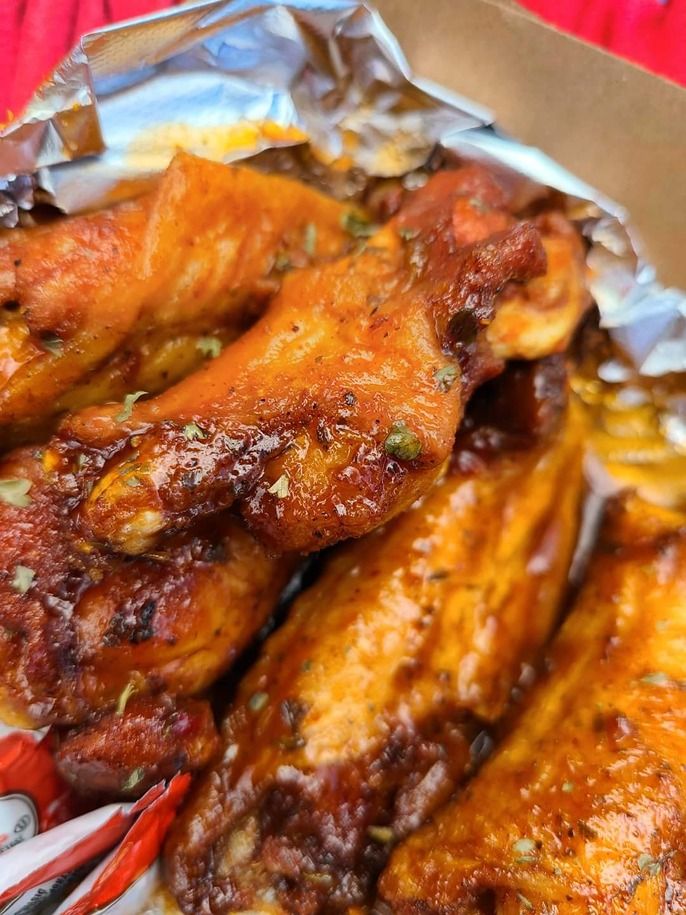 Totally new to the wing scene, there's a food truck dubbed Street Eats that's now rollin' about town, a family business that was long discussed and now launched and owned by Raymond and Jovan Harris. With Chef Jaron Julian (of Julian's Street Cuisine) "behind the wheel," Street Eats officially opened just this past August and is frequently found on the corner of Loyola and Perdido during Saints home games (follow them @streeteats.llc on Instagram). Most of the town's talk about their wings centers on their signature pineapple jerk, but they also offer spicy jerk, lemon pepper, and ginger teriyaki. To top it all off, it's only $15 for 10 wings with fries.
NOLA's Wings & Things
It's all in a name and over on Earhart, less than a block from Carrollton, NOLA's Wings & Things are exactly what they say they are. Their menu starts out straight-forward and to-the-point featuring mostly fried wings and grilled boneless "nuggets," though they have a second page of plates or full meals like pork chops, blackened catfish, or grilled steak. But we're focused on wings. NOLA's Wings & Things has lots of fried wings which come with both "wet" and "dry" seasonings, from a four-star on the spicy scale "dat fire" to milder taco and crab boil flavors. At approximately a buck a wing, a dozen will only set you back $11.99, so you might as well grab a side of their Velveeta mac 'n' cheese, or some Rotel dip and chips for only $3.99 more.
Banh Mi Boys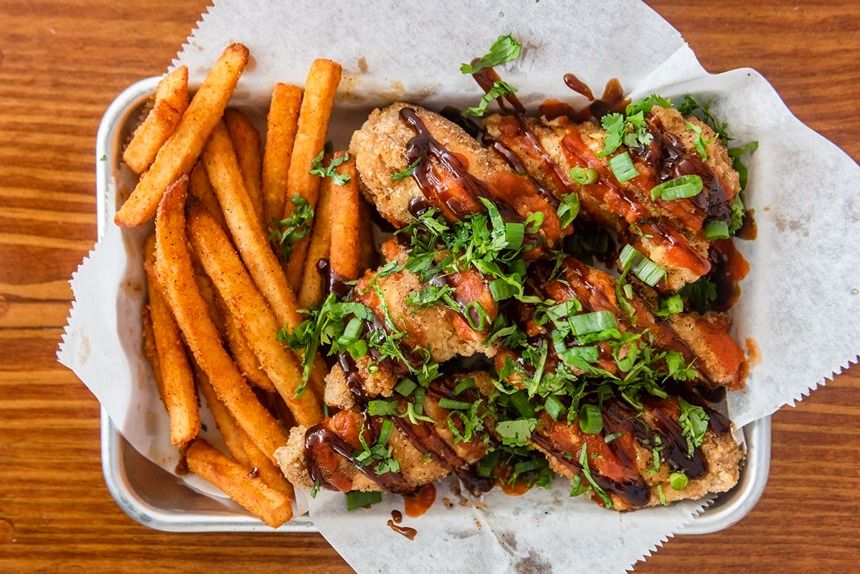 Banh Mi Boys is a local restaurant created by Chef Peter Ngyuen and located Uptown on Magazine, in Metairie, and soon also in Portland, Oregon. The Metry, gas station-born eatery is now well-established around town as a go-to for inspired banh mi (ahem, Bulgogi Beef Banh Mi anyone?), but did you know they also have amazing wings? All served with a side of fries, Banh Mi Boys' wings come in a wide array of sauces from Cajun-style and Buffalo to honey sriracha and garlic Parmesan, but the most unique would have to be "pho." How does one blend the rich, brothy goodness of pho with a fried chicken wing? All we can say is, you have to grab an order for yourself to find out.
Jamaican Jerk House
Finally, out on St. Claude Avenue only a few blocks before the bridge to Holy Cross, lies a little taste of Kingston in Bywater dubbed the Jamaican Jerk House. Naturally, most of the menu is filled with jerk-spiced and grilled meats from chicken, pork chops, and shrimp to vegan burgers, salmon, and pasta, not to mention some curry and brown stew, but how about dem wings? It's only expected they'd serve jerk wings, but an 8-piece order will only set you back $12.50 to which you should definitely add some "coco corn" ie. jerked corn-on-the-cob served in coconut milk for only $5 more.