Black Education for New Orleans is set to host their second annual "Black Is Brilliant Summit" at the end of August, which will celebrate the brilliance of Black educators in the local community. BE NOLA is a non-profit organization whose mission is to uplift Black educators and schools in the New Orleans community. The summit will largely take place online with the option for some people to register to attend in person.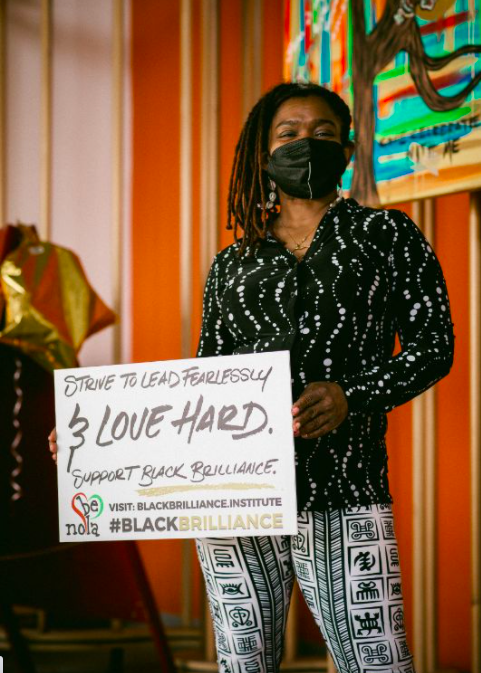 Mayor LaToya Cantrell, Brittany Packnett Cunningham, Dr. Gloria Ladson-Billings, and HaSizzle are just some of the guests that will be attending. Musical acts, a lively concert, and many informative sessions dedicated to important topics will make up the content for the summit. The session topics will include Black history, Black educator health, Environmentalism, Black diasporic food, and more. The overall goal of the summit is to create a space where Black visionaries can attain resources, and the general public can engage with and learn from BE NOLA and the development of Quality Black Educators (QBEs).
People that are interested can attend the event virtually through the BE NOLA community app or they can show up in person at one of the several Black-owned spaces across the greater New Orleans area. These places include BabyBangz, HeadQuarters, We Dat's Chicken and Shrimp, Second Vine Wine, Studio Be, NOAAM, CupCake Fairies, and Three Palms Bar and Grill.
To attend the virtual summit, participants must register through BE NOLA's website before downloading the BE NOLA community app. Registration for the summit closes on Tuesday, August 17.
The "Black is Brilliant Summit" will commence on Saturday, August 21, from 10 a.m. to 3 p.m. Activities will start on Friday, August 20, at 6:30 p.m. with a happy hour and outdoor screening of In Our Mothers' Gardens at the New Orleans African American Museum.
For more information and to register, please visit blackisbrilliantsummit.org.